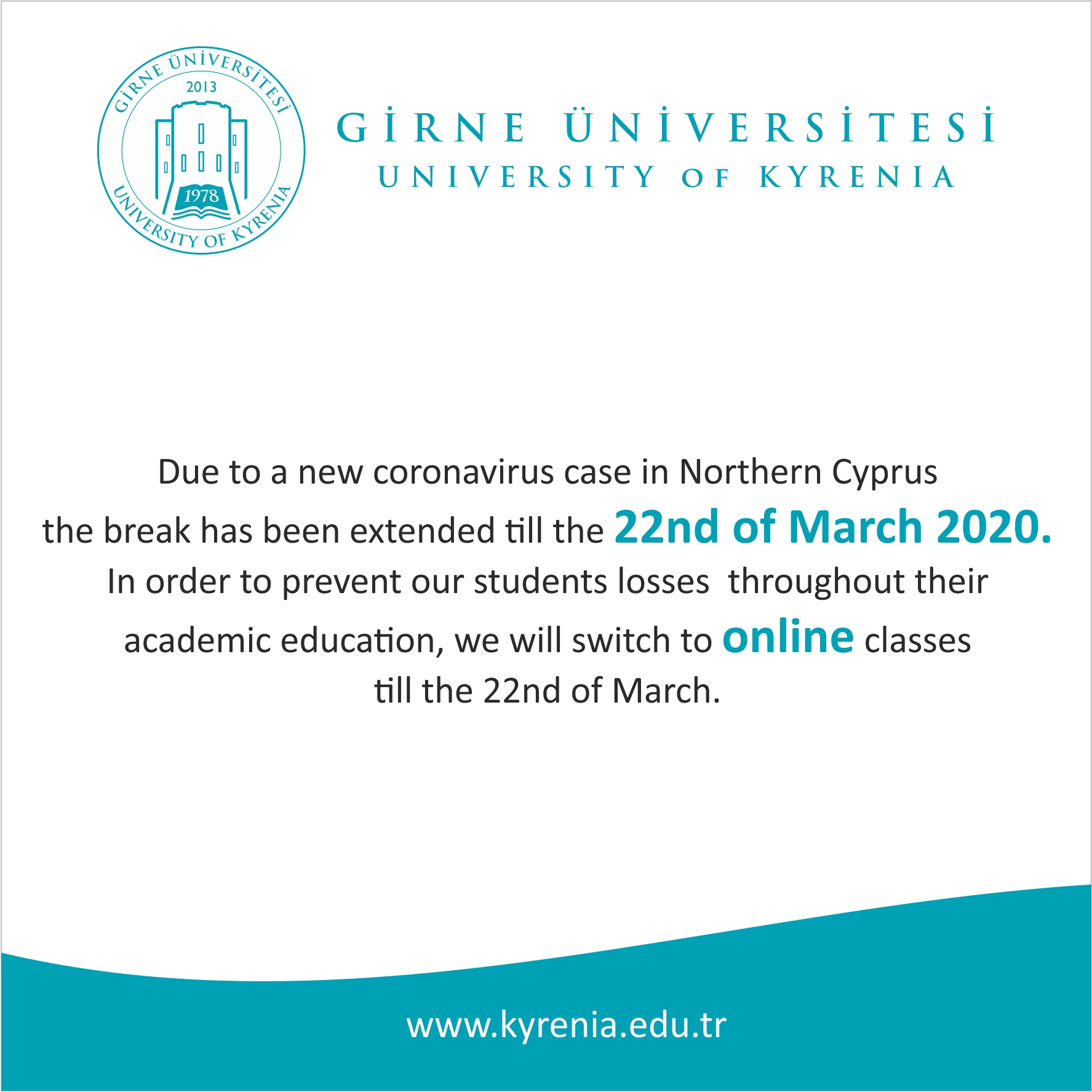 University of Kyrenia will be switching to distance (online) learning after the decision made by the council of ministers to postpone education till the 22nd of March 2020.
Within this framework, in order to prevent our students losses throughout their academic education, we will switch to online classes.
Online classes will be provided on Moodle and Edmodo. Students will need to register on these systems in order to take the class online.
Academic staff will send an email which will include information about the classes and access. This information will be sent to each student's email address provided by the university. Therefore students will need to keep checking their email adress.
General points which need to be taken into considerstion by our students:
As a result of the decision taken by the TRNC Council of Ministers the course losses that will occur after the postponement of education will be compensated at our university in order to prevent difficulties which may be faced by students.
In order to prevent course losses, online classes will be provided for all courses starting from Monday, 16th of March 2020. For the online classes which will be carried out through the Moodle and Edmodo system, our students must register and log into the system using the information which will be sent to their e-mail addresses.
Laboratory, clinic and other applied courses will be compensated with additional courses in the future.
Students who have problems in accessing the system are kindly requested to reach the system administrator via the following email address ahmet.arnavut@kyrenia.edu.tr.