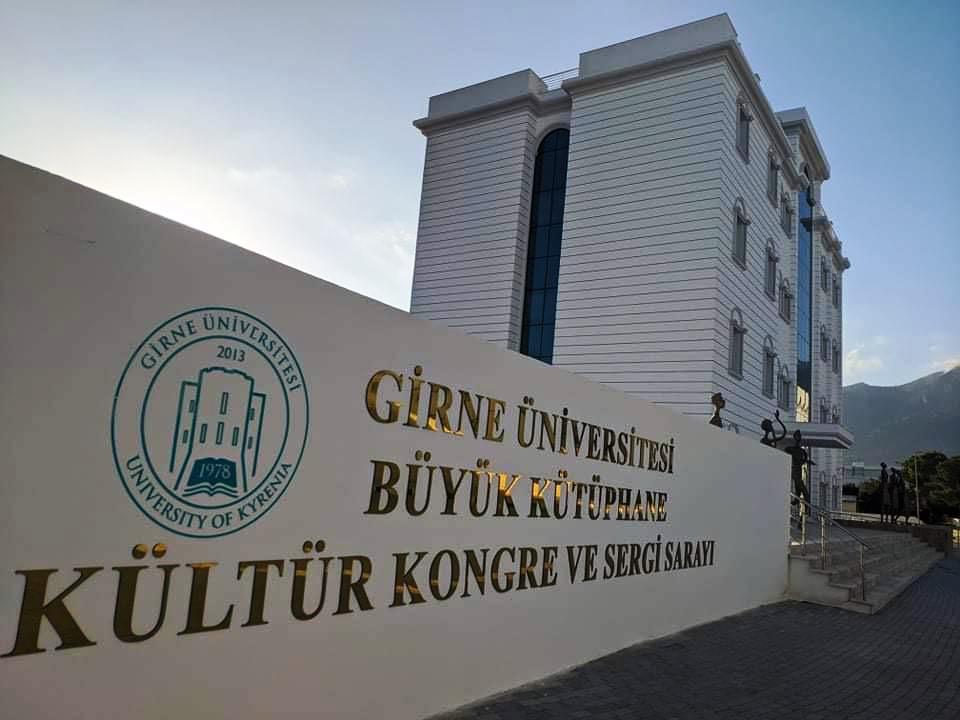 A library is one of the most important elements of a successful education.
University of Kyrenia Grand Library is at the service of the students and the people of the region with its modern and equipped 6-storey building on an area of 8,750 square meters.
It has a L.C. classification system, which is adopted by libraries in the USA, Canada and Mexico to allow users to access information quickly.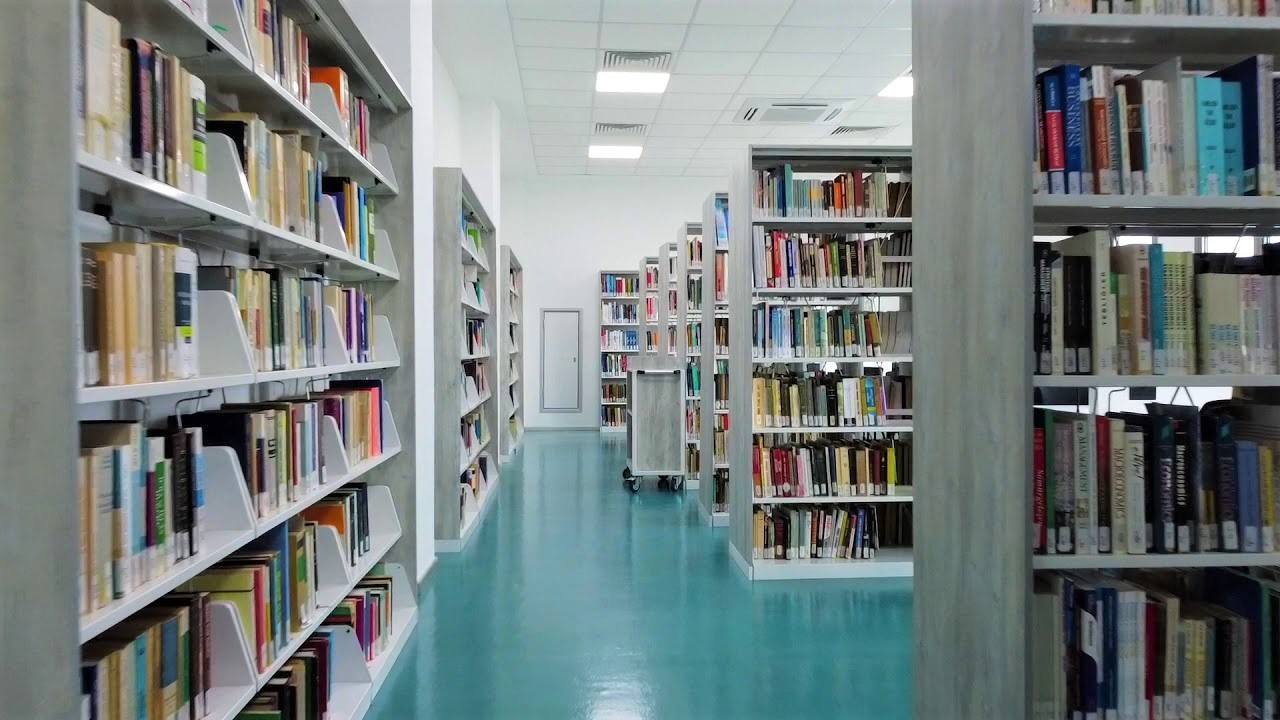 Kyrenia University Grand Library, which ranks second in Cyprus and first in Kyrenia region in terms of content after Near East University Grand Library, provides users with access to 500 thousand books and 650 million electronic resources.
Providing service to book lovers and researchers by being equipped with the latest electronic and digital technology that meets the necessities of the time, Kyrenia University Grand Library has a 350-person lecture hall, as well as reading rooms, individual and group study rooms, archive and exhibition hall.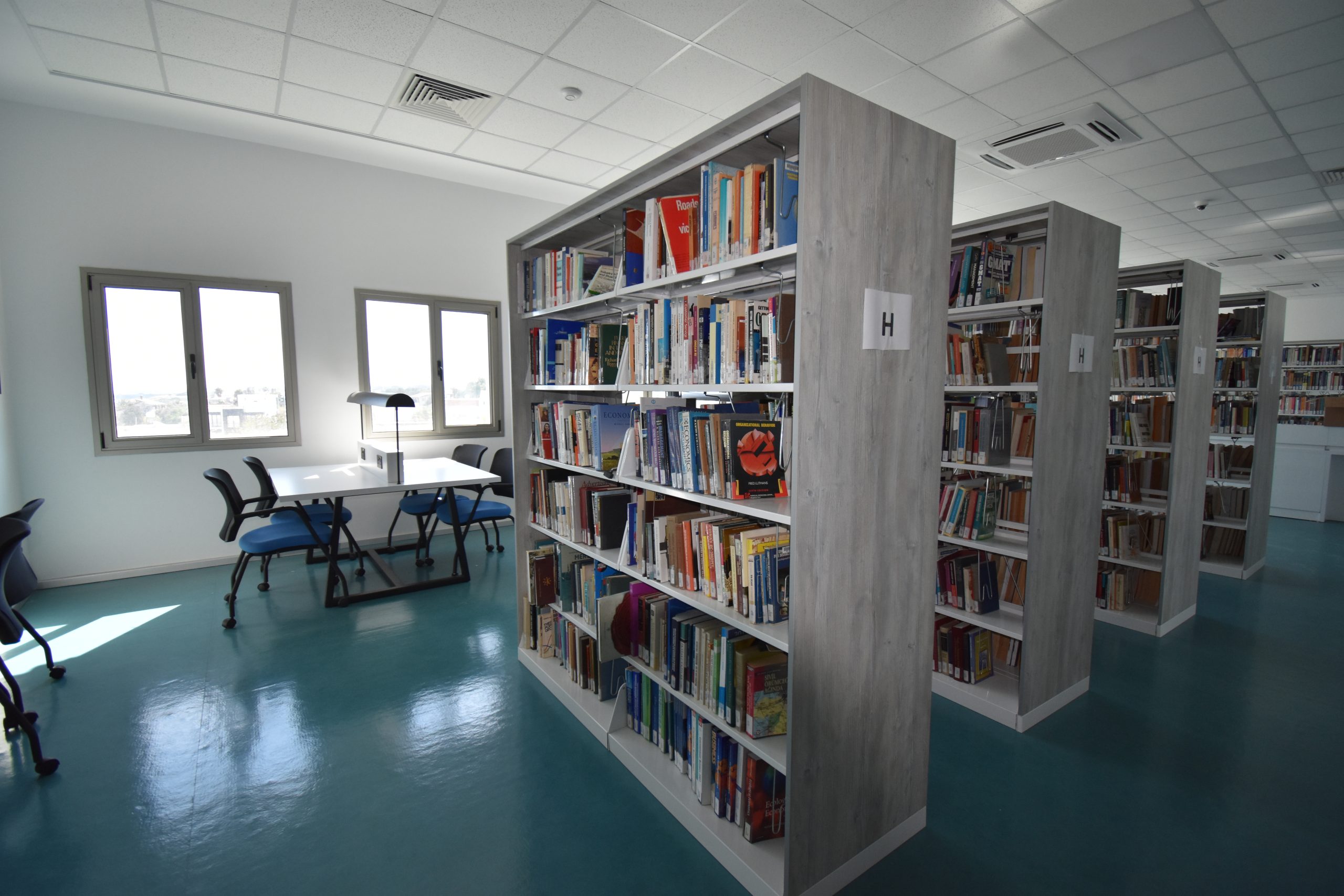 The library, which has a seating and study capacity for 250 people in total, provides a comfortable environment for the users.
The modern and well-equipped library of the University of Kyrenia is open to university students and the people of Cyprus between 08:00 and 20:00 on weekdays and Saturdays.
Kyrenia University Grand Library users can also benefit from Near East University's library facilities.
Number of Subscribed Electronic Journals: 9376
Number of Subscribed Databases: 28
Databases: Kazancı Hukuk, ULAKBİM, EBSCOHOST, CAB Abstracts, Emerald Premier eJournal, IEEE, Hein Online, JSTOR Archive Journal Content, OVID-LWW, ProQuest Dissertations & Theses, ScienceDirect Freedom Collection, Scopus, Springer Nature Academic Journals, Springer Nature Nature Journals, Springer Link, Springer Adis, Springer Palgrave Macmillan Journals, Taylor & Francis, WoS-Web of Science, Wiley Online Library, BioMed Central, BMJ Online Journals, Yakın Doğu Üniversitesi Dergileri, Kıbrıs Türk Psikiyatri ve Psikoloji Dergisi, Turnitin İntihal Analiz Veritabanı, iThenticate İntihal Aanaliz Programları, Mendeley Referans Yönetim Aracı, OCLS EZProxy Digital
In order to access digital journals and electronic resources, you are kindly requested to get a username and password from the library.
You can access databases with your username and password by using the link: library.neu.edu.tr