Welcome to the University of Kyrenia,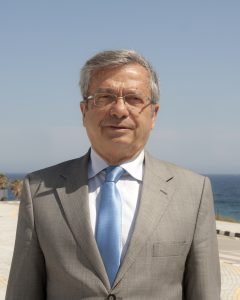 In collaboration with our students, academics, lecturers and administrative staff, we are committed to creating a high-quality learning environment that promotes a participatory and learner-centred approach, and respect for diversity. We take pride in all the thank-you messages we have received from our graduates from all over the world, and in their achievements. In addition, from this, we endeavour to expand and make further progress.
Our mission is to train critical and innovative research-focused scholars, who will create knowledge and value in an international educational environment, and who will develop an appreciation of ethical and moral values with a sense of social responsibility. We aspire to progress and create an ideal learning environment through investment in the latest infrastructure, and to build up our experienced academic staff and international students, to promote multiculturalism.
In light of the demands of the 21st century, we aim to move beyond traditional education by adopting an educational approach that places greater weight on research and creative thinking. We place an emphasis on developing the professional knowledge, skills and values that are necessary for our students' future careers, as much as on their physical and personal development. Thus, we encourage our students to join clubs and organise activities that suit their interests.
On our campus by the sea in Kyrenia (the 'Pearl of Cyprus'), the only sea-side campus in Cyprus, we offer a dynamic, safe and high-quality learning environment that will help to shape your future. We wish you an educational experience that you will always remember with a smile, and that is full of happy memories and long-lasting friendships.
Prof. Dr. İlkay Salihoğlu
Rector