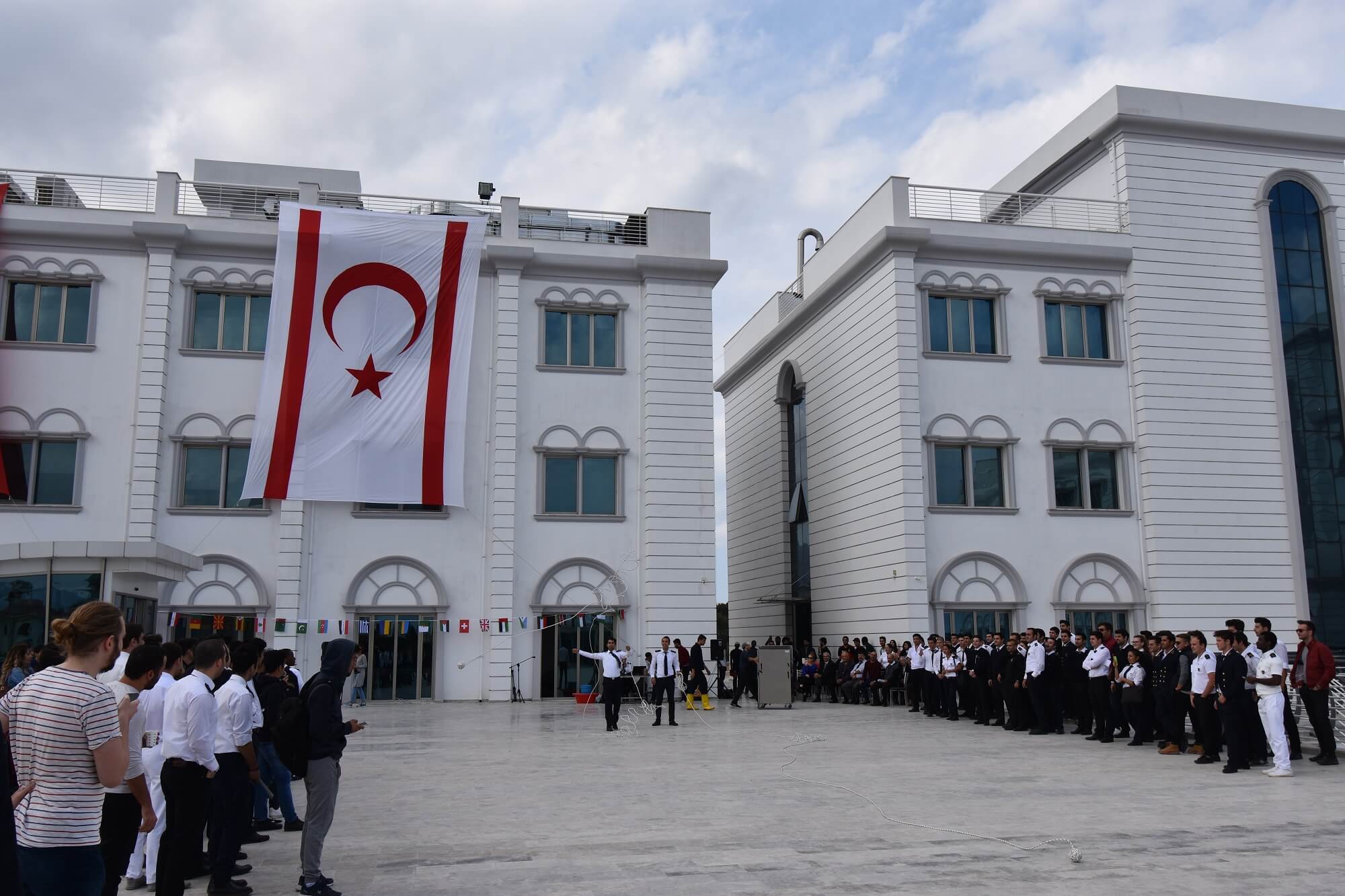 For students of Faculty of Maritime Studies, Faculty of Maritime Management and Administration, Maritime Applied School and Maritime Vocational School, a series of events took place on the 2nd of November due to the transition from summer uniform to winter uniform.
Together with students and academicians of University of Kyrenia's Maritime Programs, academic and administrative staff as well as students from other programs participated in the traditional activity which took place on a bright sunny day with the opening speech delivered by Prof. Mustafa Altunç, Dean of Faculty of Maritime Studies.
During the event presented by Yusuf Öztürk, student of Faculty of Maritime Studies – Maritime Transportation Management Engineering (Deck) Department, various activities such as rope throwing competition, mariner ties, prediction game and rope pulling competition took place. Deck department and Marine Engineering students competed for the rope throwing contest. Competitions of strength and the great atmosphere marked the event and at the end winners received their prizes.
The traditional menu of Sunday lunch of Turkish ships which include white beans, rice and lokma was served at the end of the activities. Kemal Gazi Atac, who is a first-year student of the Faculty of Architecture and also a member of Kyrenia University Music club, performed a great concert for closing of the events.