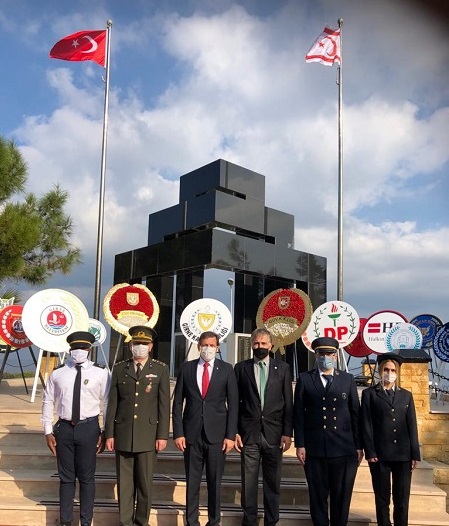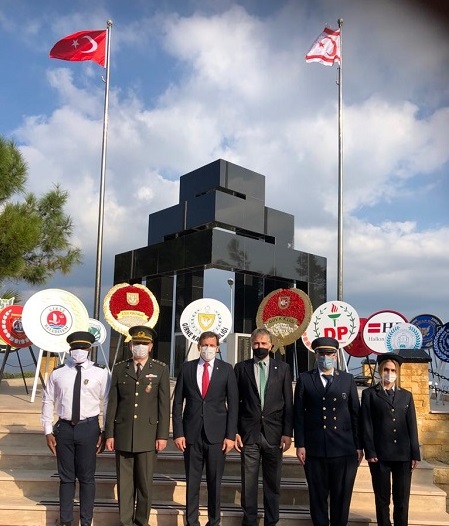 University of Kyrenia was represented at the commemoration ceremony held at the Kyrenia Sea Martyrdom, by Acting Dean of the Maritime Faculty Assoc. Prof. Mehmet Fatih Hüseyinoğlu and a group of students.
Kyrenia District Governor Sinan Güneş, military authorities, Kyrenia Mayor Nidai Güngördü, political party, association, institution, organization and school representatives attended the ceremony that organized within the scope of the 21-25 December National Struggle and Martyrs' Week.
The ceremony, which started with the placing of wreaths at the monument according to the protocol order follow by the Turkish National Anthem after a minute of silence and ended with speeches and poems stating the meaning and importance of the day.