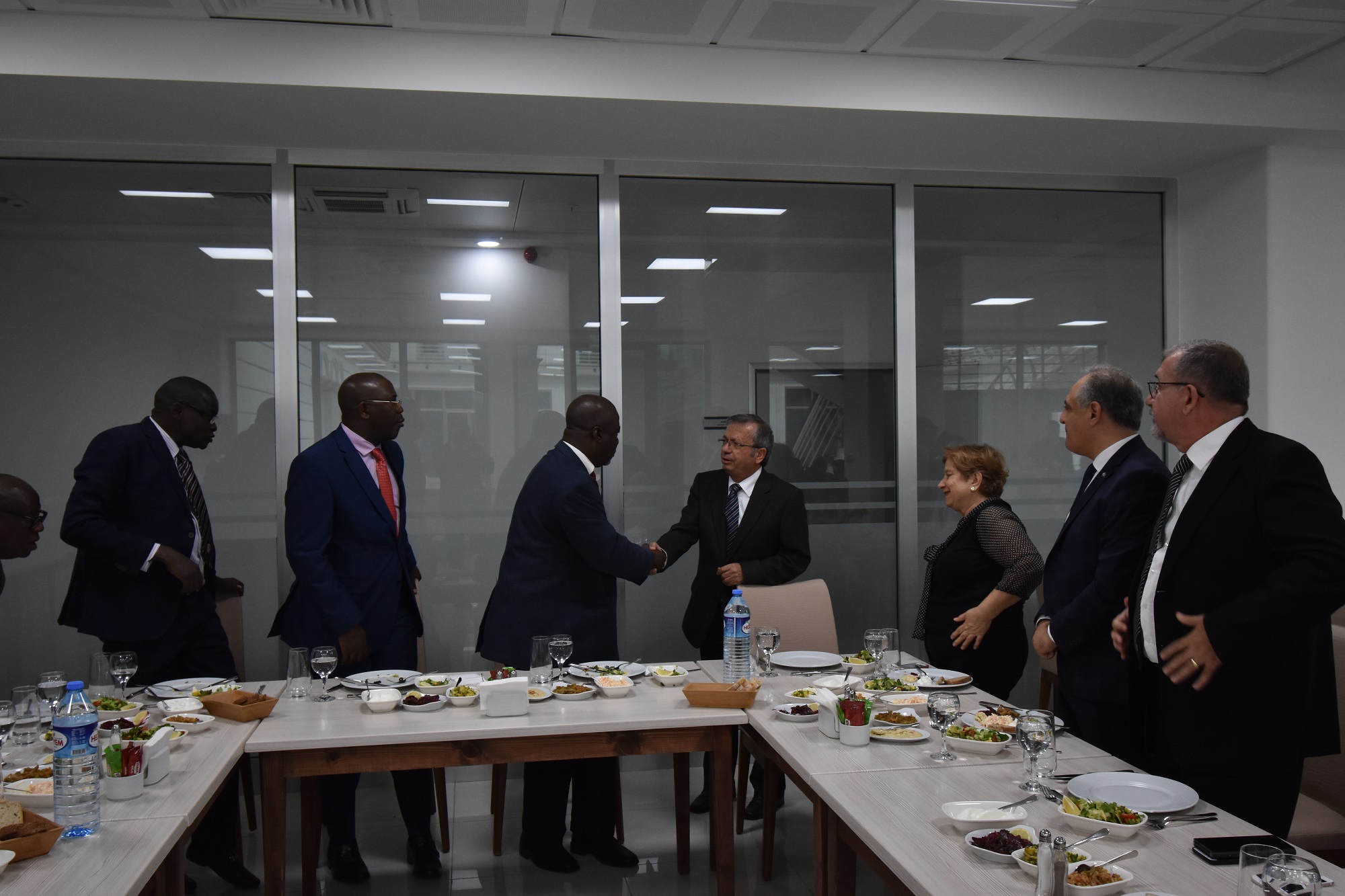 University of Kyrenia started to use English as a second medium of instruction for the Faculty of Medicine and Faculty of Dentistry and applied for the first international accreditation. A committee from the Medical and Dental Council of Nigeria (MDCN), which is the statutory regulatory agency for the professions of Medicine, Dentistry and Alternative Medicine in Nigeria paid a visit to University of Kyrenia, Dr. Suat Günsel University of Kyrenia Hospital and Dental Hospital on Tuesday, 28th of November.
During the visit the Dean of Faculty of Medicine Prof. Rüveyde Bundak- MD., Chief Physician of Dr. Suat Günsel University of Kyrenia Hospital Prof. Nail Bulakbaşı – MD., Dean of Faculty of Dentistry and Chief Physician of Dr. Suat Günsel University of Kyrenia Dental Hospital Prof. Serap Çetiner MD.DT., Vice Rector Prof. Gökmen Dağlı along with related academicians and administrative staff accompanied the committee members.
Following the presentation about the University and its faculties, MDCN committee received information about academic contents and visited laboratory facilities, expressed their satisfaction about the facilities of University of Kyrenia, its hospitals and the educational opportunities offered to the students. During the visit, committee also attended a lunch hosted by Rector Prof. İlkay Salihoğlu.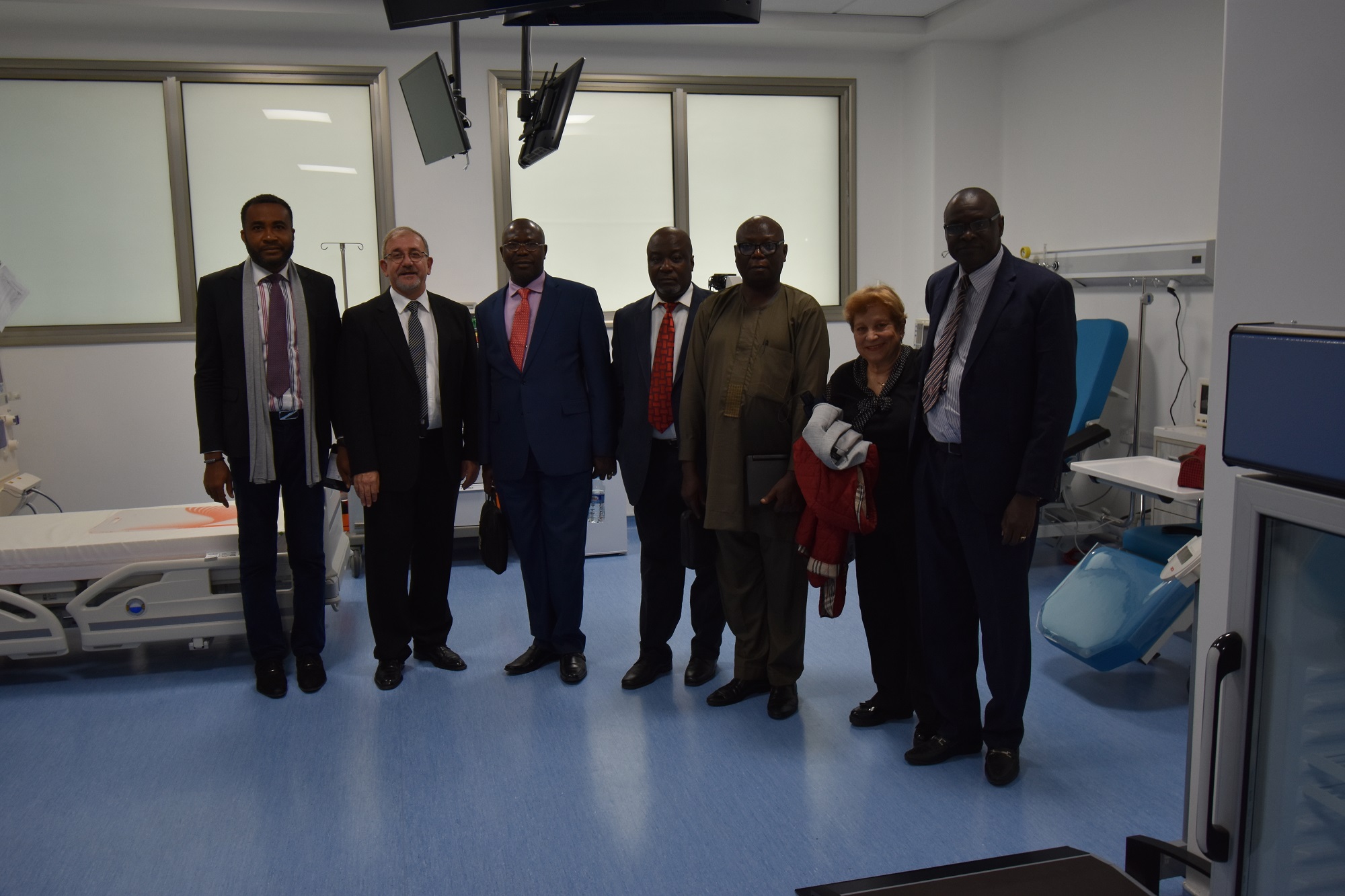 The committee's visit continued with a panel hosted by Near East University and attended by all Nigerian medical and dental students in TRNC on Wednesday, 29th of November. At the end of the MDCN committee presentation, students were given the opportunity to ask questions and receive answers from MDCN authorities.
The MDCN committee approved that the resources are available for training of undergraduate students of Medical and Dental Faculties of University of Kyrenia. It was specifically noted that the equipment available are state-of-the-art and this is commendable.
The committee also confirmed that Nigerian students studying Medicine and Dentistry at University of Kyrenia are expected to comply and satisfy all statutory regulatory requirements with ease, to qualify for licensing to practice medicine and dentistry in Nigeria.
After the successful meetings, the official MDCN committee gave a positive interim report for the Faculty of Medicine and Dentistry at University of Kyrenia and stated that the accreditation process will be completed in their country.
We would like to congratulate those who have made a contribution during this process and we wish University of Kyrenia further success.