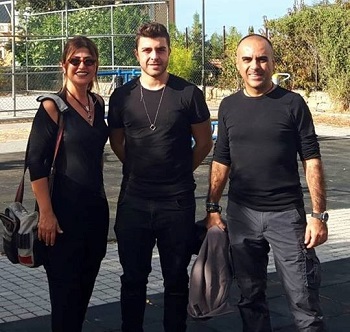 As part of the TRNC Presidential social responsibility studies, environmental clean-up and protection Think Clean Project, local governments, local authorities and citizens have cooperated to initiate the 'Clean streets and neighbourhoods' Project countrywise.
The streets and parks determined by the local authorities together with the views of the residents will be the main application areas of the project. The selected areas will be cleaned, planted with flowers and trees which will be taken care by families' and children. Think Clean Project scope also covers setting up recycling spots, changing broken city objects and garbage bins.
In this context, on the 4th of November, the first application will start in Doğanköy region where University of Kyrenia is also located. Oya Kutsal, Think Clean project manager of the Kyrenia region, stated that Doğanköy Playground was chosen as the first application area by Kyrenia Municipality and Doganköy Local Authority.
Asst. Prof. Serkan Sancak, University of Kyrenia (UoK) Instructor, and University of Kyrenia Maritime Transportation Management Engineering Department student Çağan Erkol who is also the Head of UoK Environmental and Social Responsibility club, participated in the on-site inspection of the Think Clean Project together with the Head of Kyrenia Region, Oya Kutsal. Mr. Sancak stated that they are really happy to start the first project in the university region and contribute to the public as a citizen and university.