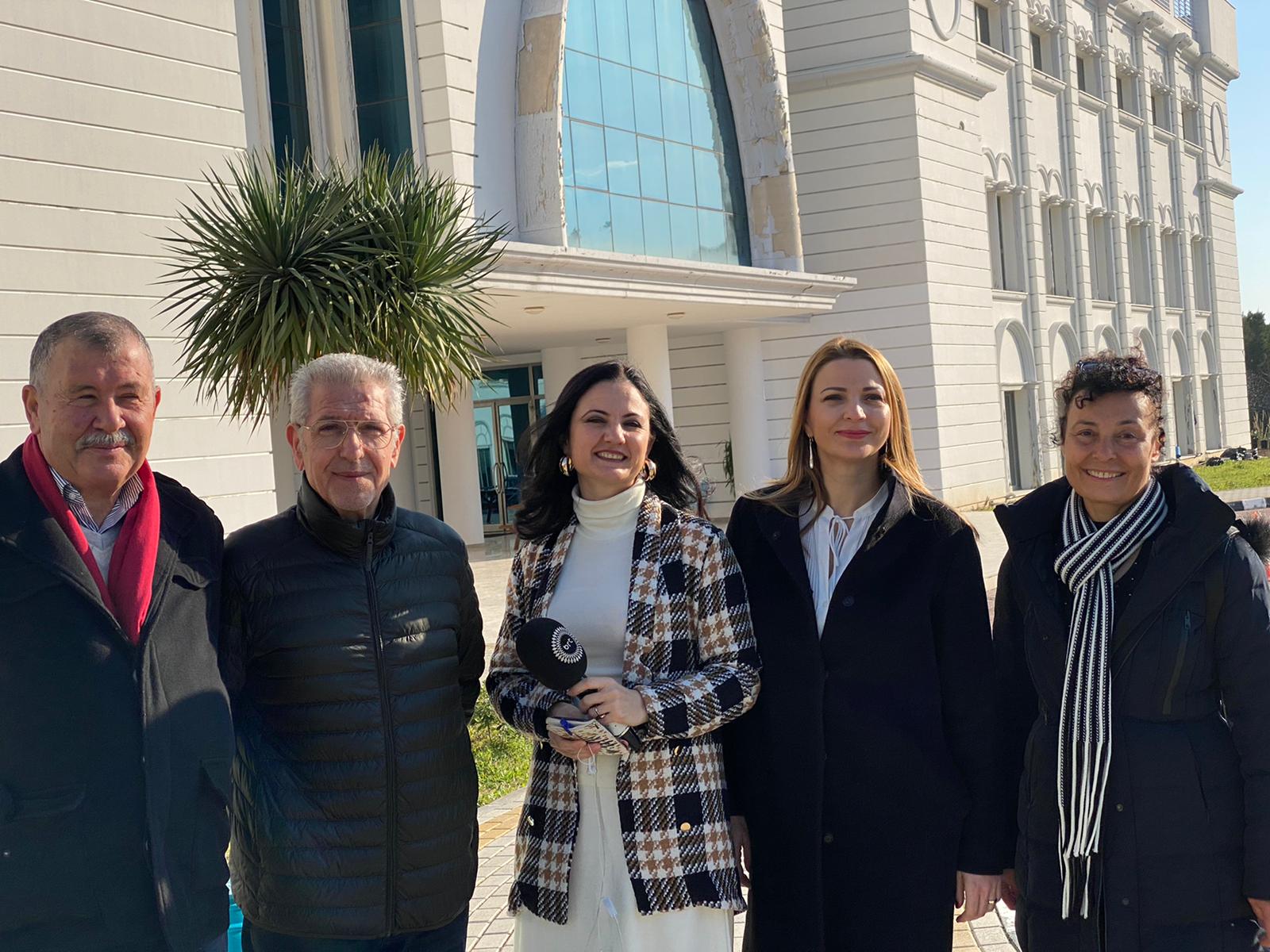 University of Kyrenia 60+ Refreshment University Coordinator Asst. Prof. Emete Toros and students answered the questions of Özlem Tüylüoğlu, the presenter of the live broadcast for BRT.
Assist. Prof. Emete Toros, stated that the III International Aging People and Society will be held on Wednesday 19th of February 2020. Toros stated that a wide range of topics will be handled by expert speakers in the symposium which will be hosted by University of Kyrenia. Asst. Prof. Emete Toros thanked stakeholders who have supported 60+ Refreshment University.
60+ Refreshment University students Osman İnceer, Hasan Balcı and Belgin Özdeğirmenci, who participated in the live broadcast, provided information on their preparations for the 60+ Refreshment University Olympics, which will take place between the 17th and 19th of April 2020 at Muğla Sıtkı Koçman University. The participants stated that they continue their work with great desire for the organization, which includes competitions in different branches from shot put to volleyball.
The 60+ Refreshment University, also named as 'Second Spring University' which brings together the generations, offers a wide range of courses such as internal medicine, gerontology, orthopedics, healthy nutrition, emergency medicine, endocrinology, culture-art, interior decoration, yoga, and French Language.
Interested participants who would like to take part in the classes which take place on Monday, Tuesday and Wednesday evenings, can get information from the following contact details 0392 650 26 00 and info@kyrenia.edu.tr.