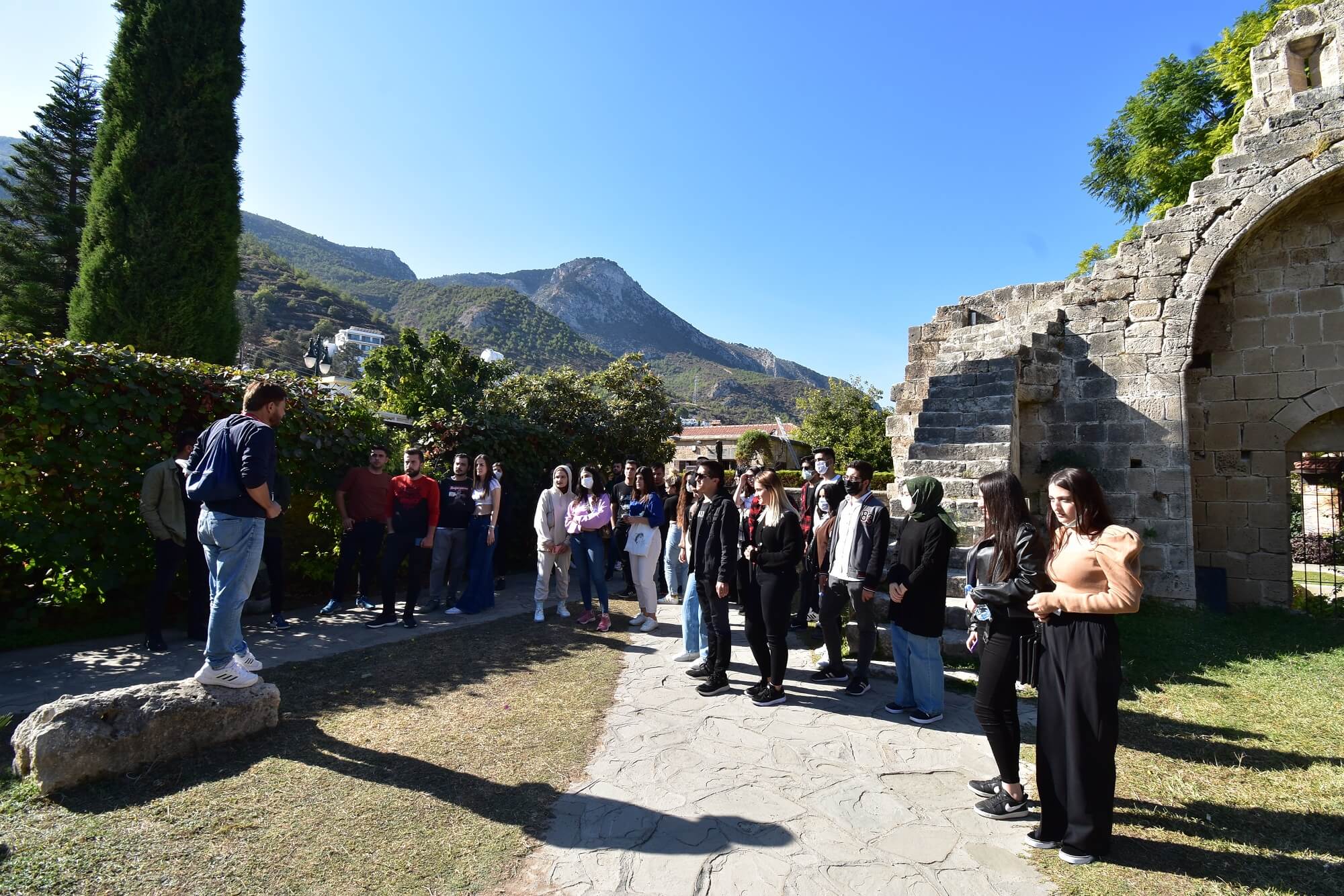 Every year our University of Kyrenia family is growing and for our students who have registered for the 2020 – 2021 and 2021-2022 academic year Kyrenia tour has been organized within the framework of the orientation program.
Necessary Covid-19 precautions have been taken during the tour, which organized in order to help our newly registered students adapt to the island, to learn the history, culture and natural beauties of Cyprus, and for our students to start their new academic life with motivation.
The Kyrenia tour, which started with a visit to Bellapais Monastery, continued with visits to Karaoğlanoğlu Martyrdom and Kyrenia Castle Museum.
During the tour, which was accompanied by fully licensed tour guides and attracted great attention of the students, the participants also visited the Shipwreck Museum and received detailed information.
Participants, expressed that they would like such activities to continue which enable them to socialize, meet new friends and participate in social activities together.