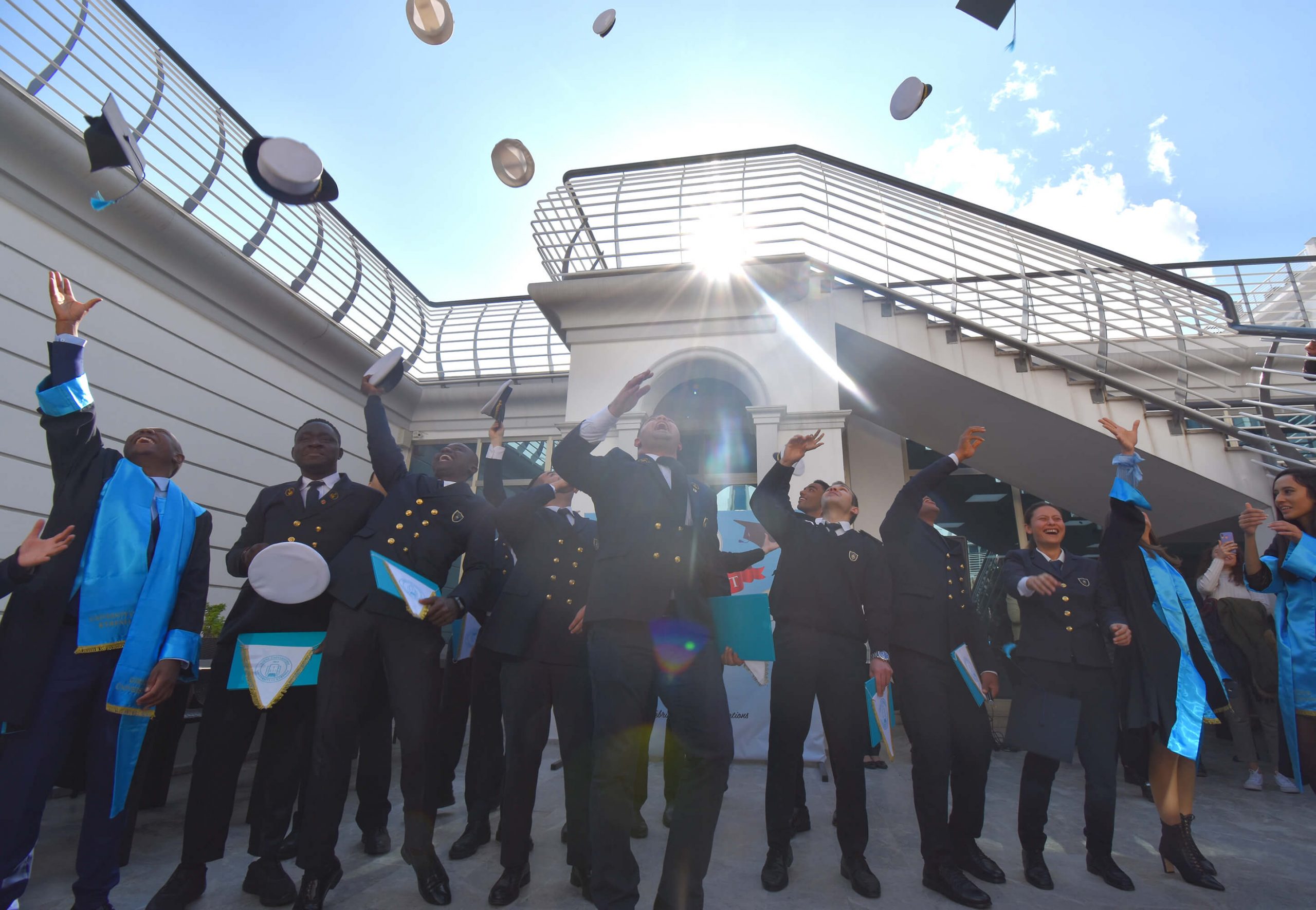 "University of Kyrenia 2019 – 2020 Fall Semester Graduation Ceremony has been held on campus. Our rector Prof. Dr. İlkay Salihoğlu, vice rectors, general secretary, head physicians, deans, vice deans, head of departments, academic staff, academicians, family and guests attended the ceremony.
Graduates proudly entered the ceremony hall with the applause of their families and guests which was followed by a 1 minute of silence and the national anthem.
Our rector Prof. Dr. İlkay Salihoğlu made the opening speech of the ceremony and expressed his condolences to the families of those who lost their lives in the earthquake which took place in Elazığ and wished speed recovery to those who injured.
Salihoğlu emphasized the importance of researching, producing and sharing information by underlining that last year University of Kyrenia academicians has published more than 120 publications in international indexed journals the Web of Science (WOS) and Scopus and as well as books.
Prof. Dr. İlkay Salihoğlu stated that they have undertaken a series of restructuring activities to promote University of Kyrenia within Cyprus and abroad after which they have started to receive positive outcomes.
Salihoğlu stated that the membership of the Faculty of Maritime Studies to the International Association of Maritime Universities IAMU has been published as a news in the bulletin of the Mersin Chamber of Shipping.
Later, University of Kyrenia Rector Prof. Dr. İlkay Salihoğlu congratulated our graduates and their families and thanked the lecturers for their devoted work and contributions.
Salihoğlu wished graduates success in their future lives and said that they consider them as ambassadors of the University of Kyrenia.
Following the opening speech, our graduates Ovuakporoye Emmanuel Clarke, Gökhan Tarı, Oceangoing Master Çağrı Deliceırmak and Oceangoing Chief Engineer Volkan Varışlı from the Graduate School of Applied Sciences, Maritime Transportation and Management department received their master degree diplomas.
After, the Faculty of Maritime Management, Faculty of Maritime Studies, Maritime Vocational School, Maritime Academy and Faculty of Aviation and Space Sciences graduates were presented their diplomas by their deans and academicians.
Theophilus Tafadzwa Magadzire, who completed the 2019 – 2020 Academic Year Fall Semester as a top student of University of Kyrenia and the Faculty of Aviation and Space Sciences, and Samet Yılmaz Doğan top student of the Faculty of Maritime Studies, Maritime Transportation and Management Department made speeches on behalf of all graduates.
The ceremony, where emotional moments were experienced, ended with a cocktail held after the cutting of the graduation cake and the cap throwing ceremony.