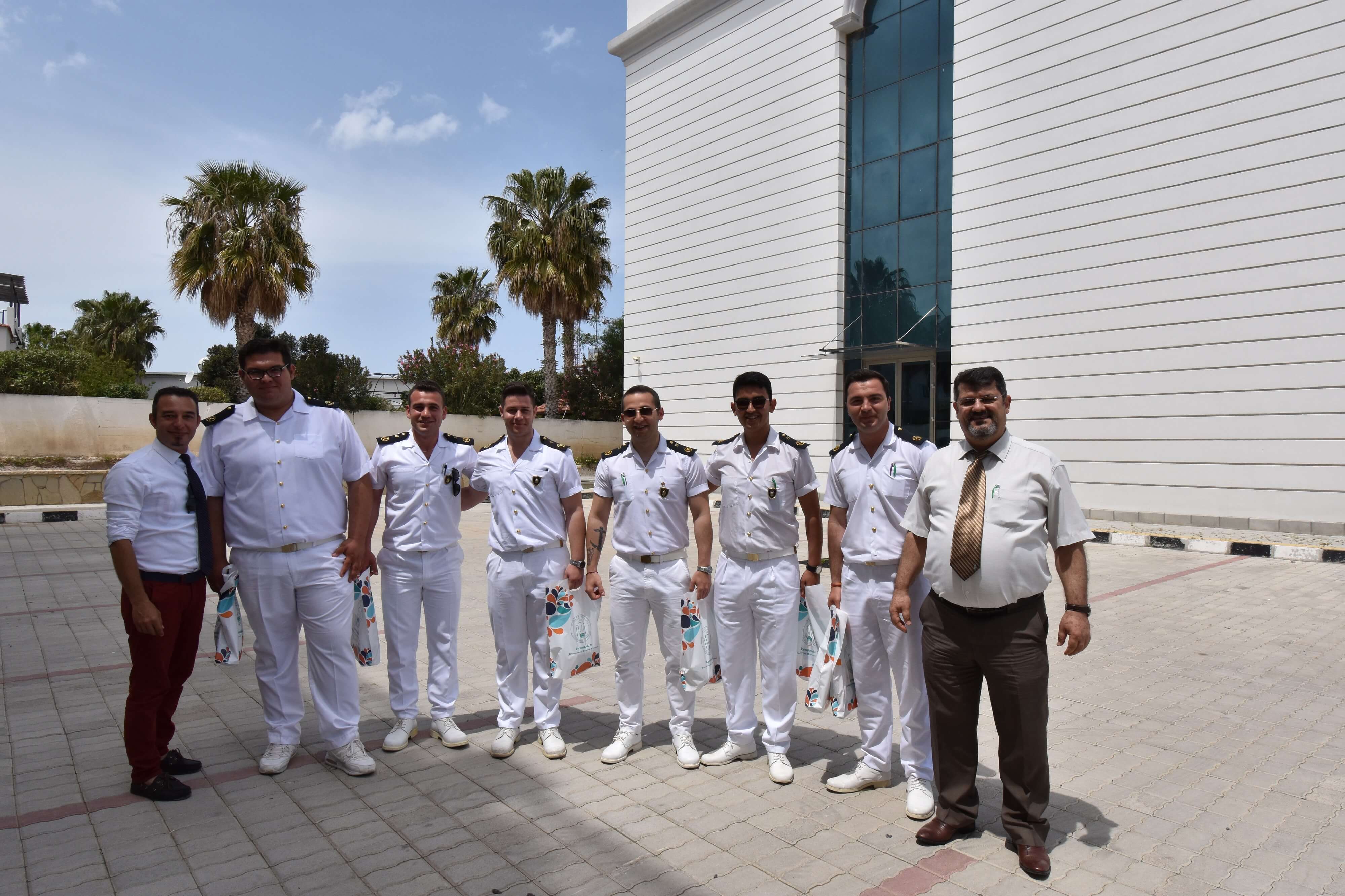 University of Kyrenia maritime programs Uniform Transition Day Activities took place on the campus.
The opening speech of the event was presented by Assoc. Prof. Dr. Mehmet Fatih Hüseyinoğlu. In addition to the students and academicians of maritime programs, academic staff and students from other departments and administrative staff had also participated. The prediction game, mariner ties, rope throwing and rope pulling competitions were presented with a bilingual presentation by Gizem Selvili, seniour student from the Faculty of Maritime Studies Maritime Transportation Management Engineering Department and Jairosi Jonasi, third year student from the Faculty of Maritime Management and Administration. Also the exhibition titled as 'Traces of Blue' organized by the students of Photography and Media Club has attracted great attention.
After the awards were given to the winners of the competitions, the event ended with the traditional menu beans and rice which is served on the Turkish ships on Sundays.