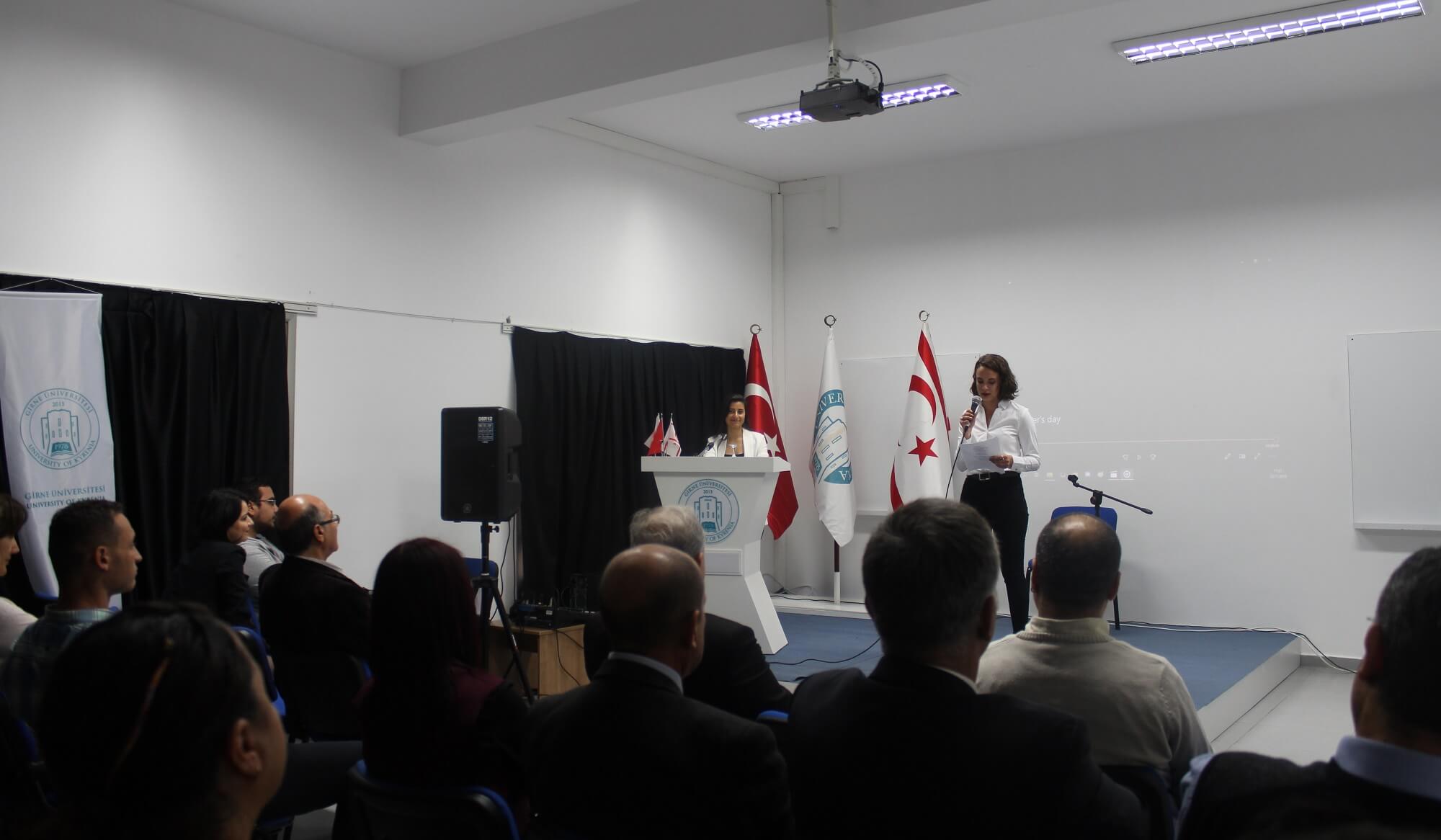 University of Kyrenia student clubs organized a series of events for the 24th of November Teacher's Day. Prof. Dr. Gökmen Dağlı, deans, lecturers and students attended the event organized by the Music, Literature, Photography and Environment and Social Responsibility student clubs.
The event started with a moment of silence followed by the national anthem. Prof. Dr. Gökmen Dağlı made the opening speech of the event and explained the historical process of Teachers Day and also emphasized the role of teachers with quotations from Mustafa Kemal Atatürks words.
Dağlı emphasized that education is a very serious concept and that learning is a lifelong process.
A video for Teachers' Day was presented at the event, which was prepared by the Photography and Media Club, which included students and staff. The members of the Literature Club presented poems titled as 'I want to be a Teacher' and 'About Life' as well as a composition presentation. The participants enjoyed the performances of the members of the Music Club. At the end of the event, the Environment and Social Responsibility Club presented a certificate to Assoc. Dr. Serkan Sancak for their donation made to TEMA Foundation on behalf of the students on the occasion of 24 November Teachers' Day.
At the end of the organization the Galatasaray Fan Club students gave carnations to the participants.