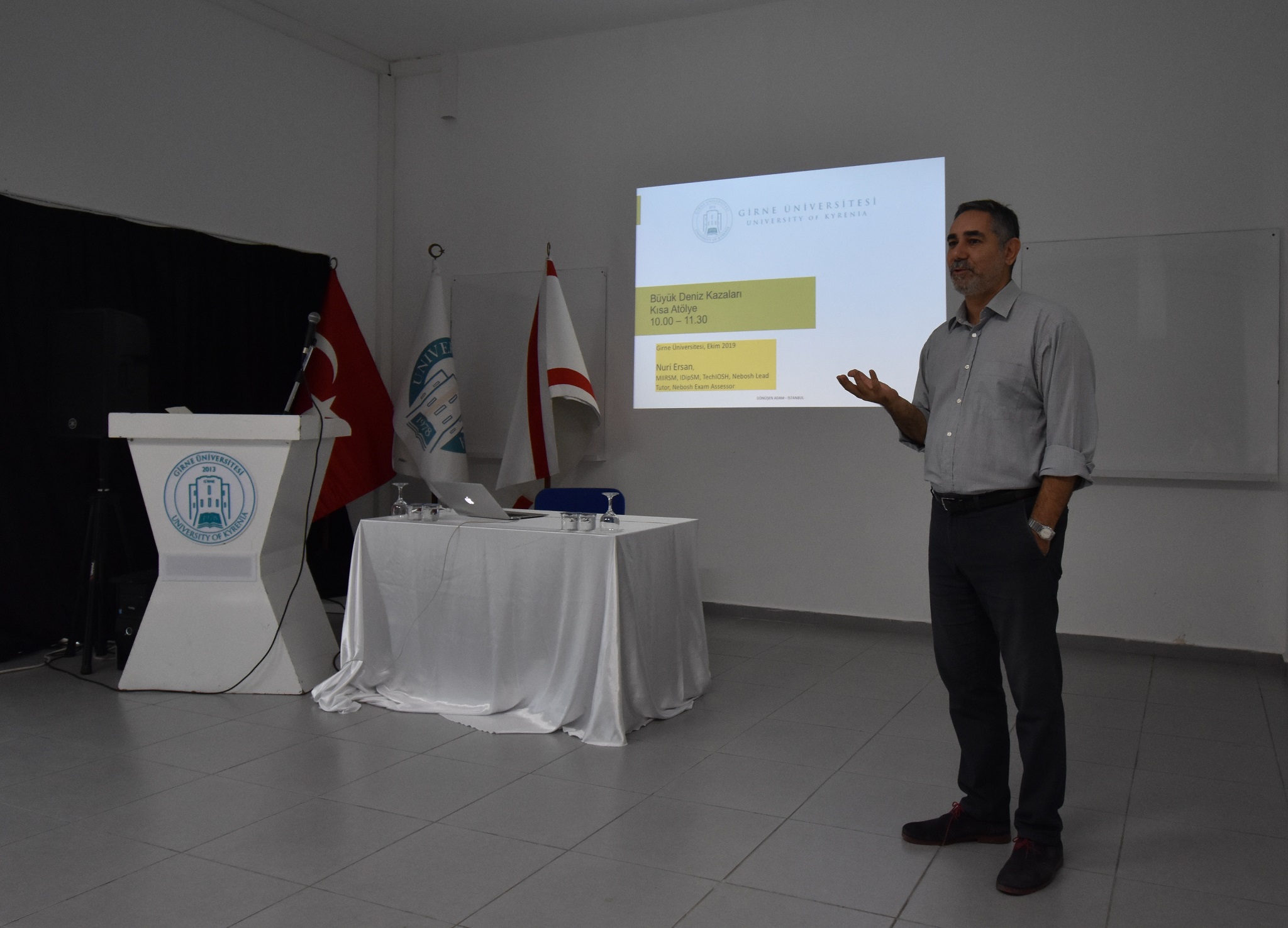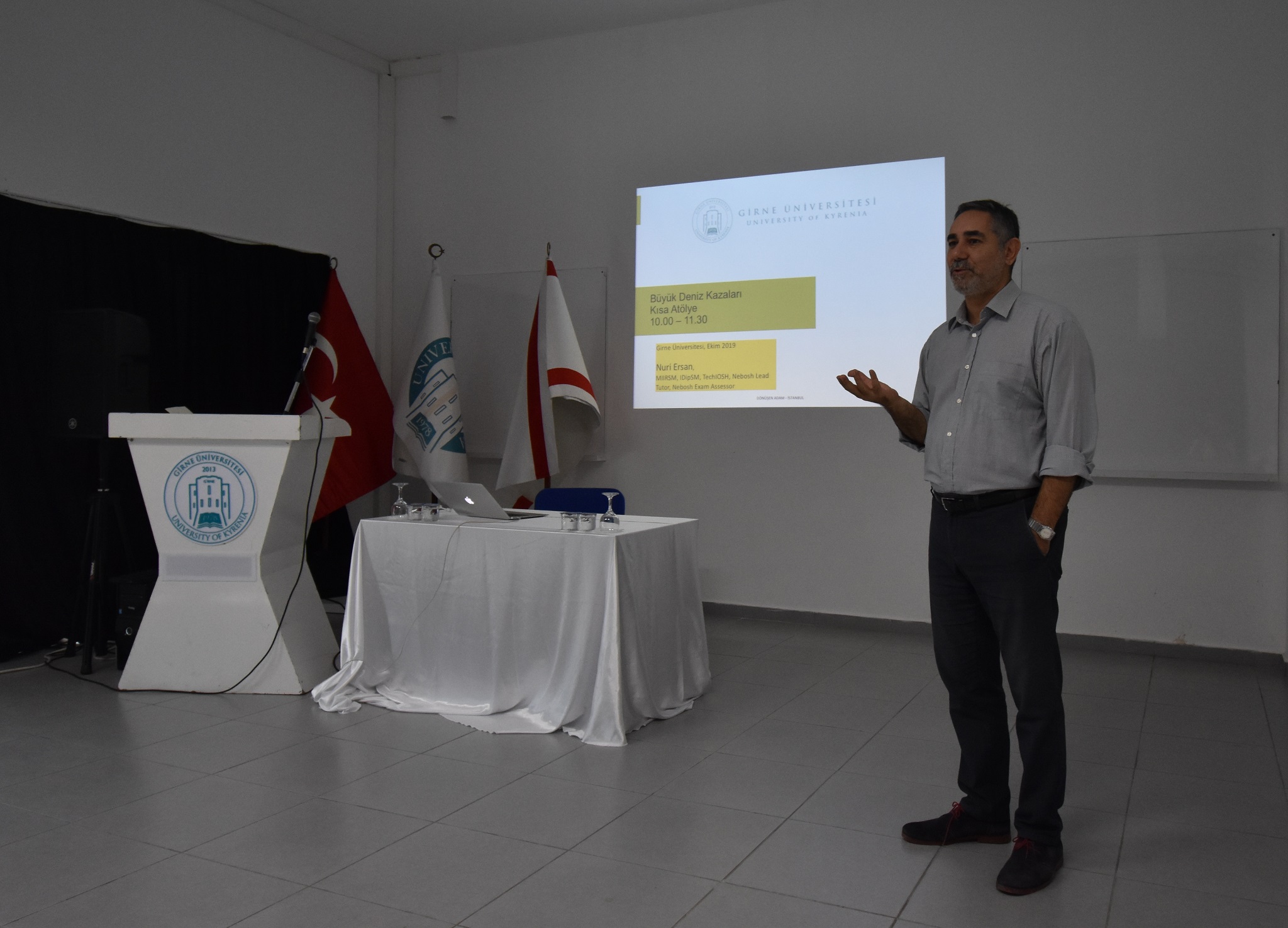 University of Kyrenia Faculty of Maritime Studies organized the workshop titled as 'Shipwrecks from a practical perspective'.
Nuri Ersan a member of the Institute of the International Risk and Security Management (MIIRSM) and TECHNIOSH Technical Member carried out the workshop and made a presentation titled as the 'Major Sea Accidents', which the Faculty of Maritime Acting Dean Prof. Dr. Mehmet Fatih Hüseyinoğlu, academicians and students has participated.
Ersan, at the beginning of his speech, expressed his happiness for the invitation from University of Kyrenia Faculty of Maritime Studies. The participants presented different solutions to Nuri Ersan's questions about the possible poisonings which can take place on the ships, the failure of the ship management system, the heart attack of a passenger and the possible fuel leakage.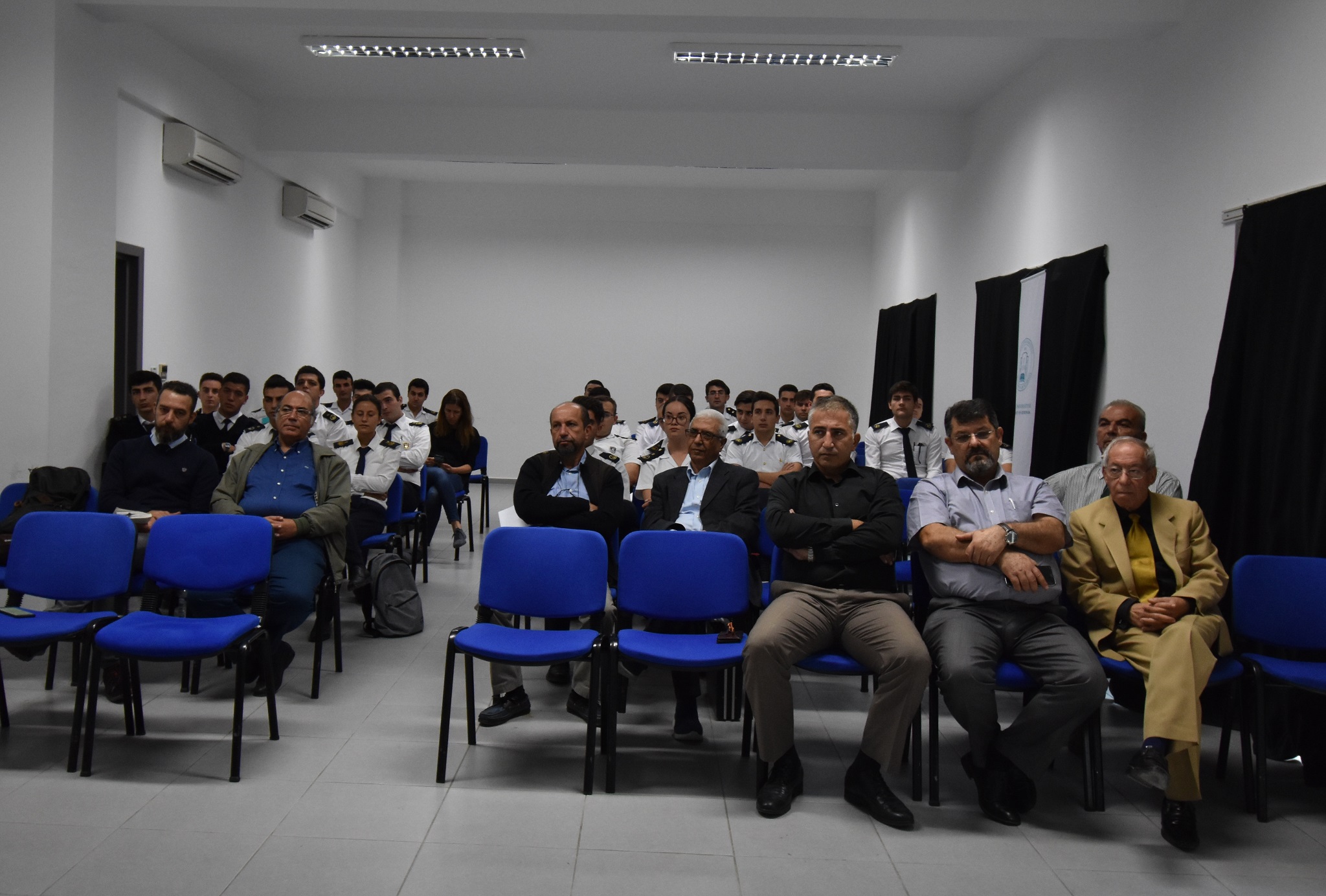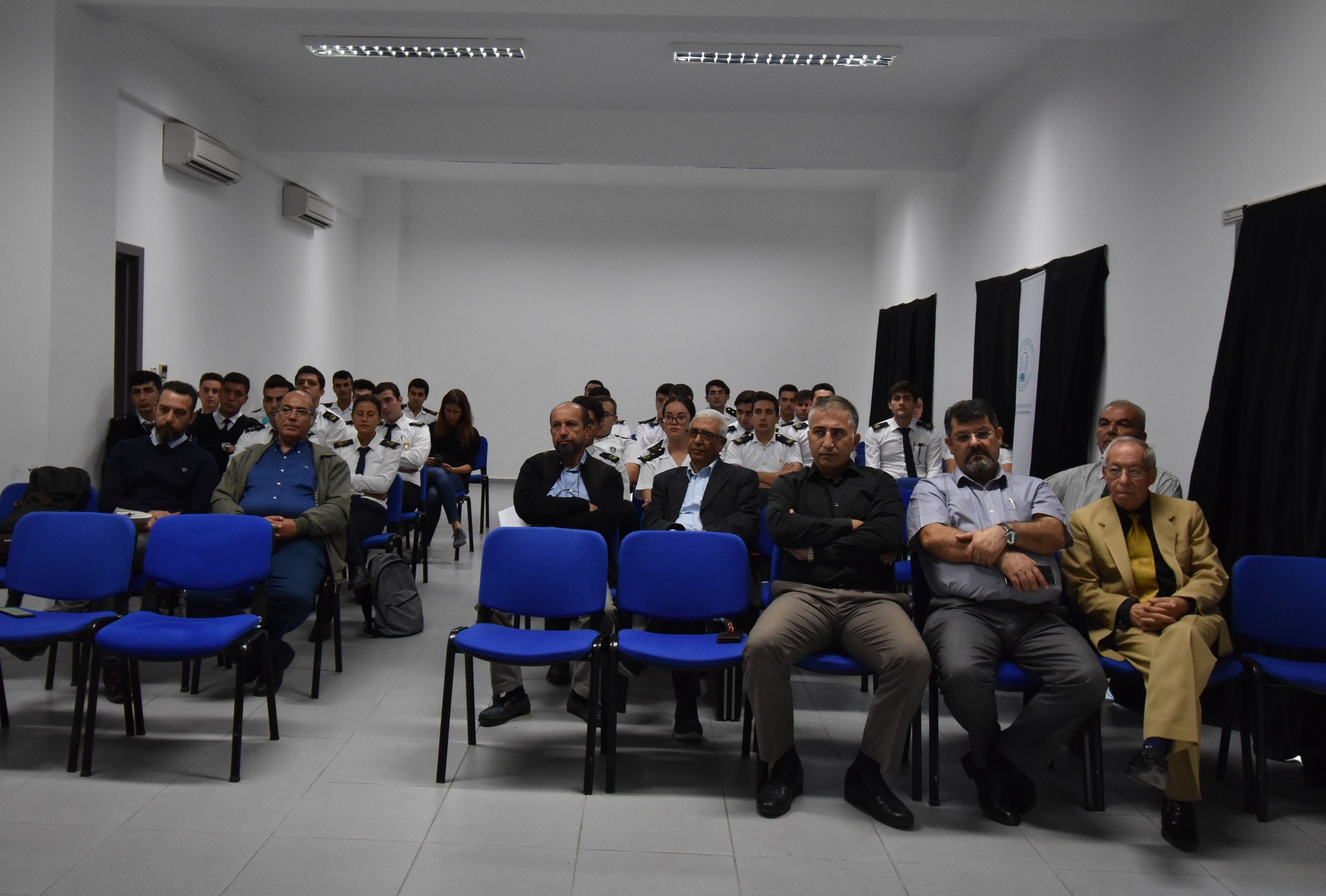 The students showed great interest in the part which included examples supported with video presentations of what should be done and not be done during accidents such as the M/S Estonia M/T Exton Waldez accidents which occurred in the past.
At the end of the event Nuri Ersan also provided information about what happens after such accidents and the crisis management.
The participants stated that the interactive workshop has been an important experience for them as it includes different scenarios about what to do within their future job positions and during possible accidents.