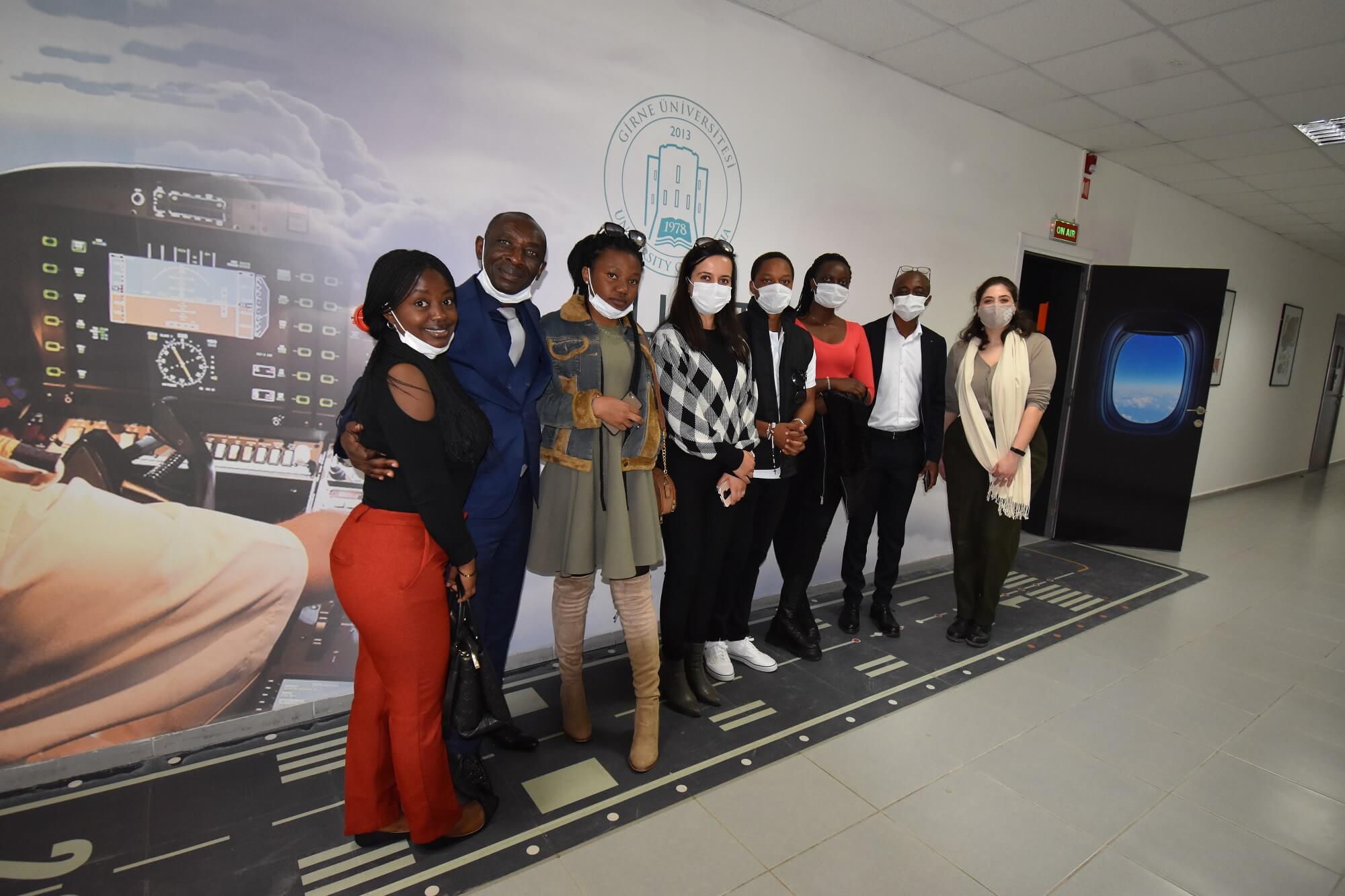 A group of prospective students from the Democratic Republic of Congo accompanied by their educators visited our campus.
The delegation, which received general information about the facilities provided by the University of Kyrenia, practical courses, dormitory and transportation facilities, first been to the Ship Simulation Rooms and Laboratories used in the education of maritime programs.
The Head of the Maritime Transportation Management Engineering Department Oceangoing Master Mehmet Emin Debeş and the Head of the Marine Engineering Department Oceangoing Chief Engineer Volkan Varışlı informed the visitors about the systems and the stages of their use in education.
The educators and students who later informed about the Flight Simulation Training Device at the end of their visit stated that they were happy to have the opportunity to see the facilities offered by the University of Kyrenia and receive information.