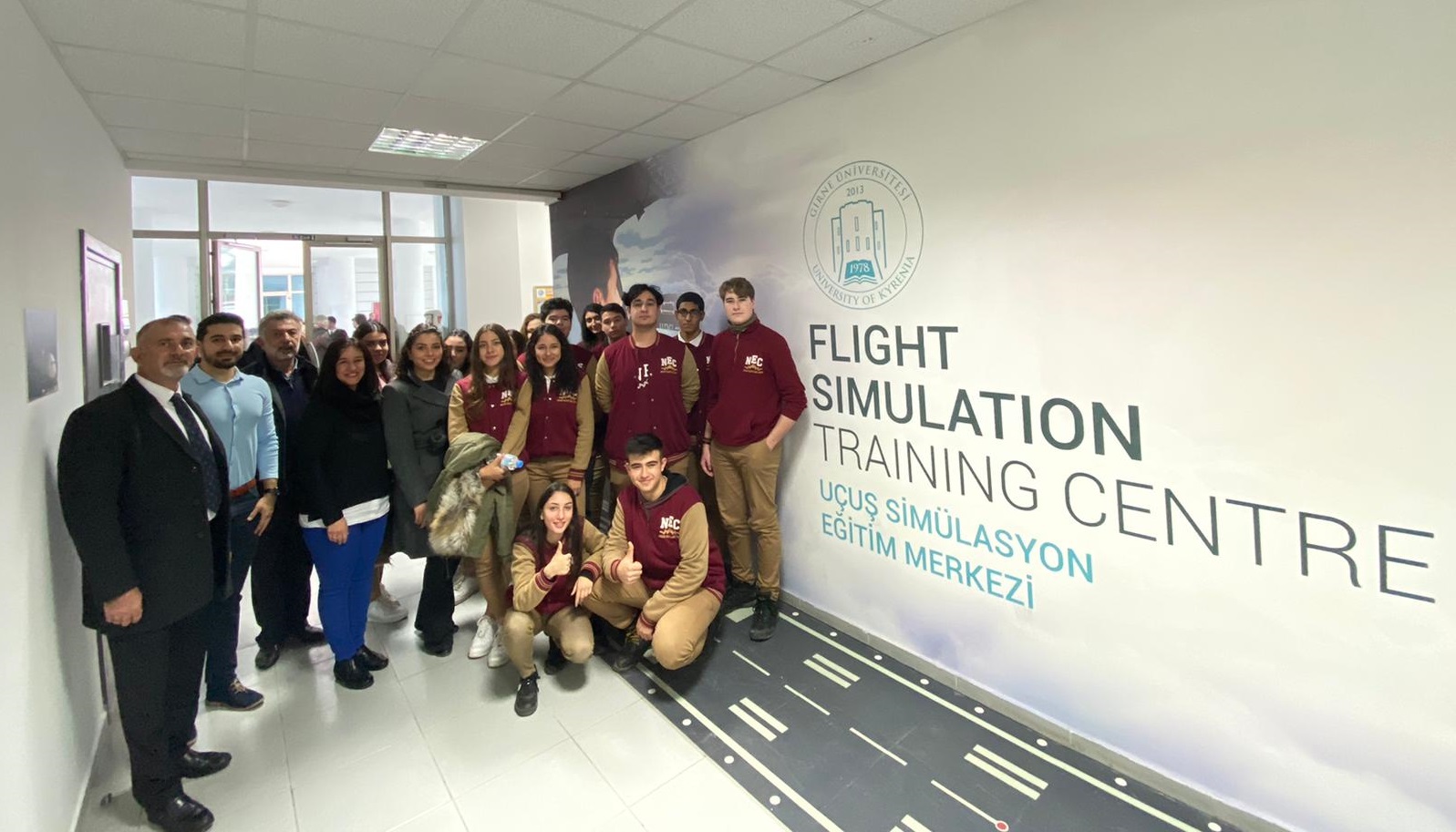 The senior students of Near East College visited University of Kyrenia campus accompanied with their advisory teachers.
During the visit, the students and educators received general information about the facilities provided by University of Kyrenia, practical courses, scholarship opportunities, dormitories and transportation facilities.
First of all, the students visited the Ship Simulation Chambers and Laboratories with the presentation of detailed information from the Vice Dean of Faculty of Maritime Studies Oceangoing Master Hilmi Şahlı.
Students also received detailed information about the Pilotage Department from UoK ATO Accountable Manager Sümer Garip.
Students also had the opportunity to experience a flight in the cockpit at Flight Simulation Training Device with UoK ATO Chief Theoretical Knowledge Instructor and Research Assistant Hüray Ahmet Yılmaz and had the opportunity to ask questions about the system.
A gift was presented to the students who described their visit as useful and efficient.