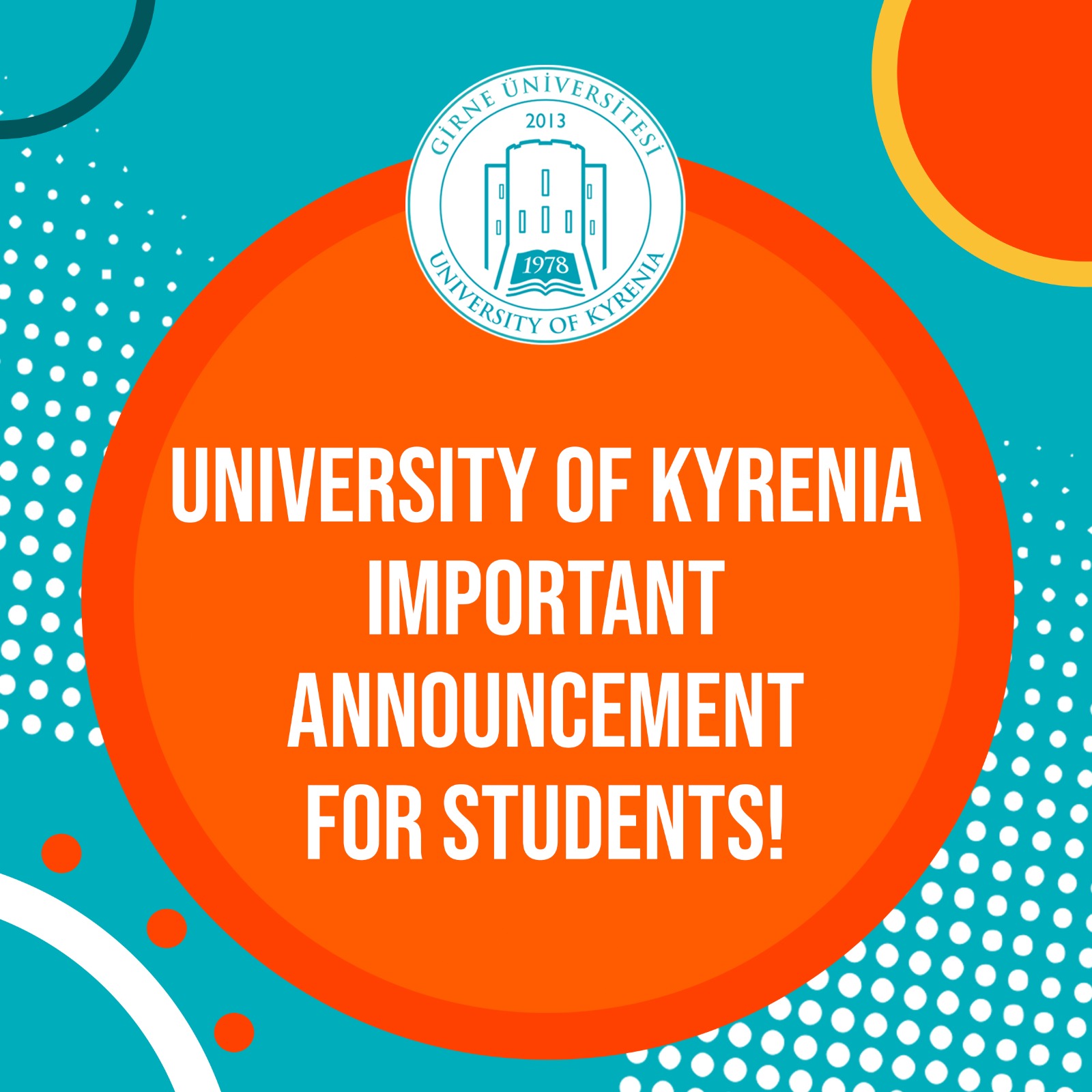 DEAR ESTEEMED STUDENTS OF UNIVERSITY OF KYRENIA,
We are experiencing the most important and extraordinary conditions of the Twenty-First Century. In line with the decisions of the Higher Education Council (YÖK), Higher Education Planning, Supervision, Accreditation and Coordination Board (YÖDAK), the TRNC Council of Ministers and the TRNC Ministry of National Education and Culture, the traditional education in our university has been suspended, limited to the Spring semester of 2019-2020. Our university is using every means available to continue the theoretical education as digital education and remotely at our university. It is not possible to continue laboratory, clinic, workshop and similar practical trainings during distance education. The program, courses and practical courses that cannot be offered through distance education and digital education will be completed within the framework of the intensive academic program during the summer months. The further decisions regarding education will be made by YÖK (Council of Higher Education-Turkey), YÖDAK and TRNC Ministry of Education and these decisions will be shared with you as soon as they are taken. You will continue your theoretical education with digital education remotely in line with the programs coming from your faculties, departments, advisors and coordinators. Course assessments and schedule of applied programs will be carried out by informing you in advance, following the official termination of the pandemic process.
I recommend you to follow our website and the social media accounts of our University frequently in order to avoid losses.
I wish you and your families health and success in this challenging and difficult time.
Prof. Dr. İLKAY SALİHOĞLU
Rector