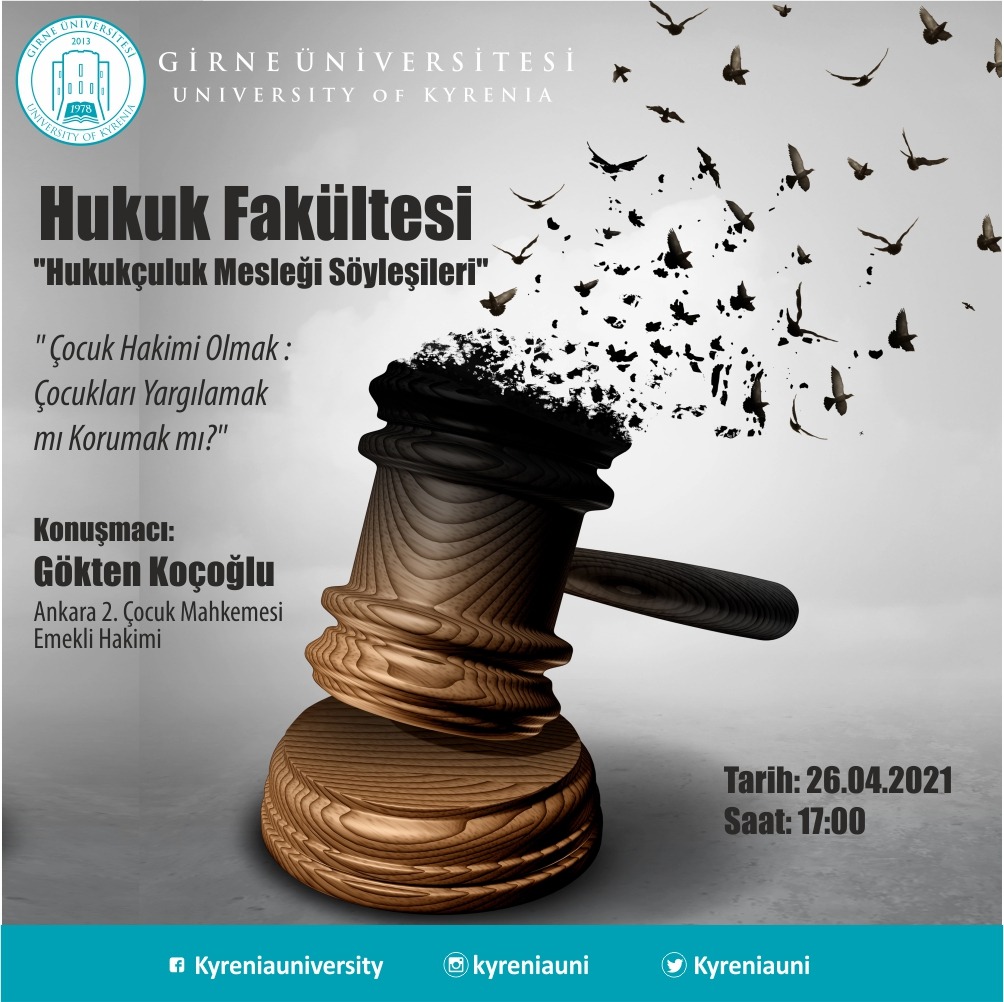 The first of the "Legal Profession Talks" organized by the University of Kyrenia Faculty of Law was held online on 26 April Monday, with the participation of Ankara 2nd Juvenile Court Retired Judge Gökten Koçoğlu.
Vice Dean of the Faculty of Law Assoc. Prof. Eylem Ümit Atılgan made the opening speech of the seminar, which attracted great interest of academicians and students, by introducing Gökten Koçoğlu.
Atılgan stated that Koçoğlu, unlike some of her colleagues, was a judge who was devoted so much to her profession that followed even the ongoing legal process regarding children that put under the supervision of the legal authorities, and expressed her happiness that with this opportunity she will share her experiences with the students.
Speaking afterwards, Gökten Koçoğlu stated that she served as a criminal judge for a total of 38 years throughout her career during which she was a juvenile court judge for 16 years.
Koçoğlu explained in detail what she experienced with her assignment for the establishment of the 2nd Juvenile Court in Ankara after the enactment of the Child Protection Law in 2005 in Turkey in parallel with the country's EU harmonization process.
Referring to her different experiences as a Juvenile Court judge and the importance of team work , Gökten Koçoğlu reminded that a person under the age of 18 is considered as child in terms of criminal law and underlined the importance of protecting the rights of children while the legal process continues.
Koçoğlu, who also talked about protective supportive measures and security measures, based on her own experiences explained in detail the duties of juvenile courts and judges during her speech.
At the end of the seminar, which was completed with a question and answer session, Faculty of Law Vice Dean Assoc. Prof. Eylem Ümit Atılgan thanked Gökten Koçoğlu and those who contributed to the seminar.