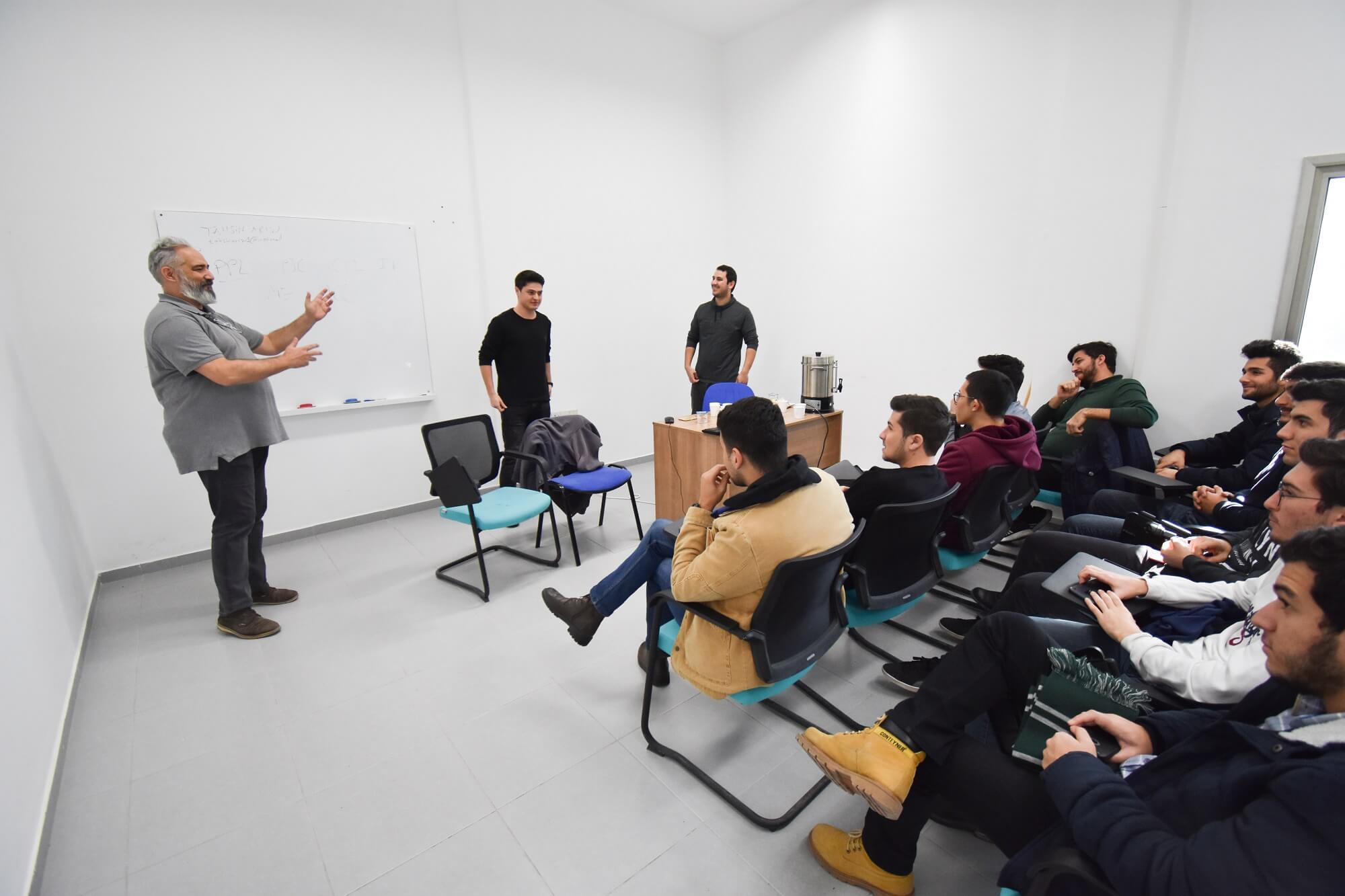 Within the scope of the strategic action plan of University of Kyrenia an interview was held with Turkish Airlines Pilot Tahsin Arısu and Sunexpress Airlines Pilot Burhan Aşır, both graduates of 2018, in order to keep in contact with the graduate and to share their experiences with the students who are continuing their education. Professional Pilot Training students and student members of University of Kyrenia Aviation Club showed great interest in the event which was held on the 3rd of January 2019.
Arısu and Aşır provided detailed information about the recruitment process of the two airlines and also mentioned the skills and characteristics of a good pilot. They answered the questions from students with great care, stating that our university offers a highly qualified education in this field and reminded the future pilot candidates to give importance to the courses, especially to the English Language courses.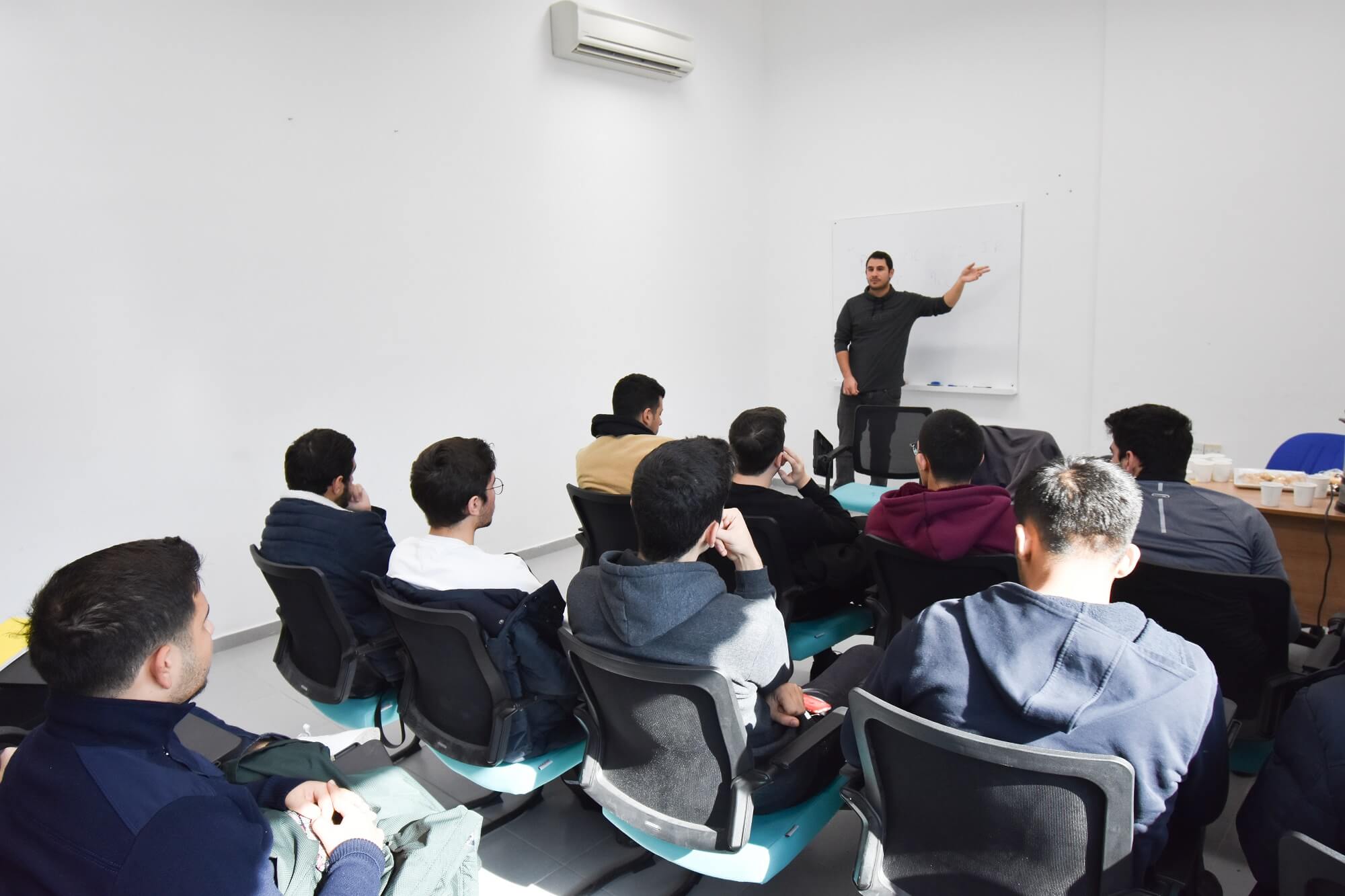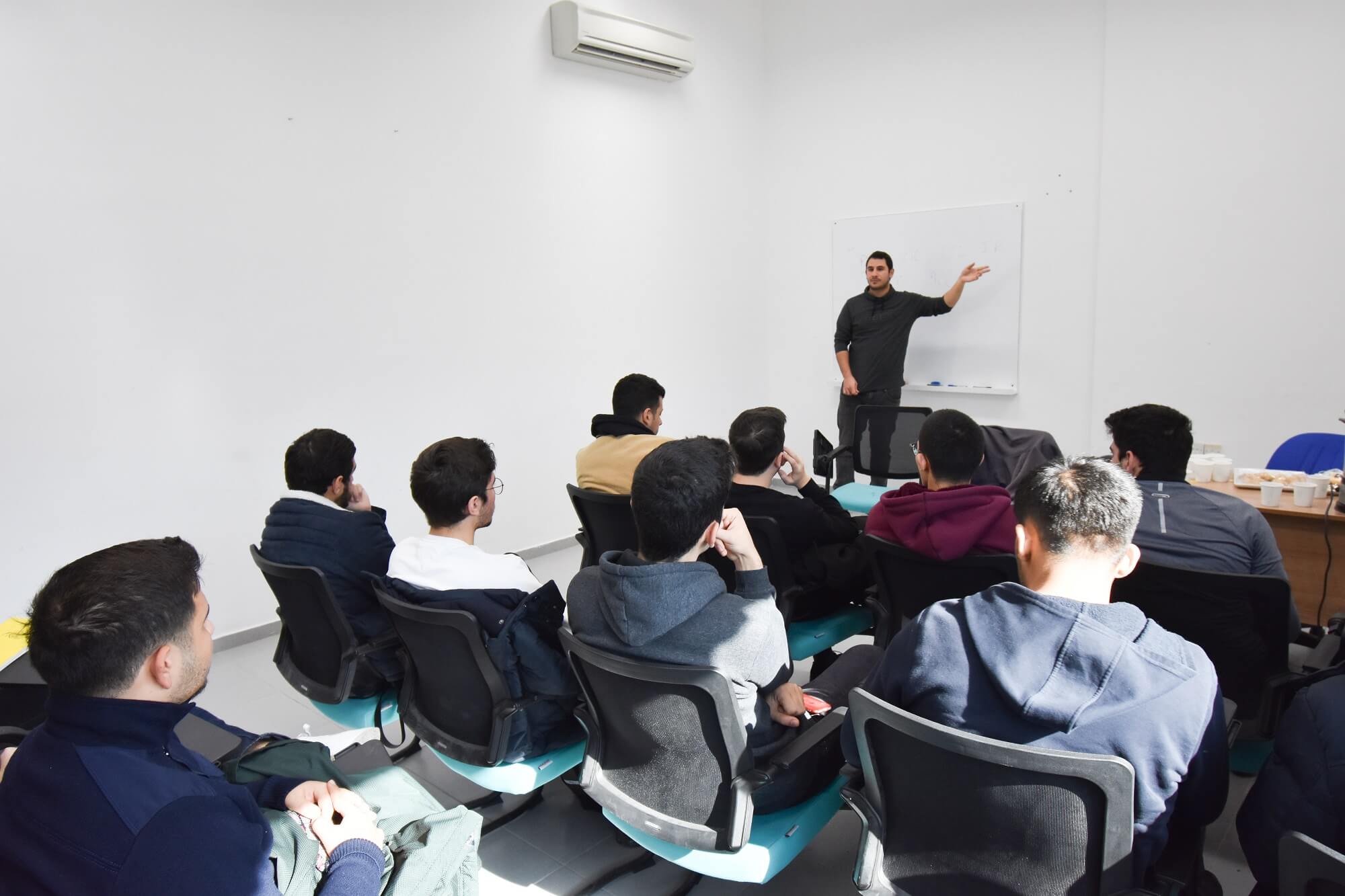 Our graduates who stated that the need for qualified and trained pilots in the sector is going to increase with the new investments of the airline companies, advised our students to continue with a self-confidence and underlined that the learning process in their chosen area will continue throughout their careers and they should never give up.
A certificate of appreciation were presented to our pilot graduates, who stated that they would like to provide support to our students continuing their education.