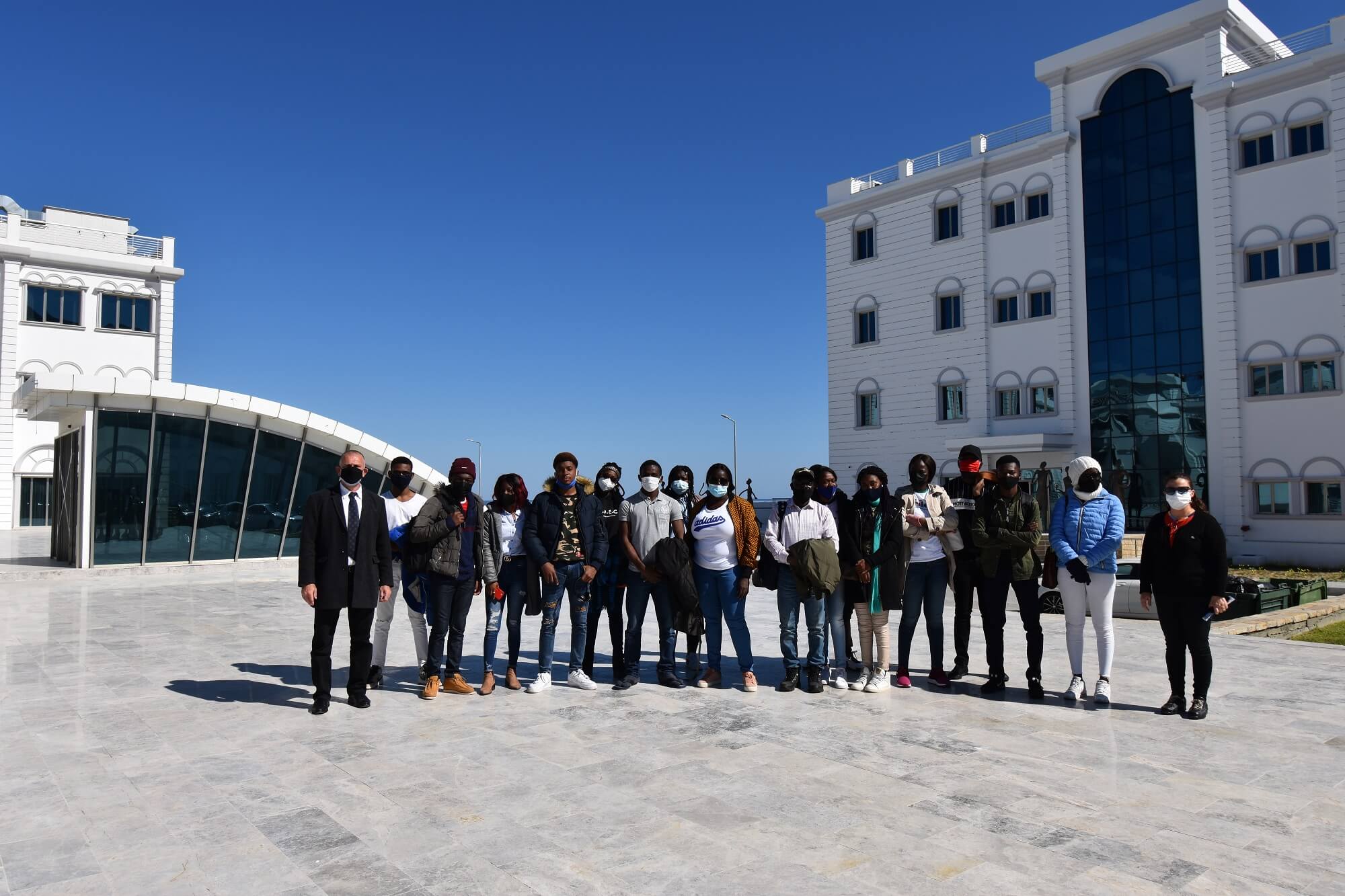 A 16-person group from Gabon, including educators and prospective students, visited our campus and received detailed information about the opportunities, practical courses, dormitories and transportation facilities provided by the University of Kyrenia.
The visitors first been to the Ship Simulation Rooms and Laboratories used in the education of the maritime programs and received information about the systems from the Vice Dean of the Faculty of Maritime Studies, Oceangoing Master Hilmi Şahlı, the Head of the Maritime Transportation Management Engineering Department Oceangoing Master Mehmet Emin Debeş and the Head of the Marine Engineering Department Oceangoing Chief Engineer Volkan Varışlı.
The students, who were very impressed by the information given by UoK ATO Chief Theoretical Knowledge Instructor Res. Asst Hüray Ahmet Yılmaz about Flight Simulation Training Device also experienced a flight in the cockpit.
Educators and students who also visited the Phantom Simulation laboratories in the Faculty of Dentistry Department of Oral and Dental Health had the opportunity to receive information about the Grand Library which offer access to 500 thousand books and 650 million digital resources and has a 350-person lecture hall, reading rooms, individual and group study rooms, archives and an exhibition hall.
At the end of their visit a gift was presented to the educators and students, who said that they were happy to have the opportunity to see the facilities offered by the University of Kyrenia and to get information during their campus visit.