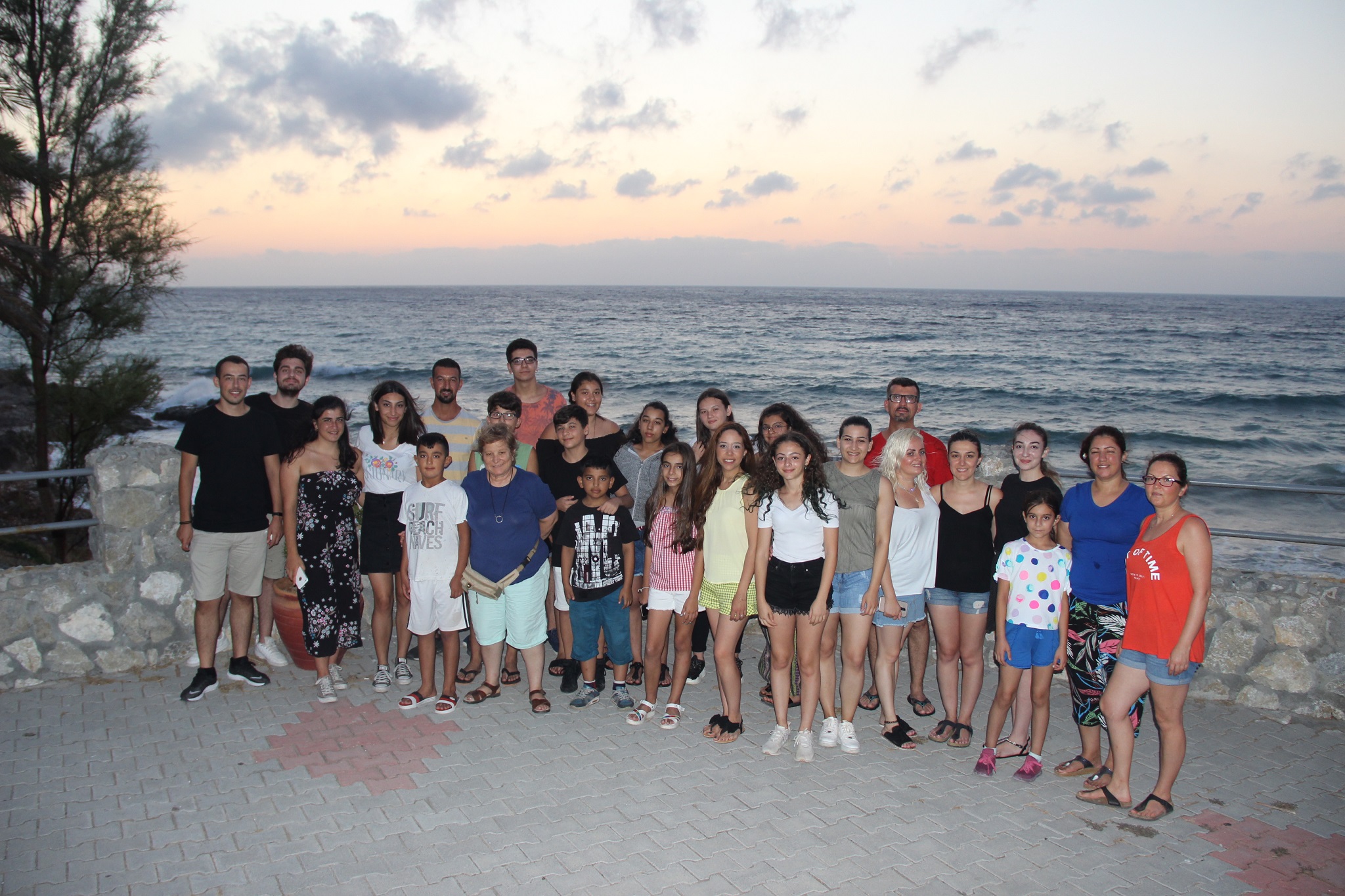 Cyprus Diabetic Children and Youth Camp has been held between the 11th and 14th of July 2019 at Lapta Youth Camp. The camp in which children with diabetes between the ages of 9-18 participated, has been organized with the support of the Turkish Cypriot Diabetes Association, University of Kyrenia Faculty of Medicine Department of Pediatric Endocrinology, Near East University Faculty of Medicine Department of Pediatric Endocrinology, Dr. Burhan Nalbantoğlu State Hospital Endocrinology and Metabolism Disease Clinic and the Ministry of Youth Department.
Children and Teenagers Received Information on Life with Diabetes
Children with diabetes who attended the camp received information about the causes of hypo and hyperglycaemia, the clinical findings, the precautions which need to be taken into consideration, sugar in blood and urine, ketone, the types of insulin, injection techniques, sports and exercise habits, what should be taken into consideration while performing sports, the characteristics of nutrition for diabetes, the complications of diabetes and the ways to prevent these complications. In addition, the follow up criteria and the importance of follow up in diabetes were explained both theoretically and practically, and the children have been trained psychosocially.
The director of the camp, University of Kyrenia, academic staff of the Department of Child Health and Diseases, Department of Pediatric Endocrinology and Dean of the Faculty of Medicine Prof. Dr. Rüveyde Bundak, stated that such camps not only contribute to the psychosocial development of children, but also eliminates the lack of knowledge about living with diabetes, thus enabling them to perform better diabetes control by taking care of themselves. Bundak also stated that such camps should be evaluated within the framework of preventive medicine because successful diabetes care prevents complications.
Near East University Faculty of Medicine academic staff Asst. Prof. Dr. Neşe Akcan explained that the information and friendships gained in the camps gave our diabetic children a great power to look to the future with more hope.
A medical student guided the children who were divided into four groups and stayed together throughout the camp. The group guide helped the children in all kinds of matters throughout the camp. The children gathered information intensively while making new friends. In addition to their training on diabetes, the children also participated in sport activities such as swimming, water polo, volleyball, basketball and football.