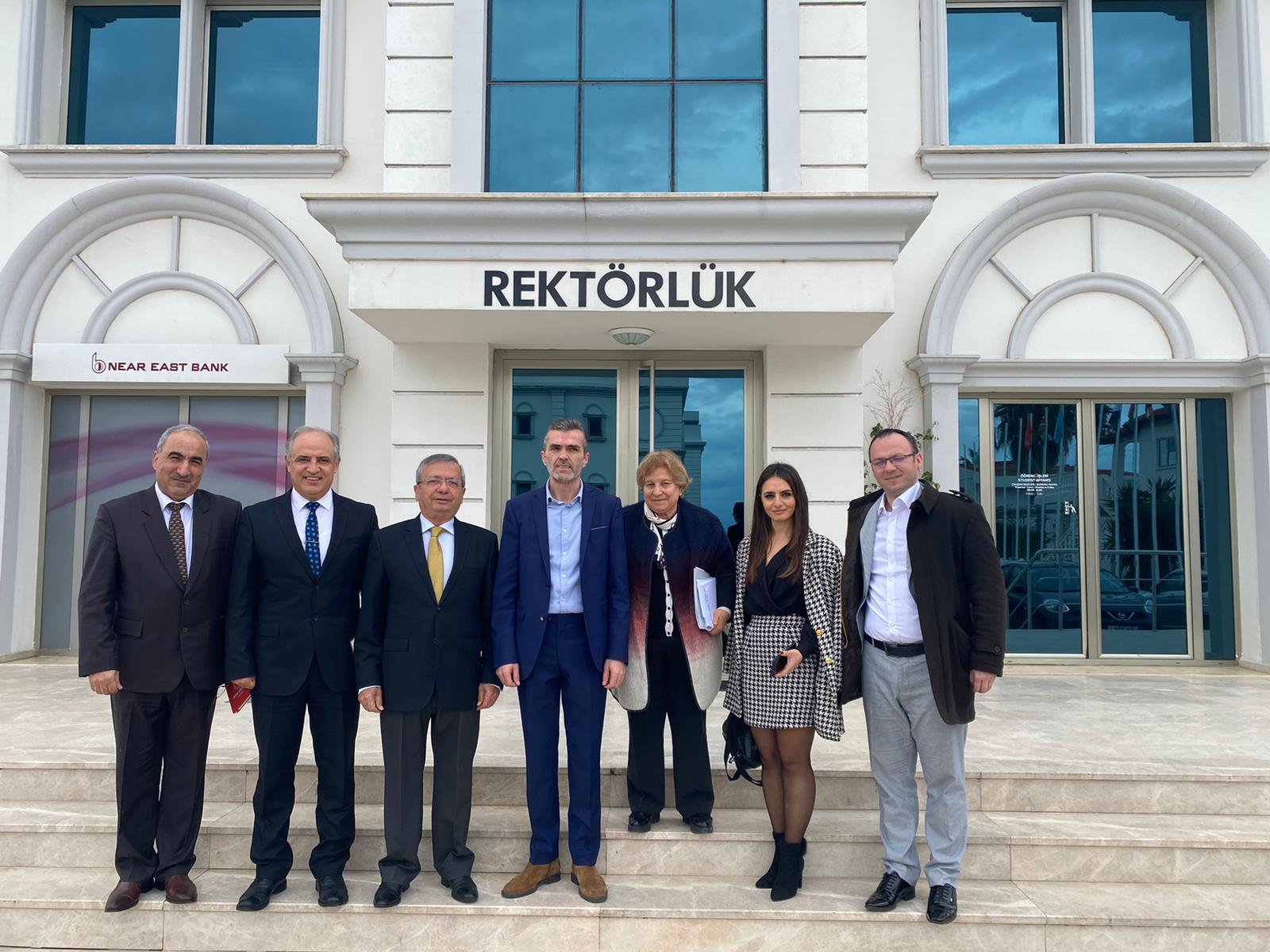 A protocol was signed between University of Kyrenia and Pristina Pjeter Budi College of Kosovo for cooperation in Tourism – Hospitality Management and Nursing programs.
Burim Ajeti, member of the Board of Trustees visited University of Kyrenia on behalf of Pjeter Budi College, signed the protocol with our Rector Prof. Dr. İlkay Salihoğlu.
Within the framework of the visit, the committie visited the University of Kyrenia campus and Dr. Suat Günsel University of Kyrenia hospital with our Vice Rector and Dean of the Faculty of Education Prof. Dr. Gökmen Dağlı, Vice Rector and Dean of the Faculty of Medicine Prof. Dr. Rüveyde Bundak and General Secretary Fehmi Tokay, academic and administrative staff.
Pjeter Budi College officials expressed that they are very impressed by the opportunities provided by University of Kyrenia and that the work to be done within the framework of the signed cooperation agreement is very important for both students and academicians.
University of Kyrenia Rector Dr. İlkay Salihoğlu stated that they are pleased for a cooperation that will contribute to both universities.
Salihoğlu also stated that they signed cooperation protocols on education and research with Kardan University in Afghanistan and Sicilian American University in Italy in January, and noted that they intend to continue such cooperations.