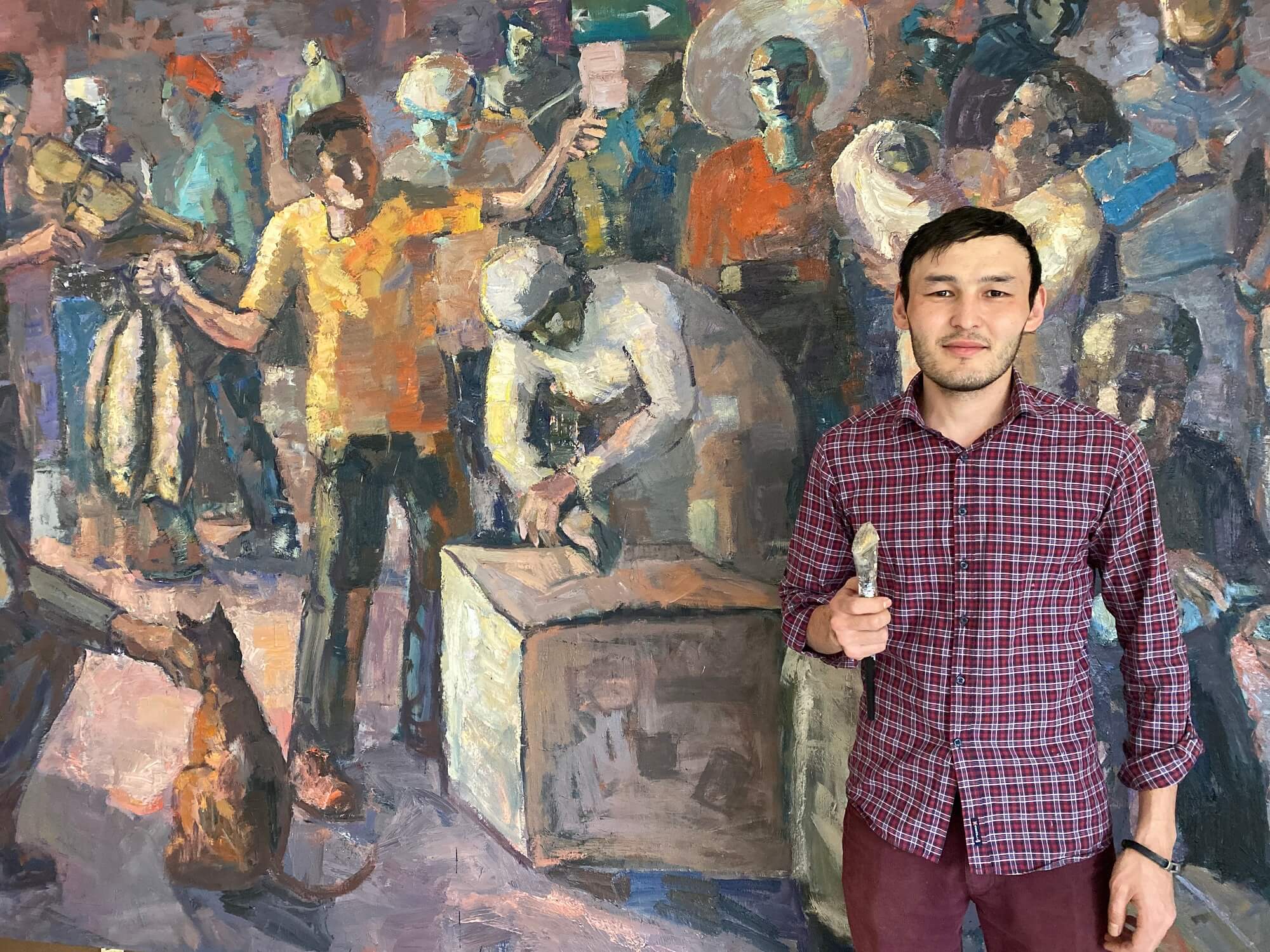 Making the days count during the Covid-19 pandemic lockdown, Aidos Seidakul, illustrated the historical and touristic places of the Turkish Republic of Northern Cyprus for the Cyprus Museum of Modern Arts.
According to the press release issued by the Directorate of Press and Public Relations of Near East University, Aidos Seidakul depicted the two most significant historical and touristic locations of the Turkish Republic of Northern Cyprus "Ancient City of Salamis and Kyrenia Gate" of the walled city of Nicosia; in addition to a snapshot of the animal market, "Black Bull", and they are now being for the art lovers.
Salamis Ancient City
The ancient city was founded in the late Bronze Age and once it was the capital city of Cyprus. The history of Salamis city dates back to 11th century BC. It was heavily damaged by earthquakes in the Mediterranean between 332 and 342 A.D. Later, the Byzantine Emperor Constantine rebuilt the city at a smaller scale, and he named the city Konstantia because of his own name.
Kyrenia Gate
The Kyrenia Gate is one of the three entrances to the city built by the Venetians. It was built in 1567 by Venetians as part of the new city walls. It was restored by the Ottomans in 1821 and a lookout was added to the gate. During the British reign of the island, the British demolished the section of the walls around the Kyrenia Gate to facilitate the traffic into and out of the city.
Who is Aidos Seidakul?
He was born in Almaty, one of the biggest metropolises of Kazakhstan in 1993. He graduated from the National Pedagogical University of Kazakhstan, named Abay in 2016. In 2018, he graduated from the National Academy of Arts of Kazakhstan, named Zhurgenov. He has been a member of the Young Artists Association of the Republic of Kazakhstan since 2015. He is a participant in Republican exhibitions. In 2006, he won the "Neva Palette" competition. In 2015, he participated in the exhibition dedicated to the "550th anniversary of the Khanate of Kazakhstan".