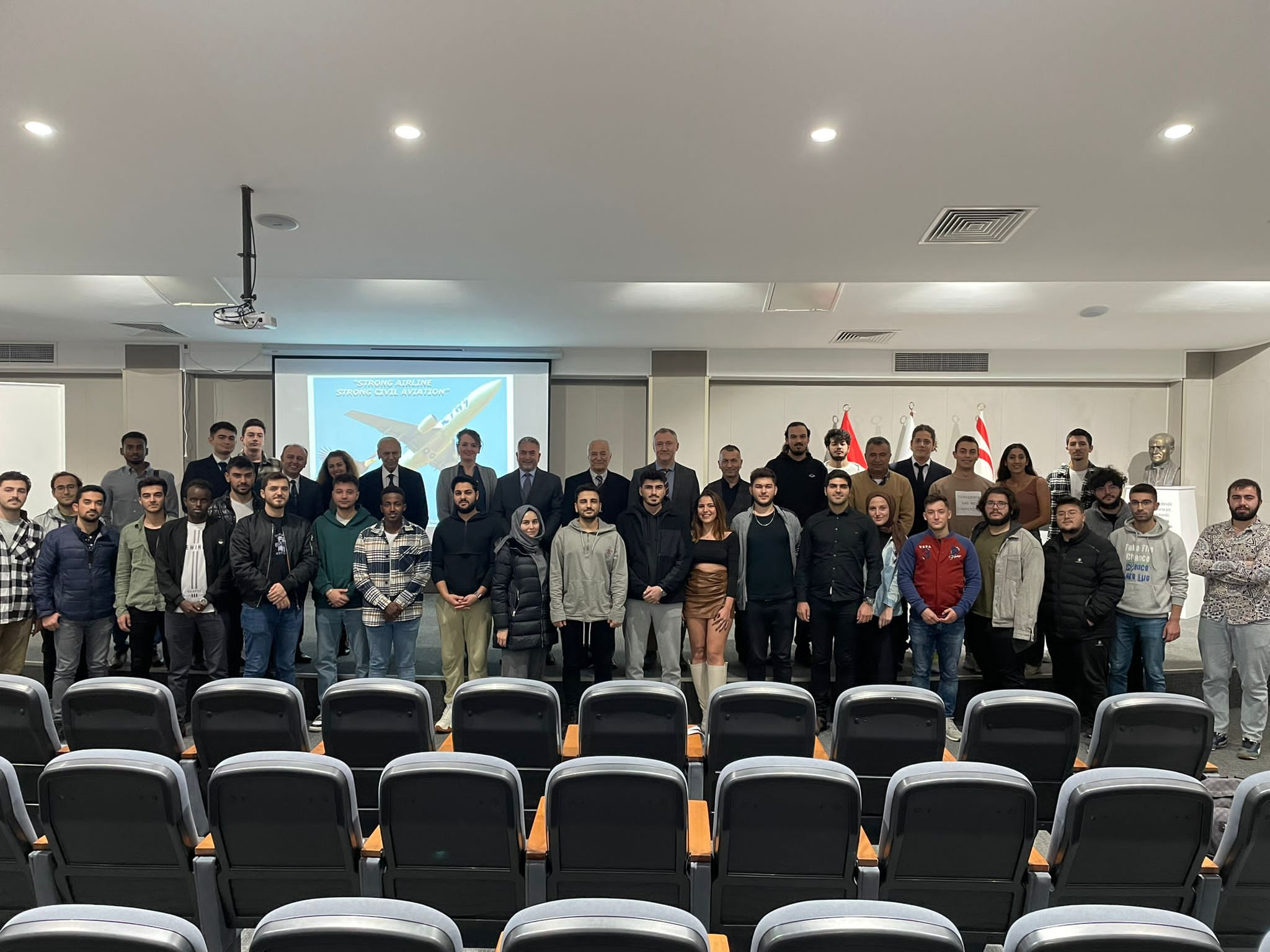 Leading names of the TRNC Civil Aviation Sector came together with the students of the Faculty of Aviation and Space Sciences within the scope of World Civil Aviation Day.
Within the scope of the "World Civil Aviation Day Event", organized by the Aviation Club of University of Kyrenia, İzzet Derkan (Air Traffic Controller Team Officer), Turhan Güçlü (Former Director of the Civil Aviation Department), Captain Pilot Soner Çabuker (Retired Teacher) and Didem Gürsoy Savim (Retired Cabin Supervisor) came together in conversation to share their experiences and impressions about the past and present of TRNC aviation.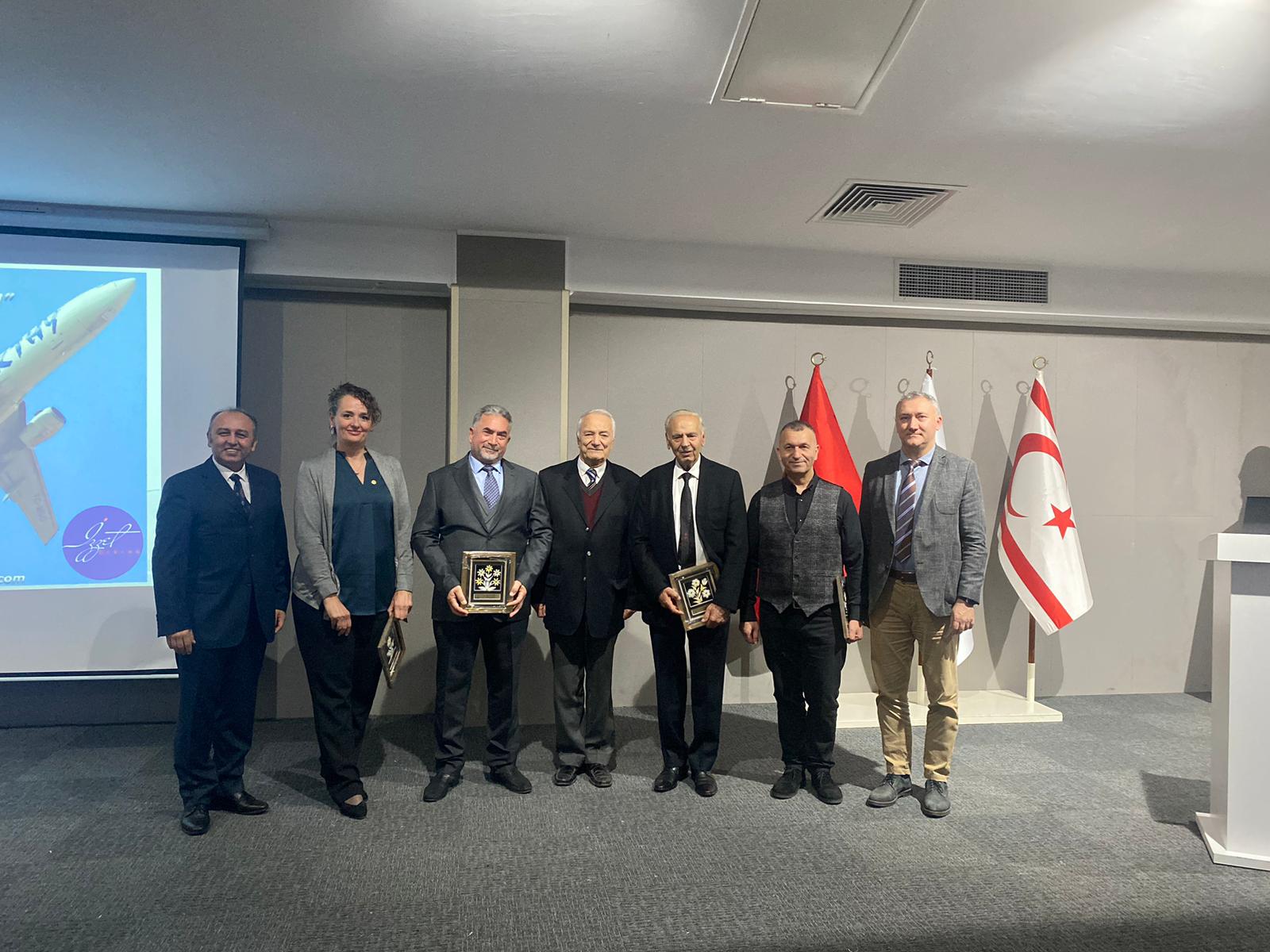 In his presentation, İzzet DERKAN,
Air Traffic Controller Team Supervisor at Ercan Airport, mentioned the establishment of ICAO and its importance for the global aviation system, as well as ICAO aviation rules and civil aviation organization chart.
Retired Teacher Captain Pilot Soner ÇABUKER; 'Aviation is a passion. If you don't like it, you can't do it" and also reiterated his words by saying that you will be successful as a result of blending principles such as patience, dedication and discipline.
Turhan GÜÇLÜ, Former Director of the Civil Aviation Department, shared his experiences from the civil aviation history of the TRNC. He took part in the establishment of the TRNC civil aviation and explained the development of aviation from past to present with his experiences and memories.