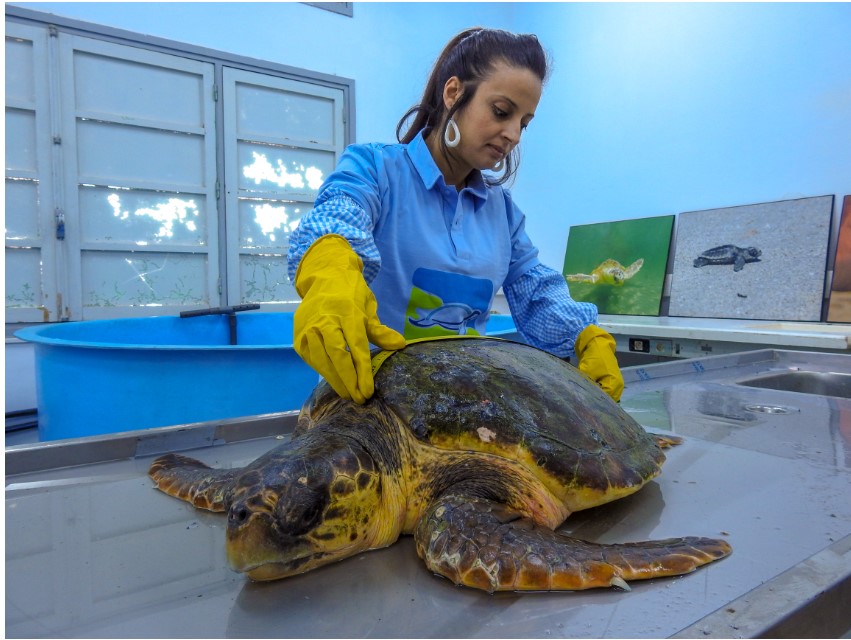 Wiem Bousella is a young researcher from Tunisia who implemented a three-month online project work with the University of Kyrenia in Cyprus. She developed her studies on Ecotourism, Biological Invasions and Biosecurity about "Fisheries diversification, best practice framework and monitoring of invasive species for the management of fishing and tourism in Kneiss Island". About her Deep Blue experience she says:
"My experience with Deep Blue Project was a very positive one. It was such a unique experience and it turned out to be one of the best things I have ever done, and I am so glad that I was given the opportunity. This experience overall has helped me so much to explore some new skills. This online program developed as a distance traineeship weekly monitored by the Deep Blue tutor, the hosting institution supervisor Associate Prof. Dr. M. Fatih Huseyinoglu, Dean of Faculty of Maritime Studies in University of Kyrenia, Cyprus, and the partnership with the WWF Tunisia through online tools. This experience allows me to utilize my knowledge of research to positively affect legislation about conservation issues, in order to acquire the background necessary for a future career"
At the present, Wiem is a doctoral researcher since January 2020 at the Sciences Faculty of the University of Sfax, in Tunisia. Since April 2021 she has been also recruited at the Faculty of Sciences of Sfax as scientific assistant on the Life Med Turtles project.
Congratulations Wiem for your achievements and success!