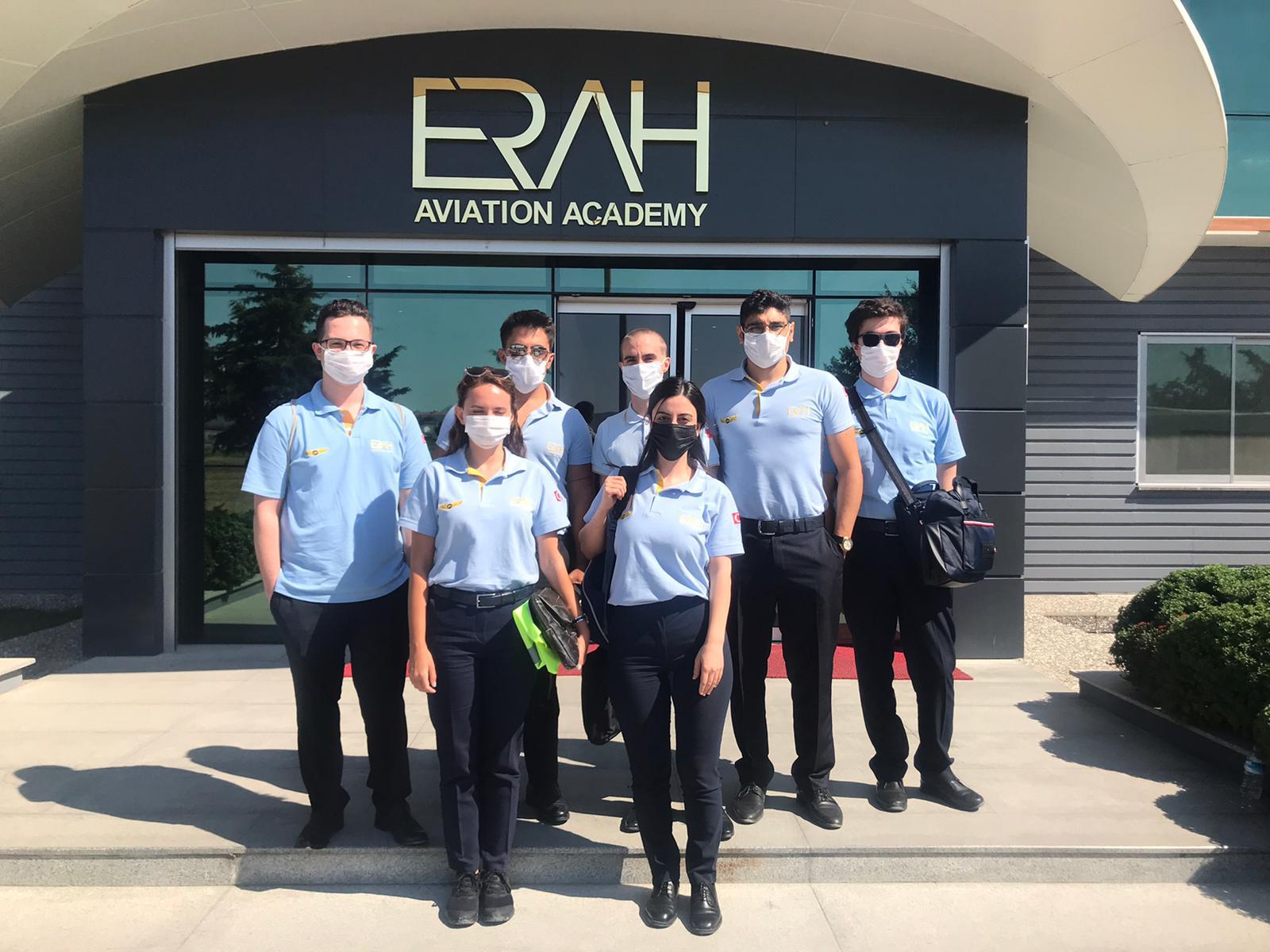 Students who have completed their 2019-2020 academic year studies have continued onto the planned flight training necessary for the attainment of their pilot licences. During this process, all the necessary measures during activities were taken as a means of precaution by adhering to the rules outlined in response to the Covid-19 outbreak. The health and flight safety of our students remain to be top priority and of paramount importance for the University of Kyrenia (UoK).
The flight training associated to "Licensing and Ratings" of our students are conducted in collaboration with "ERAH Aviation Academy". Second year students who are undertaking "Private Pilot Licence (PPL)" training are doing so at "Denizli-Çardak Airport", while fourth year students completing the final stages of their flight training, namely; "Night, Instrument, CPL and Multi-Engine" ratings are based at "Isparta Süleyman Demirel Airport".
Utilising the flight training aircraft in ownership of the Univeristy of Kyrenia, third year students are carrying out Pilot-in-Command (PIC) flights at Ankara Esenboğa Airport under the supervision of the UoK Approved Training Organisation's flight instructors.