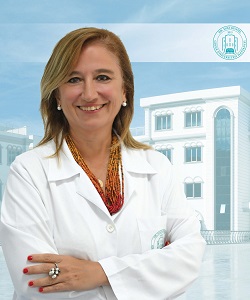 University of Kyrenia Faculty of Medicine Department of Chest Diseases Head Prof. Dr. Füsun Yıldız has been appointed to the Bicommunal Health Technical Committee, which carries out its activities within the body of TRNC Presidency.
According to the statement that released, Prof. Dr.Füsun Yıldız was appointed to this position within the framework of the reorganization of the Technical Committees.
On behalf of University of Kyrenia, we wish her success in her new position.