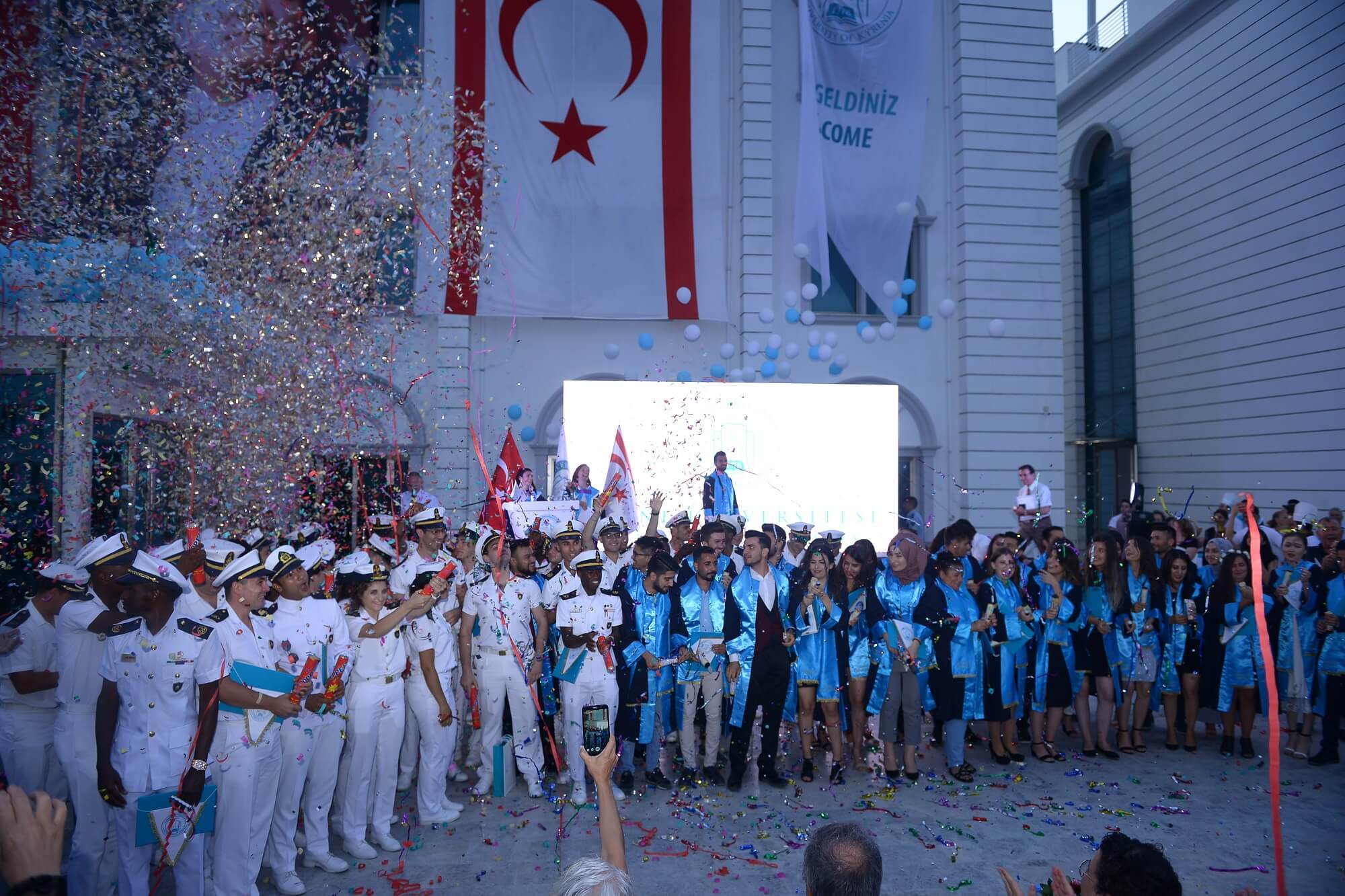 University of Kyrenia 2020-2021 Spring Semester Graduation Ceremony will take place on 30 June 2021 Wednesday, at 10:00 on campus.
According to the statement made by the University of Kyrenia Press and Public Relations Directorate, the ceremony will be held face-to-face at the University of Kyrenia Grand Library Conference Hall.
In the statement, it was reminded that the 2019-2020 Academic Year Spring Semester and 2020-2021 Academic Year Fall Semester Graduation ceremonies were held online due to the pandemic.
COVID-19 safety precautions (mask, hygiene rules) will be taken at the ceremony which will be held for graduate, undergraduate and associate degree students who are entitled to graduate from the Institute, Faculty and Vocational School programs.
On the other hand, for students and parents who will not be able to attend the ceremony live streaming will be offered via YouTube channel of the UoK ( University of Kyrenia / https://www.youtube.com/channel/UCOV7NTNbwDWCnjvLAwVeS4g ) and Instagram account ( kyreniauni / https://www.instagram.com/kyreniauni/).