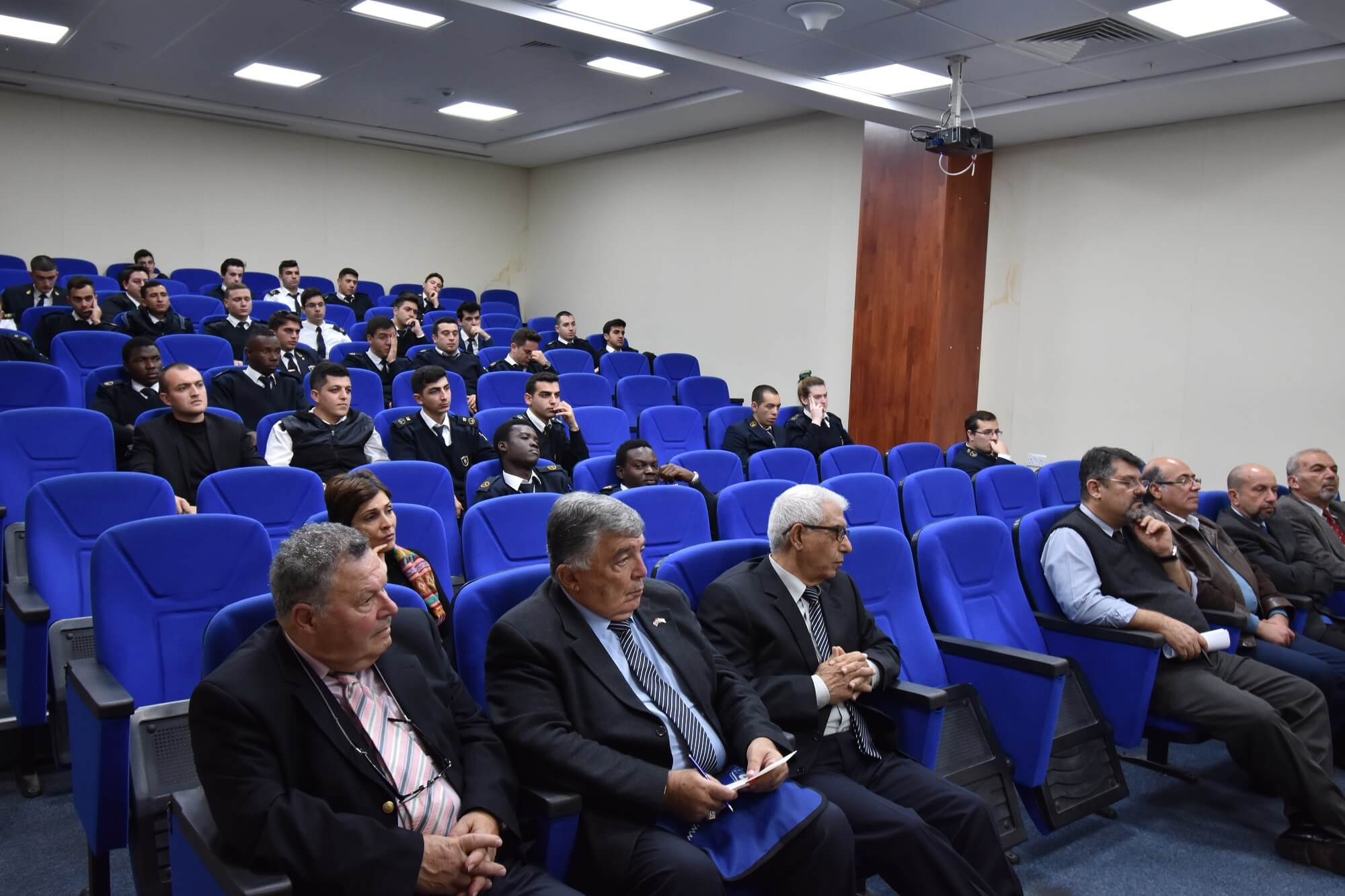 University of Kyrenia Maritime Center GÜDENMER organized the seminar titled as 'The Shipyard Industry in the Eastern Mediterranean and TRNC'
The seminar was held on Thursday, 19th of December 2019 at University of Kyrenia Campus. Lecturers, sector representatives and students attended the seminar which the Marine Machinery Operation Engineer Hasan İzkan participated as a speaker.
Head of Marine Transportation Management Engineering Department and the Board member of GÜDENMER Oceangoing Master Mehmet Emin Debeş who presented the opening speech of the seminar, explained that one of the most important areas of ship management is shipbuilding which has a positive contribution to the economy of countries.
Debeş pointed out that the information which will be provided by the Operation Manager of Famagusta GEM-YAT Shipyard Hasan İzkan is important in this regard and thanked him for accepting the invitation to attend the seminar.
Hasan İzkan stated that he was pleased to be at University of Kyrenia under the leadership of GÜDENMER.
Izkan started his speech by explaining his education and career life, and stated that he worked as a lecturer at the Near East University Faculty of Maritime for a while and underlined the successful point that reached within the University of Kyrenia.
Hasan İzkan stated that the shipyards have different legal, administrative and technical aspects and also mentioned the capacities and technical opportunities of other countries in the Eastern Mediterranean and made evaluations about the shipyard potential of TRNC.
Illustrating the problems faced by the TRNC in the field of shipyards due to its international position, İzkan mentioned the efforts of the Greek Cypriot Administration that have negative consequences on this issue.
Hasan Izkan stated that as a result of these efforts, 9 open registry countries such as Panama, Togo, Liberia have applied some penal sanction and insurance restrictions for those who use the ports of the TRNC.
Hasan İzkan reminded that the European Commission stated that TRNC ports were not closed to international maritime traffic in the period of Olli Rehn, and he also underlined that they have recently applied to the United Nations Human Rights Watch on behalf of the Board of Directors of the Turkish Cypriot Shipping Agencies Association and have received legal responses that such barriers are deemed as human rights violations.
Hasan İzkan explained the repair, maintenance and construction activities within shipyards and how to prevent environment pollution, and also pointed out the removal of Famagusta Port, which is currently in a touristic area.
Answering the questions at the end of his speech, İzkan provided advise to young people about the path they could follow in their careers.
In the closing speech of the seminar, Head of GÜDENMER Captain Enver Yetkili stated that they would continue to bring together the important names of the sector and the young people, and thanked Hasan İzkan for his participation.