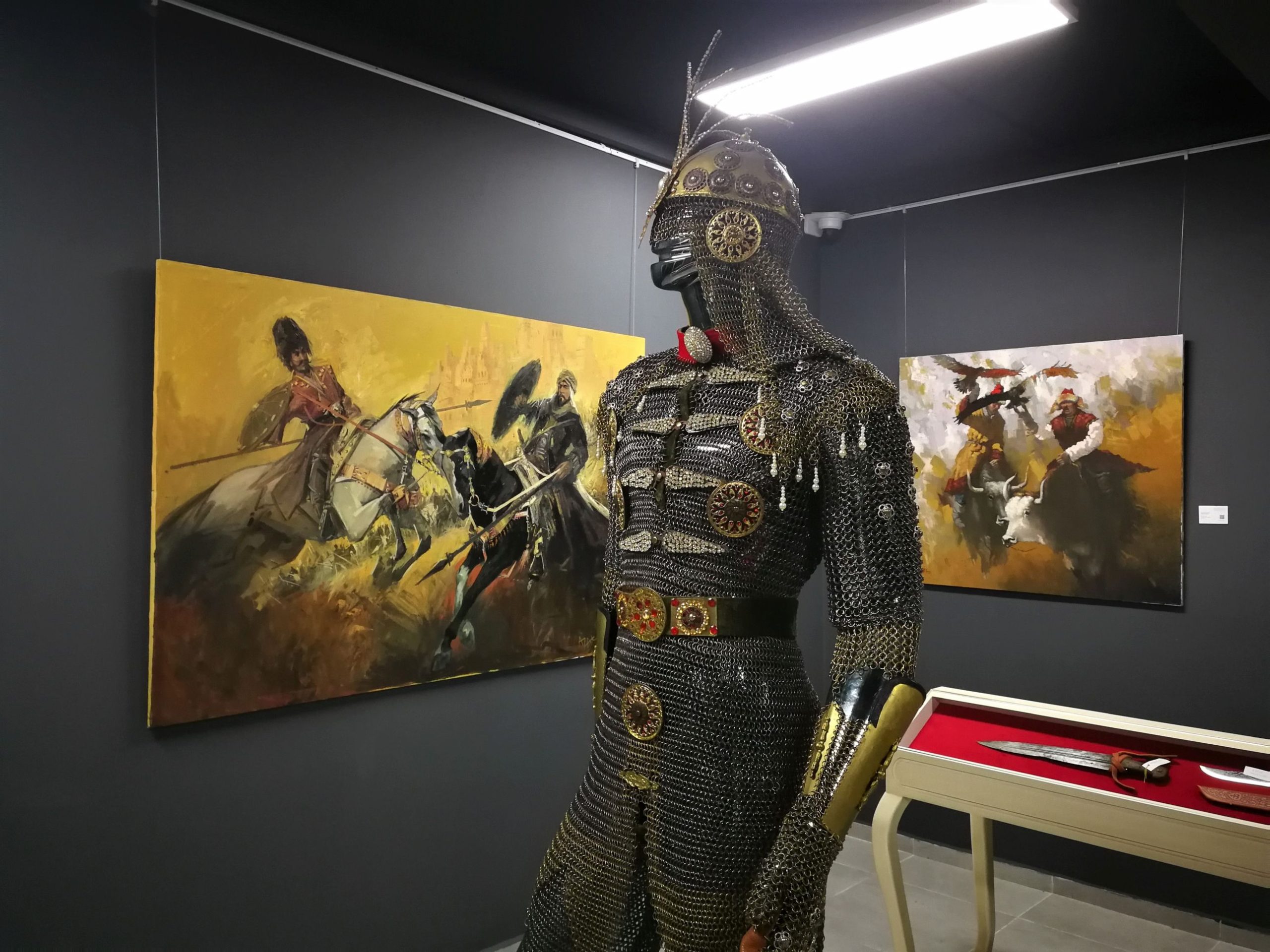 Cyprus Museum of Modern Arts, which brings together over 50 thousand works of art in many genres and styles, from painting to sculpture, from ship models to glass works, also draws attention with its special collections from different fields.
The rich collection of swords, knives and armor of more than 200 pieces exhibited at the Cyprus Museum of Modern Arts is one of them. In the collection, which includes the exact examples of the swords of Genghis Khan, Timur, Fatih Sultan Mehmet, Kanuni Sultan Süleyman, Murat the 4th, Celaleddin Harzemshah, Muhammed Alim Han, Nadir Shah and many more, the swords of the caliph, especially Zülfikar, and the Prophet are exhibited. The sword of the Prophet Muhammad is also included. The swords are made of high quality Damascus steel, decorated with gold inlays and precious stones in keeping with the originals.
Legendary swords and knives from Central Asia to the Ottoman Empire
The collection also includes daggers, blades, ceremonial swords used in the Ottoman period, examples of swords and knives from Central Asian Turkish culture, and spears, bows and arrows. The ceremonial armor of Moustapha the 3rd, originally located in Topkapı Palace, decorated with precious stones, is one of the most striking pieces of the collection.
The Museum of Modern Art is open to visitors every day of the week, except Monday!
Continuing to bring together a wide range of works with art lovers, the Cyprus Museum of Modern Arts can be visited every day of the week except Monday. The museum located on the Near East University Campus, together with the Cyprus Car Museum and the Cyprus Herbarium and Natural History Museum, offers its visitors a feast that brings history and art together.