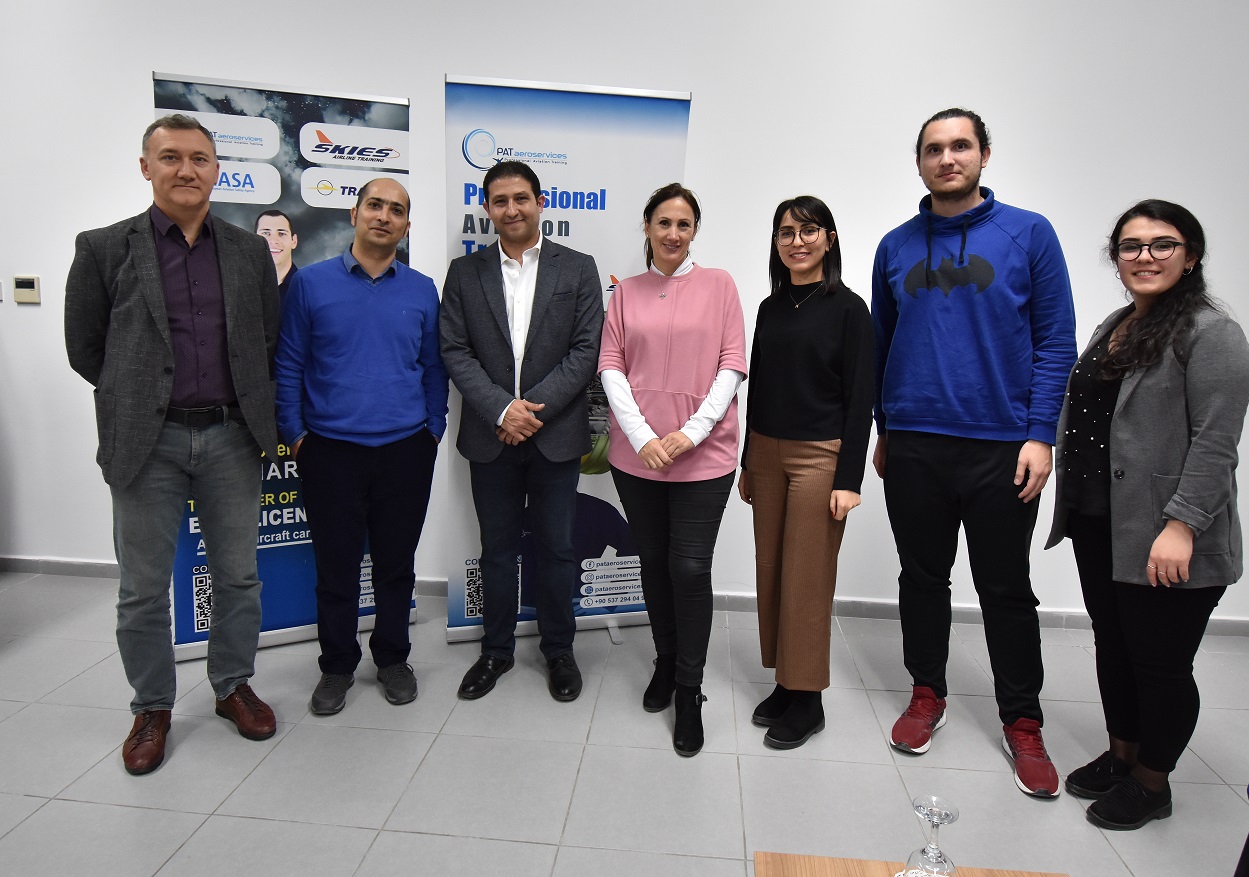 Faculty of Aviation and Space Sciences Aeronautical Engineering Department in cooperation with PAT Aeroservices organised a seminar titled as "The Power of EASA (European Aviation Safety Agency) Licence" on campus.
Academic staff and students of the Aeronautical Department showed great interest to the seminar which took place on the 5th of March 2020.
Chief Executive Officer of PAT Aeroservices Muhammed Saif said that he is delighted to be invited at University of Kyrenia to make this presentation.
During his interactive presentation Saif underlined that graduates usually have career doubts and face difficult decisions about their career. Muhammed Saif mentioned that aeronautical engineers have the chance to work in three fields; designing, production and maintenance.
Saif provided information about aviation market statistics on technician world demand in the next 20 years and mentioned the importance of EASA license in this respect.
During his presentation, Muhammed Saif gave detailed information on EASA PART – 66 AML (Aircraft Maintenance License), licence categories, training types, basic experience requirements, how to start training while studying and answered the student's questions.
At the end of the seminar, Asst. Prof. Amir Teimourian presented a plaque to Muhammed Saif and thanked him for his contribution.