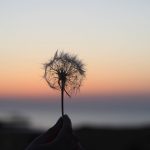 University of Kyrenia Photography and Media Club organized a 'Photography Camp' on the 11th and  12th of May at Tatlısu.
The Head of the Health, Culture and Sports Department Assoc. Prof.  Serkan Sancak participated in the camp, which has been organized after the Photography clubs theoretical lessons to carry out practical work.  The event lasted for 2 days with the contributions of the members of the UoK Music Club and Literature Club who performed music and poetry activities at the camp.
Partipicants who received training on how to set up a tent and camping, expressed their satisfaction about performing cultural, art and sport activities.