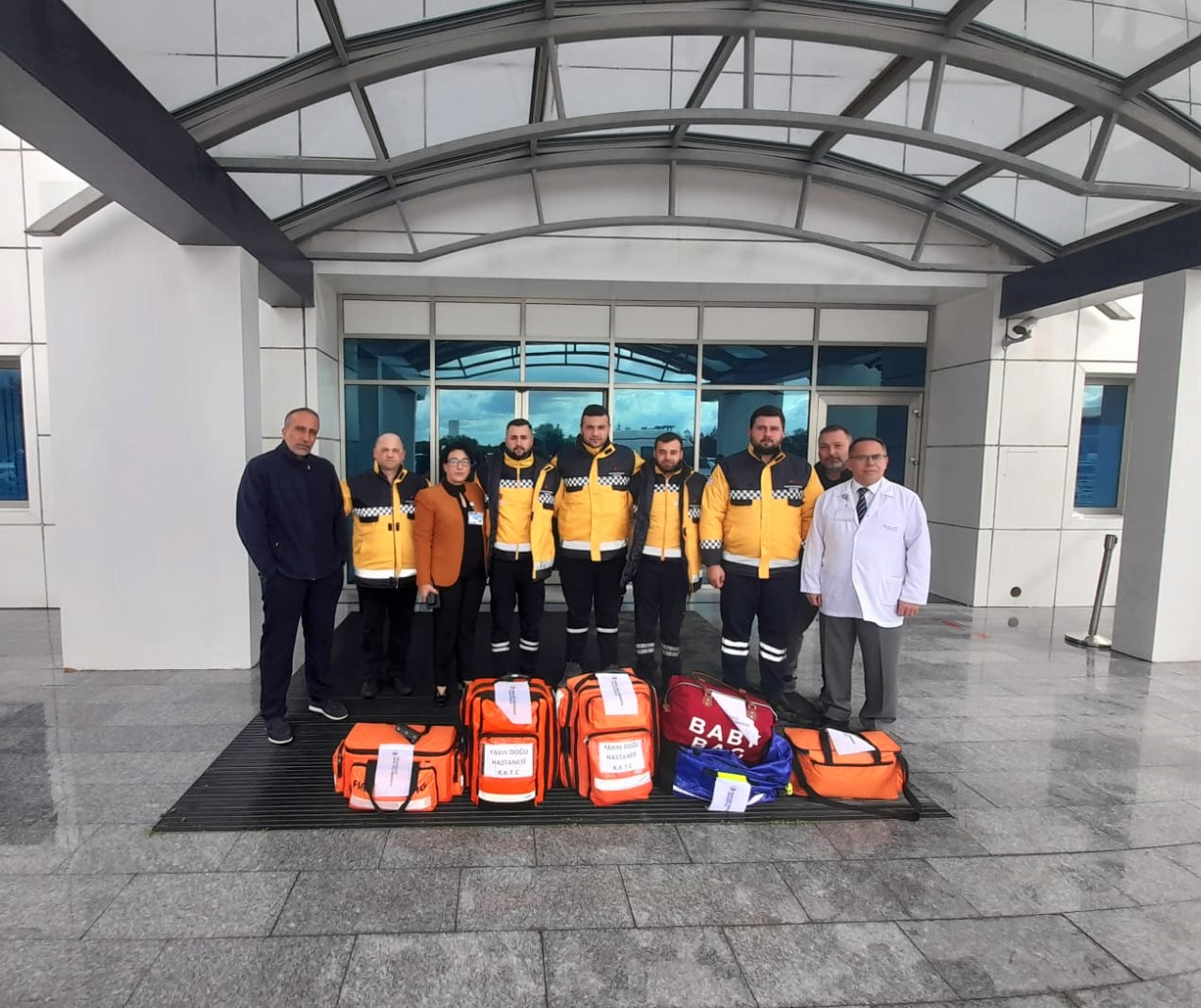 A team of 10 doctors and emergency medicine specialists from the Near East Enterprises Hospitals set out to reach the earthquake zone in order to support the search and rescue and medical aid efforts in the earthquakes that occurred in Turkey.
The team, which set out from the Turkish Republic of Northern Cyprus to support the earthquake zones in Turkey, will be dispatched to the needed regions in Turkey after reaching Adana.
After the earthquake in Turkey, Near East University also launched a blood donation and winter clothing aid campaign for earthquake victims. Blood donations will be accepted at Near East University Hospital, Dr. Suat Günsel University of Kyrenia Hospital and Near East University Yeniboğaziçi Hospital, while winter clothing and blanket aids will be collected at the Near East University Atatürk Culture and Congress Center and delivered to the disaster area immediately.
Prof. Dr. Müfit C. Yenen: "Our medical team, consisting of doctors and emergency medicine specialists, will work hard in the region to help our earthquake victims."
Saying that a medical aid team of 10 people from the Near East Enterprises Hospitals set out to help in the earthquake area, Near East University Hospital Chief Physician Prof. Dr. Müfit C. Yenen said, "We are in deep sorrow due to the earthquake disaster in our homeland Turkey. Along with the blood donation and winter clothing campaign we organized, our medical team, consisting of doctors and emergency medicine specialists, will work hard in the region to help our earthquake victims."