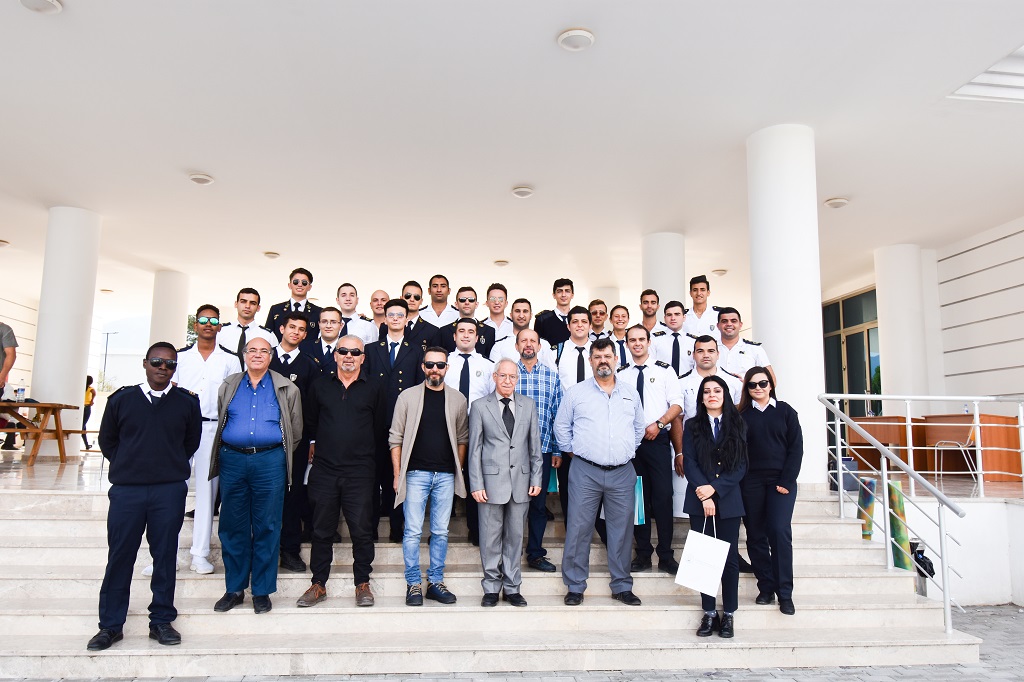 A series of activities has been organized on Friday 1st of November for summer uniform transitions to the winter uniform for University of Kyrenia Maritime program students.
The Faculty of Maritime Students Vice Dean Oceangoing Master Hilmi Şahlı, academic staff and students participated in the activities.
The event included a quiz, mariner ties, template cutting competition, rope throwing and rope pulling competitions which has been presented in both English and Turkish by Alican Tüfenk 3rd year student of Maritime Transportation Management Engineering department and Egemen Yeşilhat first year student of Marine Engineering Department.
After the awards were given to the winners of the competitions which students and academic staff participated, the event ended with the traditional menu beans and rice which is served on the Turkish ships on Sundays.