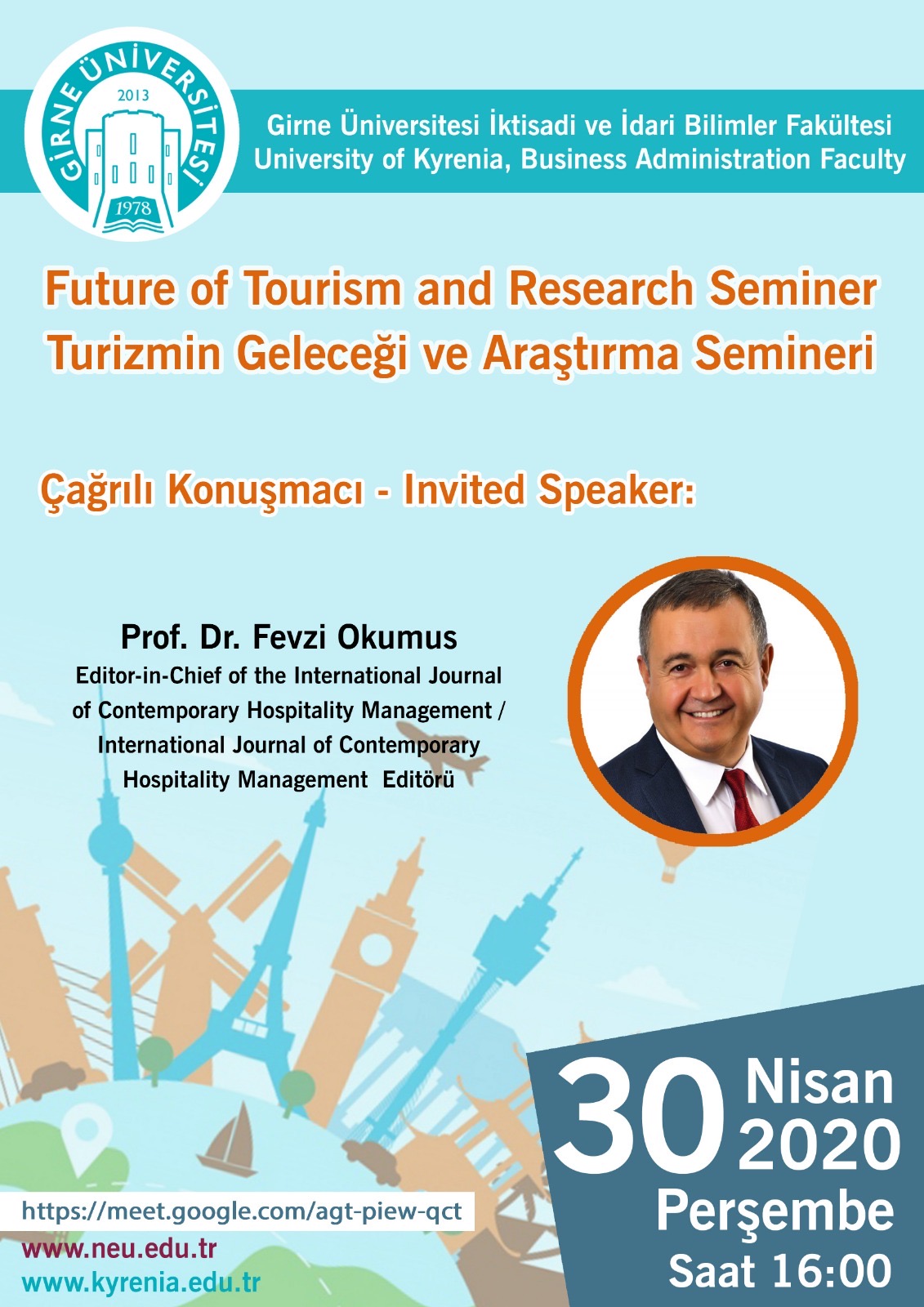 University of Kyrenia Faculty of Economics and Administrative Sciences will organize an online seminar titled as the 'Future of Tourism and Research Seminar' on Thursday 30th of April 2020 at 16:00.
Prof. Dr. Fevzi Okur will participate as a speaker for the online seminar. The seminar will analyze the state of tourism before and after the pandemic process and the importance of recent research on these issues. The seminar will be held online.
For those who would like to view the seminar should use the link given below.
The link for the Future of Tourism and Research Online Seminar: https://meet.google.com/agt-piew-qct