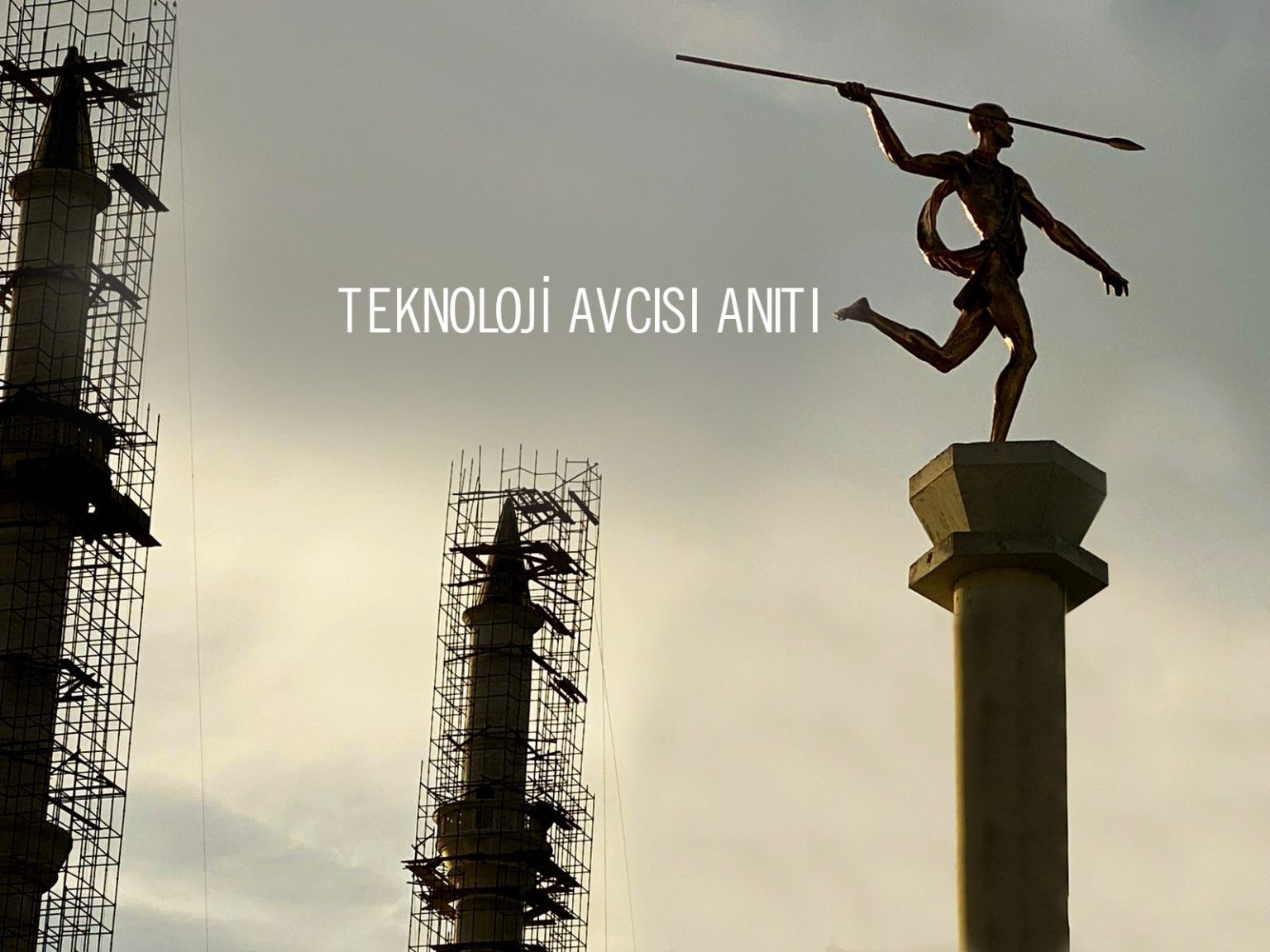 The Near East University campus, which looks like an open-air museum with the monumental sculptures it hosts, continues to integrate with art with the newly erected sculptures. The Freedom Monument, the Heralds Monument and the Technology Hunter Monument were the last to participate in the collection on the campus, which includes over 100 monumental sculptures. The bronze sculptures completed in the Sculpture Workshop of Near East University have a magnificence worth seeing.
Towards Freedom
The Freedom Monument, placed in the green area in front of GÜNSEL Production Facilities, is one of the most impressive monuments on the campus. The Freedom Monument, which shows 9 horses running side by side, is also very special with the meanings it represents. The monument, which consists of horses running freely on the green area, symbolizes freedom. On the other hand, it also reveals the nature-friendly aspect of 100% electric GÜNSEL. It is no coincidence that the number of horses in the monument is 9. This figure is also included in GÜNSEL's logo as the lucky number of the family.
The Heralds Monument
The Heralds Monument, which is placed in the middle of the crossroads returning to GÜNSEL Production Facilities immediately after passing the Faculty of Communication of Near East University, has a strong visuality and expression. The Heralds Monument, which shows a woman standing on earth with two doves in one hand and a dove in the other hand, conveys the message "We are here too!" The dove is a symbol of good news in many cultures. In this respect, the Heralds Monument suits the Near East University campus, which produces science for the benefit of society and transforms science into social benefit with the projects it develops.
Catching the technology
The Technology Hunter Monument, located in front of GÜNSEL Production Facilities, is one of the newest monumental sculptures on the Near East University Campus. The monument, showing a historical figure with a spear in his hand, symbolizes the importance given to technology by Near East University. The fact that the human figure in the monument has a historical composition giving the message "You cannot build the future without producing technology" as well as referring to the power of science and technology in development and progress.