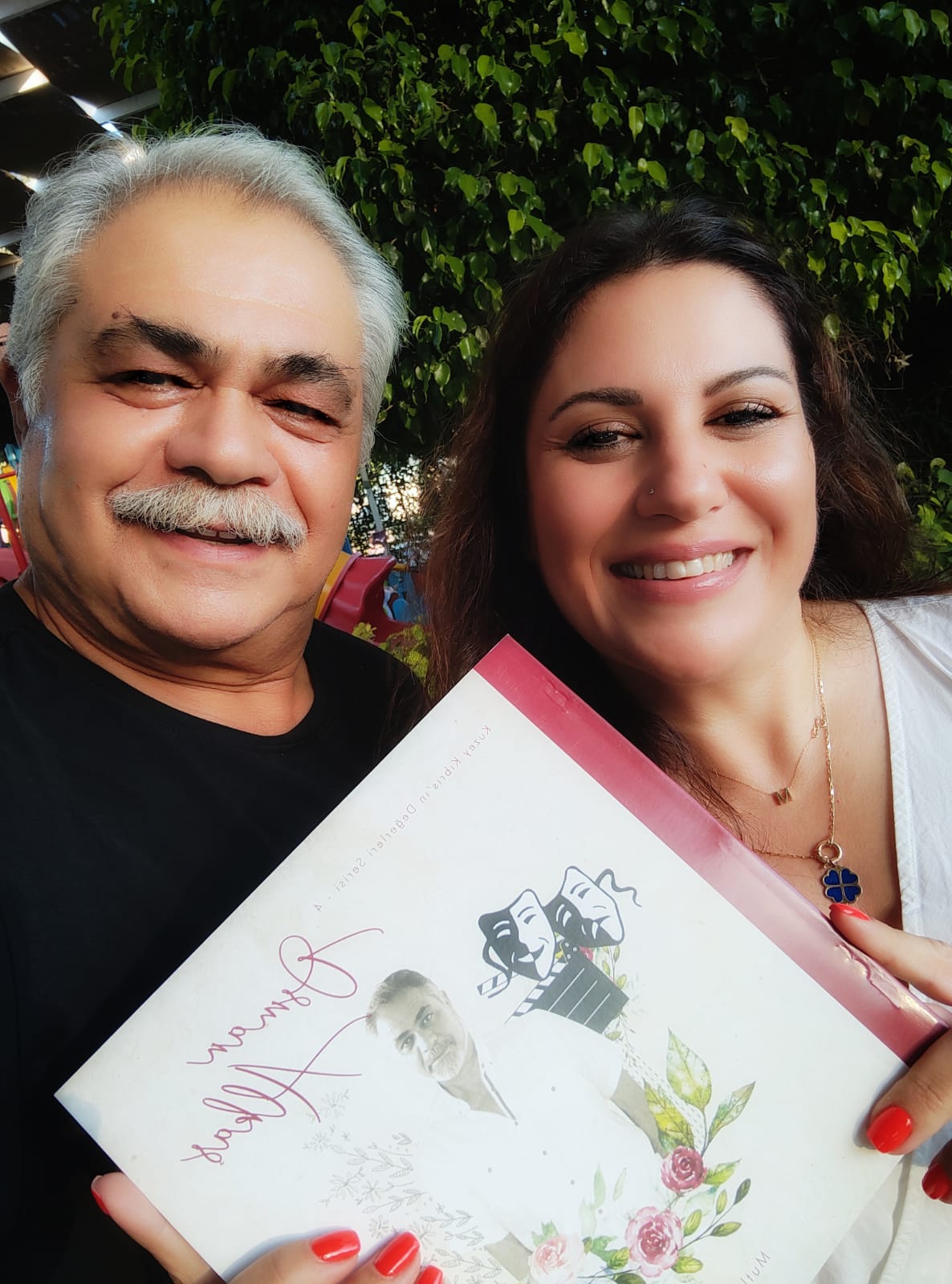 The fourth book of the "Jewels ​​of Northern Cyprus" series, which brings together the inspiring stories of the heroes who made great contributions to the culture and life of the Turkish Cypriot Community, brings the story of the famous actor Osman Alkaş to the readers.
Alkaş, one of the founders of the Nicosia Municipal Theater, also undertook the production of the Torba program, which is popular among the Turkish Cypriot people. The career journey and life story of Osman Alkaş, who also took part in many television series such as "Alef", "I Hid You In My Heart", "Good Days and Bad Days", in addition to important productions of Turkish cinema such as "Züğürt Ağa", "Shadows and Aspects", "Mortal World", "Ivy", "Government Woman", "Murder Ornament", "Hababam Class Again", "So A Passing Time", is being carried to the future with the fourth book in the "Jewels ​​of Northern Cyprus" series by Assist. Assoc. Prof. Dr. Mutlu Soykurt.
In the first three books of the series, the stories of doyen music teacher Yıldan Birand, who left important social traces in different areas in the Turkish Republic of Northern Cyprus, Raziye Kocaismail, President of the Cancer Patients Aid Association, and business woman Işın Ramadan Cemil, the owner of Ramadan Cemil Enterprises were told.
Assist. Prof. Dr. Mutlu Soykurt: "The Jewels ​​of Northern Cyprus will continue to inspire new heroes and stories."
Expressing her happiness that she continues to meet the reader with the fourth book of the Jewels ​​of Northern Cyprus series, University of Kyrenia Faculty Member Assist. Prof. Dr. Mutlu Soykurt, stated that she takes great pleasure in telling the story of Osman Alkaş, who is one of the leading names who instilled the love of theater in the Turkish Cypriot people, not only with his successful actor career and identity, but also with the Nicosia Municipal Theater of which he is one of the founders. "It is a great honor for me to write down the life experiences that carried him up to today in the life journey and enshrined him in our hearts. I have no doubt that Osman Alkaş, one of the most important cinema and theater actors to come out of this land, will set an example for many with his career journey and life and experiences." Assist. Prof. Dr. Soykurt added that the "Jewels ​​of Northern Cyprus book series will continue to inspire the society with new heroes and stories."