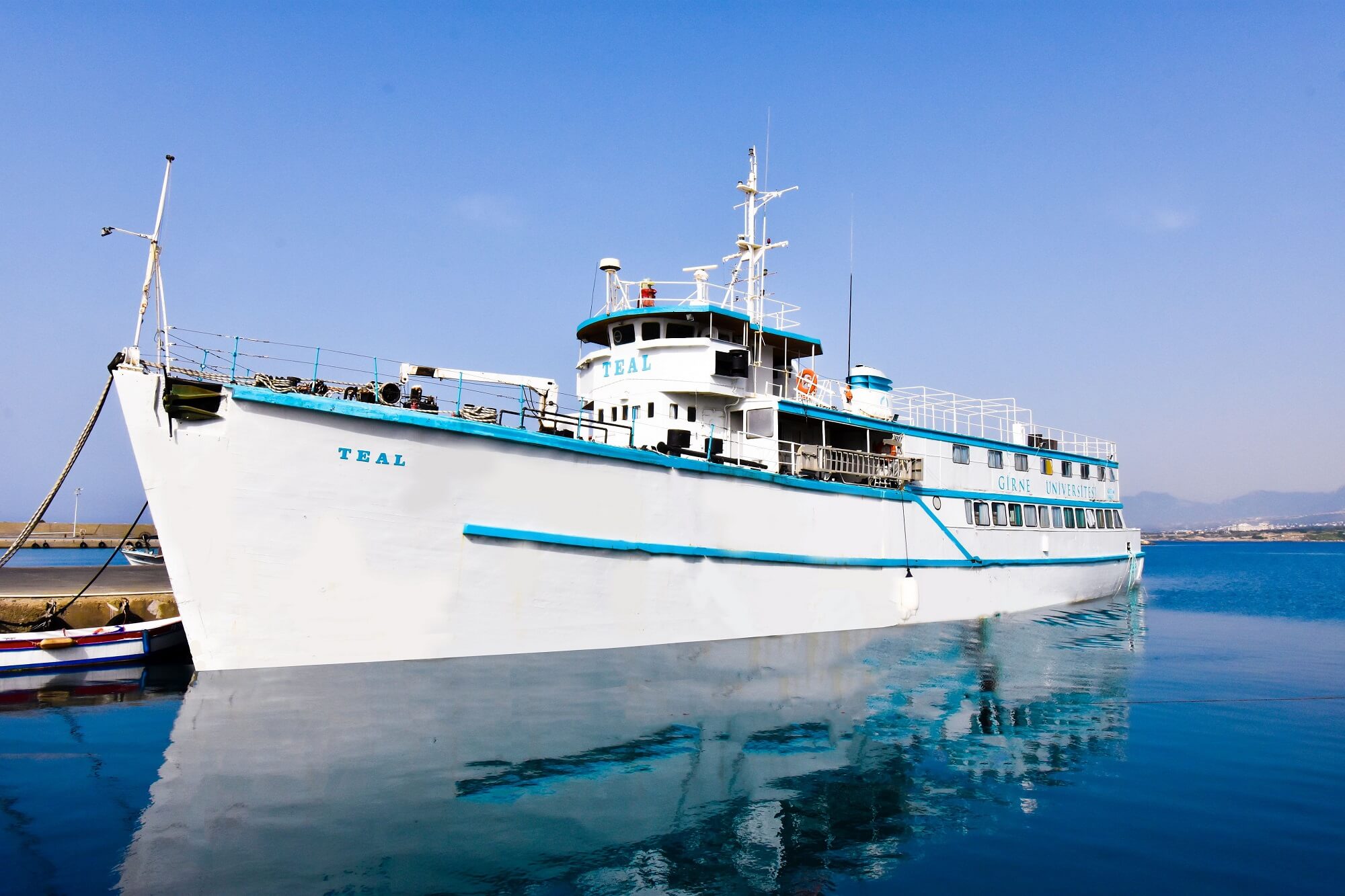 Due to the protocol signed between the TRNC Ministry of Public Works and Transport and the Near East Enterprises, the building works started at the Kyrenia Port for the area where the 66-year-old TEAL Ship belonging to the University of Kyrenia will be transformed into a Maritime History Museum. The opening of TEAL Maritime History Museum is planned to be held on 15 November Republic Day this year.
TEAL, which has trained dozens of captains as the training and research ship of Near East University and University of Kyrenia in the last 27 years, hosts over 5 thousand materials such as paintings, photographs, maritime objects, ship models, nautical maps as the Maritime History Museum, and will enchant its visitors with its unique and comprehensive history.
TEAL, which will be placed in the area between the arriving passenger building and the marina at the Kyrenia Port, will greet the passengers who prefer to use the sea route to come to the island at the port. On the other hand, Kyrenia, one of the important port cities of the Mediterranean, will add color to its identity with the most special Maritime History Museum of the region.
TEAL Ship from past to present
The TEAL was built at the Liverpool shipyards in 1955 for use as a minesweeper in the UK Navy. It was transferred to the Australian Navy after many years of use in the British Navy. TEAL, which also served here as a military ship, was later used for different purposes such as passenger transportation, fishing and water sports tourism in Tanzania and the Caribbean. It was brought to the TRNC in 1994 to be used as a Training and Research Ship at the Near East University Maritime Faculty. TEAL, which was later used as a training and research ship within the University of Kyrenia Maritime Faculty, will now continue to serve as a museum of maritime history, of which it is an important part.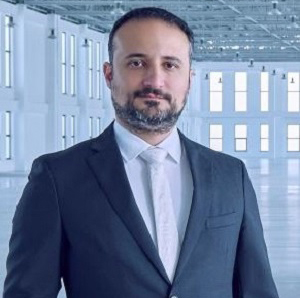 Prof. Dr. İrfan Suat Günsel: "The Maritime History Museum will be a work worthy of our Northern Cyprus and Kyrenia."
Reminding that Cyprus, as one of the most important islands of the Mediterranean, has a very special place in terms of maritime history, the Chairman of the Board of Trustees of the Near East Enterprises Prof. Dr. İrfan Suat Günsel said, "We started the work by laying the foundation of the area where the 66-year-old TEAL Ship belonging to our University of Kyrenia will serve as the Maritime History Museum at the Kyrenia Port. The Maritime History Museum, which we will inaugurate on the 15 November Republic Day, will be a work worthy of our Northern Cyprus and Kyrenia."
Defining TEAL, which will turn into a Maritime History Museum, as "the pearl of museums founded by the Near East Enterprises", Prof. Dr. İrfan Suat Günsel said, "As the Maritime History Museum, TEAL will welcome its visitors at the Port of Kyrenia as a mark of the Near East Enterprises' commitment and sensitivity to tourism, culture, our roots and traditions."