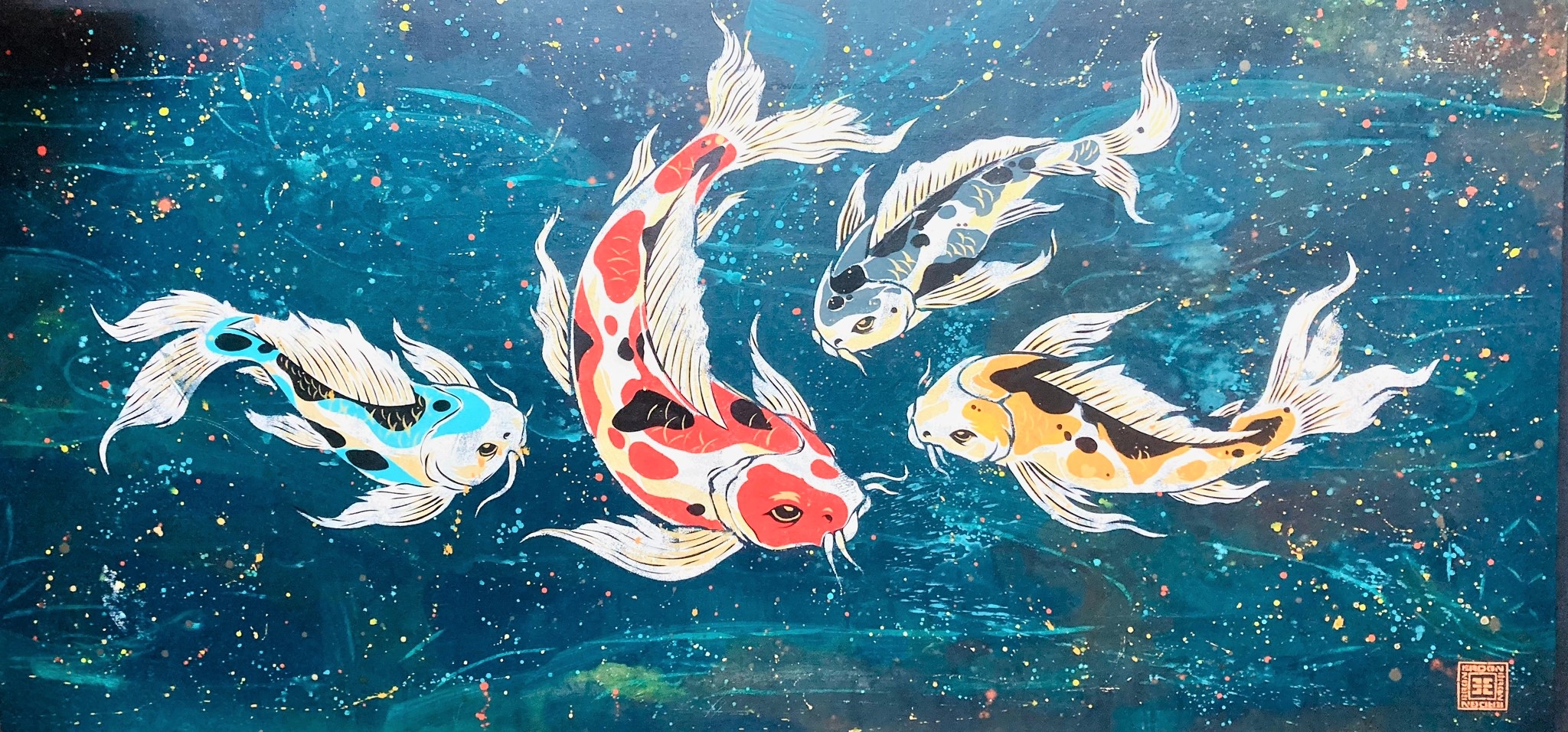 Cyprus Museum of Modern Arts will bid farewell to 2022 with a magnificent end-of-year exhibition. The group exhibition, which will bring together 50 artworks of 20 artist-academicians from the Faculty of Fine Arts and Design of Near East University, will be opened on Thursday, December 22 at 16.00 at the Near East University Atatürk Culture and Congress Center Exhibition Hall.
In the "Fine Arts End-Of-Year Exhibition", which is the 432nd exhibition opened by the Cyprus Museum of Modern Arts, 50 artworks consisting of sculptures, ceramics, printmaking and stained glass will meet with art lovers.
The exhibition, which will be open to the public free of charge until January 13, will be curated by Near East University Faculty of Fine Arts and Design Deputy Dean and GÜNSEL Art Museum Director Assoc. Prof. Dr. Erdoğan Ergün.
Assoc. Prof. Dr. Erdoğan Ergün: "We are leaving behind a productive year in terms of artistic production."
Undertaking the curatorship of the "Fine Arts End-Of-Year Exhibition", the 432nd exhibition organized by the Cyprus Museum of Modern Arts, Deputy Dean of the Faculty of Fine Arts and Design and Director of the GÜNSEL Art Museum, Assoc. Prof. Dr. Erdoğan Ergün said that 2022 was a very productive year in terms of artistic production. Referring to the art atmosphere formed in the Turkish Republic of Northern Cyprus under the leadership of the Cyprus Museum of Modern Arts, Assoc. Prof. Dr. Erdoğan Ergün said, "During 2022, the Cyprus Museum of Modern Arts opened more than 30 exhibitions. On the other hand, it continues to bring together tens of thousands of works of art in its inventory with art lovers."
Assoc. Prof. Dr. Ergün said, "Art museums are one of the most important sources to be used to write the history of art." Emphasizing that it is a great prestige for a living artist to have his work in the art museum, Assoc. Prof. Dr. Erdoğan Ergün said, "Being inspired by this, we, as the members of Near East University Faculty of Fine Arts, are proud to open the 'End-Of-Year Exhibition' on behalf of the Cyprus Museum of Modern Arts."