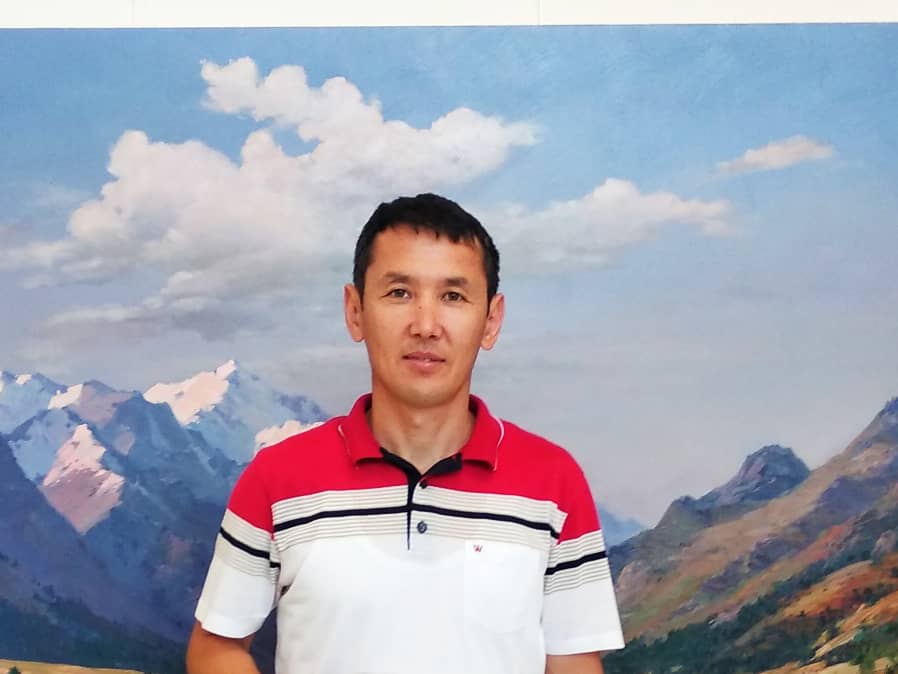 Due to the spread of the new type of coronavirus (Covid-19) worldwide, besides painting, ceramics, and print painting artists, sculpture artists also is continuing to support the fight against the pandemic.
According to the information given by the Press and Public Relations Directorate of Near East University, sculpture artist Nurlan Kebek Uulu, in his sculpture named "Hunting Scene", aimed to draw attention to some facts of today's current situation and tried to emphasize aspects such as the harmony between human and nature, respect for fauna, and sacrifice to save future generations. The artist, with the old look of the statue; he explained how to call back to the basics, to go back to the roots, to be responsible for our actions and consequences, and to be polite to the environment around us. Artist Nurlan Kebek Uulu expresses these as the most important aspects of today
In the statement made by the Cyprus Museum of Modern Arts, it was stated that every day a different artist will continue to share a different work to support the struggle against the coronavirus, from different perspectives.
Who is Nurlan Kebek Uulu?
He was born on September 14 in Kyrgyzstan. He studied at Art School No:14 in 1996. In 2001, he graduated from the Department of Sculpture of National Art Academy of Kyrgyz Republic. He has been a member of the Union of Artists of the Kyrgyz Republic since 2007. He has been participating in national and international sculpture exhibitions and symposiums since 1997. He is an artist of various sculptures and monuments:
1999 – "Legend", stone, dolomite. It is standing in the city of Bishkek.
2004 – "Motherhood", bronze, steel.
2000 – His work called "Nest" made of dolomite stone, erected in the city of Oş.
2001 – sculpture "Dolon Khan" stone, limestone
2008 – Bronze "Horseman" work.
2009 – "Awakening", a work in bronze.
2014 – "C. Aitmatov Monument " bronze work.