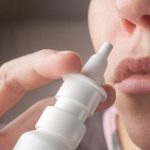 Near East University signed an agreement with the Italian MAGI Group to produce the Protective Nasal Spray in TRNC, of which it is a project and patent partner. Protective Nasal Spray after completion of the permitting process, after Italy, will be available in Cyprus, Turkey and the Turkic Republics to fight against Covid-19.
Near East University has signed a protocol Italian MAGI Group to put into use the protective Nasal Spray, which prevents contamination of the cells, in Turkey, TRNC and Turkic Republics after Italy. Fully Protective Nasal Spray produced from the natural components, will be produced in the TRNC at Near East University in the first place. Near East University aims to continue the production of the nasal spray in Turkey.
Protective Spray, which can be applied through the nose and mouth, on the one hand prevents the binding of SARS-CoV-2 to the cells in the upper respiratory tract, and on the other hand, provides a two-way protection by killing viruses with its antiviral effect. Protective Nasal Spray is also effective against viruses other than SARS-CoV-2.
The Protective Nasal Spray, developed in partnership with the Near East University, Perugia University, European Biotechnology Association (EBTNA) and the Italian MAGI Group, was started to be used in Italy in February in the fight against COVID-19. Near East University, producing the protective Nasal Spray in the TRNC and Turkey, aims to put into use in the Turkic Republics.
It neutralizes the virus with natural ingredients
Protective Nasal Spray, a product with natural ingredients, obtained from olive leaf extract, has receptor-blocking, anti-viral and anti-oxidant properties applied through the nose and mouth. It was announced that the spray did not cause toxic effects on cells, inhibits SARS-CoV-2 and has no side effects in laboratory and human experiments conducted in Italy and the Turkish Republic of Northern Cyprus.
Protective Nasal Spray, which aims to protect persons in the risk group from the virus, when applied through the nose and mouth provides a physical defense by creating a shield that will prevent viruses transmitted through the upper respiratory tract from entering the cells. It also prevents the infectiousness of viruses by inactivating them.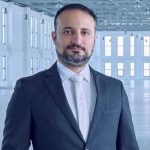 Prof. Dr. İrfan Suat Günsel: "As Near East University, we will produce the Protective Nasal Spray with the vision of University 4.0 and make it available to our people"
Stating that the Protective Nasal Spray, which the Near East University took part in the development process, has made an important contribution to the fight against COVID-19, Near East University Chairman of the Board of Trustees Prof. Dr. İrfan Suat Günsel said, "As Near East University, we are proud to produce the Protective Nasal Spray in line with the vision of University 4.0 and offer it to the use of the Turkish people."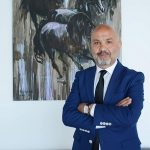 Prof. Dr. Tamer Şanlıdağ: "Protective Nasal Spray provides dual protection against SARS-CoV-2"
Near East University Acting Rector Prof. Dr. Tamer Şanlıdağ emphasized that the Protective Nasal Spray prevents the binding of SARS-CoV-2, which causes COVID-19, to cells, and on the other hand, it provides a two-way protection by killing viruses with its antiviral effect. Prof. Dr. Şanlıdağ pointed out; "The scientific studies we have conducted reveal that the Protective Nasal Spray, which is also used in Italy, will make an important contribution to the fight against the COVID-19 epidemic."