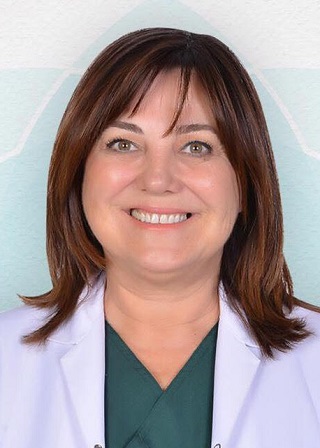 It was revealed that Prof. Dr. Serap Çetiner has been appointed as Chief Physician to Dr. Suat Günsel University of Kyrenia Dentistry Hospital, a dentistry hospital which is to receive its first patients on 5th October. Prof. Dr. Serap Çetiner is known for her outstanding academic and field work and is also currently running her duties as Dean of Faculty of Dentistry of University of Kyrenia.
Service in eight different departments will be given…
The Dentistry Hospital will be providing health services in 8 different departments in including: Oral Diagnosis; Endodontics; Reconstructive Dentistry; Periodontology; Prosthetics Dentistry; Orthodontics and Maxillofacial Surgery.
At the same instant, 14 patients will be able to receive health services…
With its fully equipped operating theatre, one computed dental tomography, specializing dentists and highly competent academic staff, Dr Suat Günsel Dentistry Hospital is able to be provide health services to 14 different patients at the same instant.
Dental Prosthesis will be prepared on the same day as the CAD CAM…
Due to integration of 3-D technology Computer Aided Design/ Computer-Aided Manufacturing (CAD CAM) and the dental tomography device, patients will be able to receive their dental prosthesis within the same day.
The main aim of the Dentistry Hospital is to provide dental treatment to patients, alongside protective treatment …
Making a statement regarding her appointment as the Chief Physician of the Dentistry Hospital, Prof. Dr. Serap Çetiner expressed that she was honoured and proud to be a part of a hospital which is equipped with the latest possible technologies that will enable patients to receive contemporary dental treatment methods and applications.
Furthermore, Prof. Dr. Serap Çetiner provided details regarding the dentistry hospital and pointed out that this hospital will be providing dental health service much higher than any other dental service provided on the island. She added that the hospital is to receive its first patients on the 5th October 2017 and that they were expecting this hospital to a location which is referenced a lot in this field.
She emphasised that the Dentistry Hospital would not only be providing treatment but that it would also be providing protective and preventative treatment to patients. Prof. Dr. Çetiner furher stated that they aimed to take the public's dental health to an optimum level; such as assisting mother candidates to be aware of the significance of mouth and dental health; what should be done with the oral health of new-borns and also in children. She stressed that they were aiming to achieve public awareness on the issue via educational programs that will be provided.
Department of Pedodontics will be providing oral health services from birth to puberty…
Prof. Dr. Çetiner stated that the Department of Pedodontics of the Dentistry Hospital was designed in such a way that they will be providing oral health services starting from birth to puberty; for the treatment and protection of milk teeth to teeth got by puberty. She added that preventative and protective treatment services were as important as providing dental treatment to patients at these ages.
Innovative initiatives will be made…
Prof. Dr. Çetiner emphasised that they wished to be exemplary in every step they make and this is why they were planning on making innovative initiatives; such that they will have an "on call" system and that they are planning to provide doctors for emergency incidences.
In addition to the above, Prof. Dr. Çetiner stated that the elderly, the children and ill people were patient groups which need to be prioritised and this is the reason why they had arranged special patient representatives to greet these patients as soon as they arrive to the dentistry arrive to help and to assist. In fact, they had also arranged to provide help to get these patient groups to get to the hospital when needed.