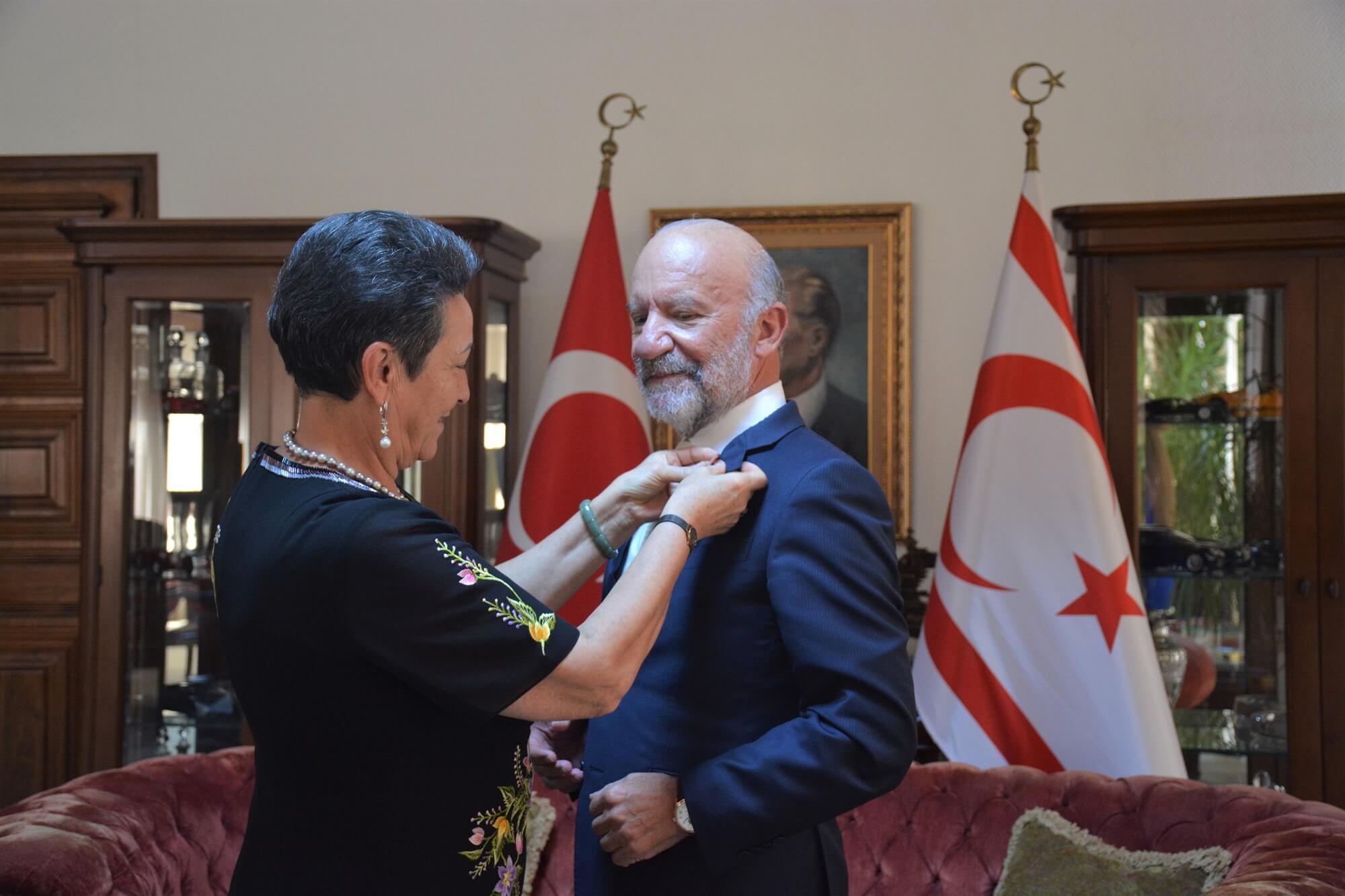 Near East University Founding Rector Dr. Suat İrfan Günsel was presented with the Order of the Republic of Tatarstan for his contributions to the Turkic world in the fields of culture, arts and education, and for the strengthening of cultural ties and the development of friendship relations between the Turkish Republic of Northern Cyprus and the Republic of Tatarstan.
The Order of the Republic of Tatarstan was presented by Rudenko Gulzada Rakipovna, Member of the Presidential Cultural Council of Tatarstan and Advisor to the President, General Director of the Elabuga State History-Architecture and Art Open Air Museum.
Dr. Suat Günsel was previously awarded international awards, honorary doctorate titles and state awards by countries such as Turkey, TRNC, Azerbaijan, Kazakhstan, Gagauzia, Moldova, Crimea, Udmurtia, and by institutions such as TURKSOY, the Organization of the Islamic Conference, Oxford Europe Business Assembly, International Socrates Committee and Forbes.
Rudenko Gulzada Rakipovna: "We are honored to present the Order of the Republic of Tatarstan bearing the colors of the coat of arms and flag of the Republic of Tatarstan to Dr. Suat Günsel, the Founding Rector of Near East University."
Rudenko Gulzada Rakipovna, Member of the Cultural Council of the Presidency of Tatarstan and advisor to the President, said that the visit they made to the Near East Enterprises with the accompanying delegation was very beneficial in terms of developing cooperation in the fields of culture, art, tourism and education between Northern Cyprus and the Republic of Tatarstan. We are honored to present the Order of the Republic of Tatarstan bearing the colors of the coat of arms and flag of the Republic of Tatarstan to Dr. Suat Günsel, the Founding Rector of Near East University."