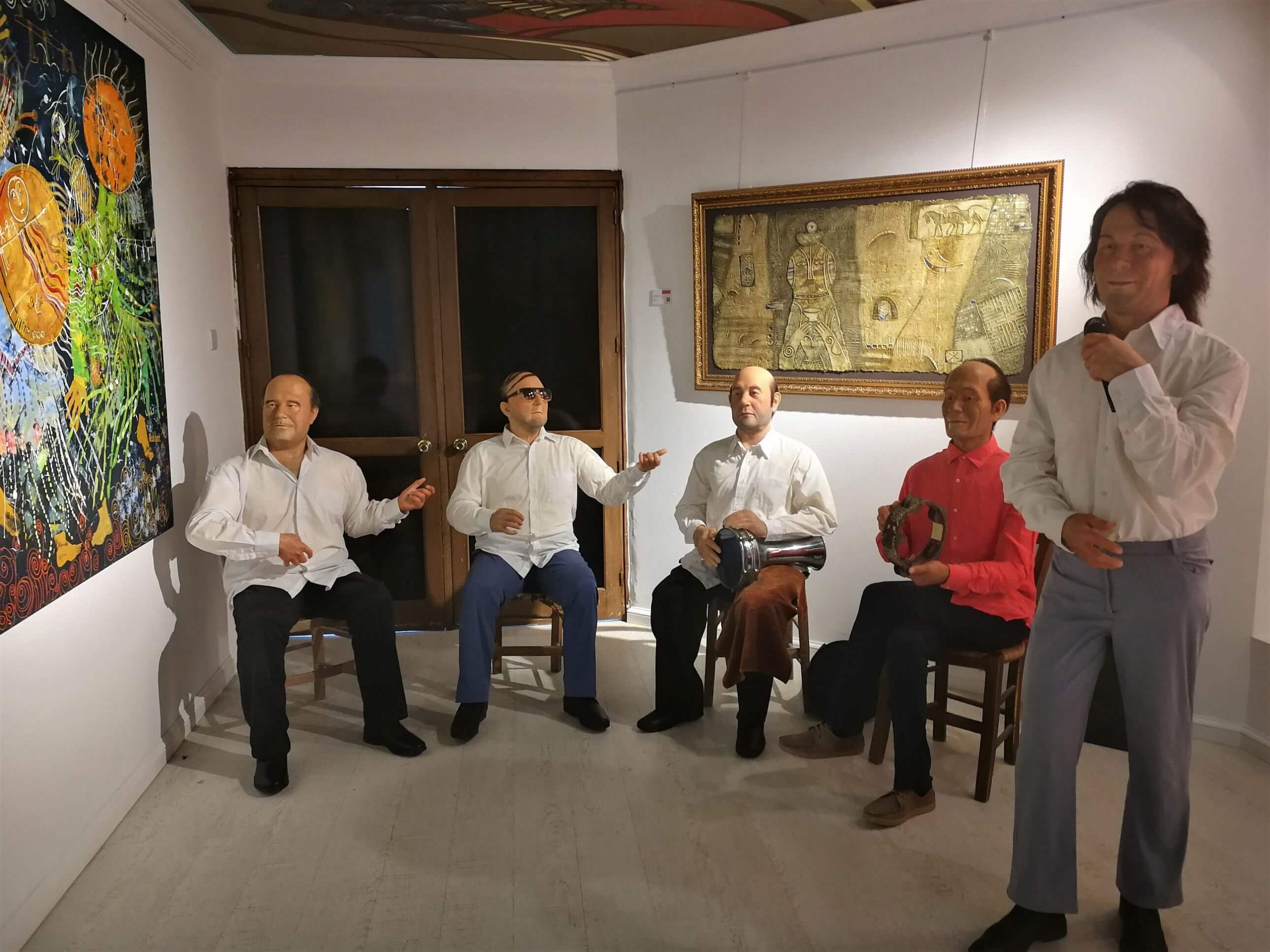 The Walled City Museum continues to expand its hyperrealist silicon sculpture collection, which includes names that left their mark on the historical and cultural life of the Turkish Cypriot culture. Hyperrealist silicon sculptures of Mehmetaliler Music Group members made in the Near East University Sculpture Workshop, who have a very important place in the Turkish Cypriot Community and Nicosia's music culture, took their places in the Walled City Museum together with their original instruments.
Walled City Museum, which was opened by the Near East Enterprises in November 2020, aims to transfer the historical and cultural values ​​of the TRNC, especially Nicosia, where it is located, to future generations as a city museum. The hyperrealist silicone sculptures, which will be exhibited in the museum, aim to arouse interest in Turkish Cypriot history and culture, especially among young people.
Amongst the hyperrealist silicon sculpture collection exhibited at the Walled City Museum are the Cyprus Turkish Community leader Dr. Fazıl Küçük and KKTC Founding President Rauf Raif Denktaş, the symbol of Turkish aviation fighterjet pilot captain Cengiz Topel, who was killed in Erenköy air battle in Cyprus in 1964 with inhuman treatment after his plane was shot down, and air Pilot Major Fehmi Ercan, who was martyred on the first day of 1974 Cyprus Peace Operation. The collection also includes Mehmet Ertuğ, an important symbol of the Turkish Cypriot shadow play, Aynalı, who is the biggest representative of an important tradition in Cyprus with his folk poetship and mediation, Ahmet Becerikli, who has an important place in Turkish Cypriot music, and members of the Mehmetaliler Music Group. Hyperrealist silicone Janissary statues, prepared in honor of the 450th anniversary of the Ottoman Empire's conquest of Cyprus, have recently been exhibited at the Walled City Museum.
Prof. Dr. Ali Efdal Özkul: "We aim to transfer the historical and cultural values ​​of the TRNC to future generations with the hyperrealist silicon sculptures exhibited at the Walled City Museum."
Director of Museums Department of Near East Enterprises Prof. Dr. Ali Efdal Özkul said that the silicone sculpture collection, which includes many names who are among the important symbols of the history and culture of Cyprus, grew with the sculptures of the members of the Mehmetaliler Music Group, which has a very important place in the Turkish Cypriot Community and Nicosia's music culture. Prof. Dr. Özkul stated that one of the most important missions of the Walled City Museum, which was established with the initiatives of the Günsel Family and the Near East University, is to preserve and transfer the Nicosia city culture and the cultural values ​​of the Turkish Cypriot Community to the future, and said, "We want to make sure that persons who have left their mark on the history and culture of Cyprus not only live with their epic stories but also with their realistic sculptures."