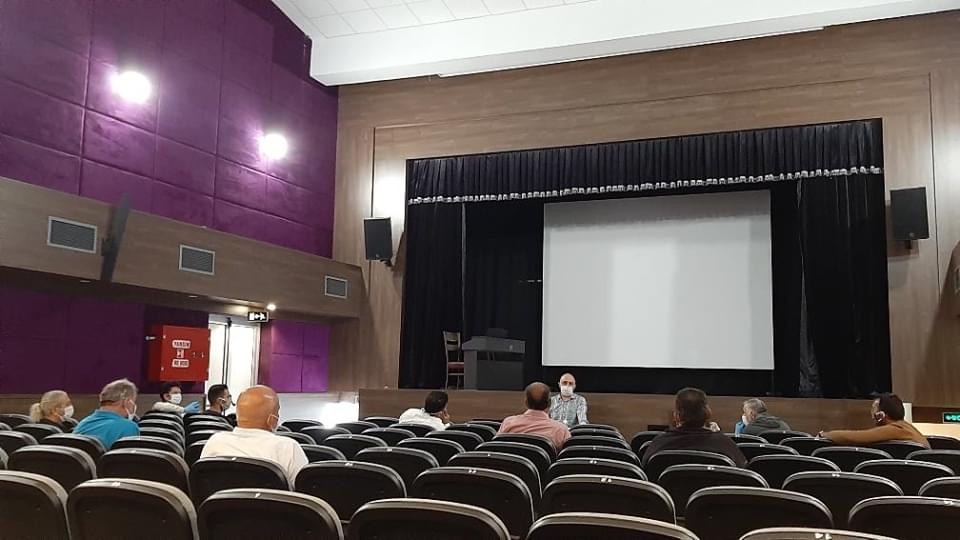 University of Kyrenia Science Committee member and Dr. Suat Günsel University of Kyrenia Hospital Infectious Diseases Specialist Dr. Hakan Evren gave information to the Alsancak Municipality employees about how to protect themselves from the new type of coronavirus.
During the training held at Gökay Boğaçhan Cultural Center on Tuesday, April 21, Dr. Hakan Evren explained the principles about the correct hand washing technique as well as the use of masks and gloves.
Infectious Diseases Specialist Dr. Hakan Evren stated that within the framework of the event, the municipality employees had the opportunity to receive information about the precautions that should be taken to provide a safe service to our people and some regulations that must take place in the business environment.