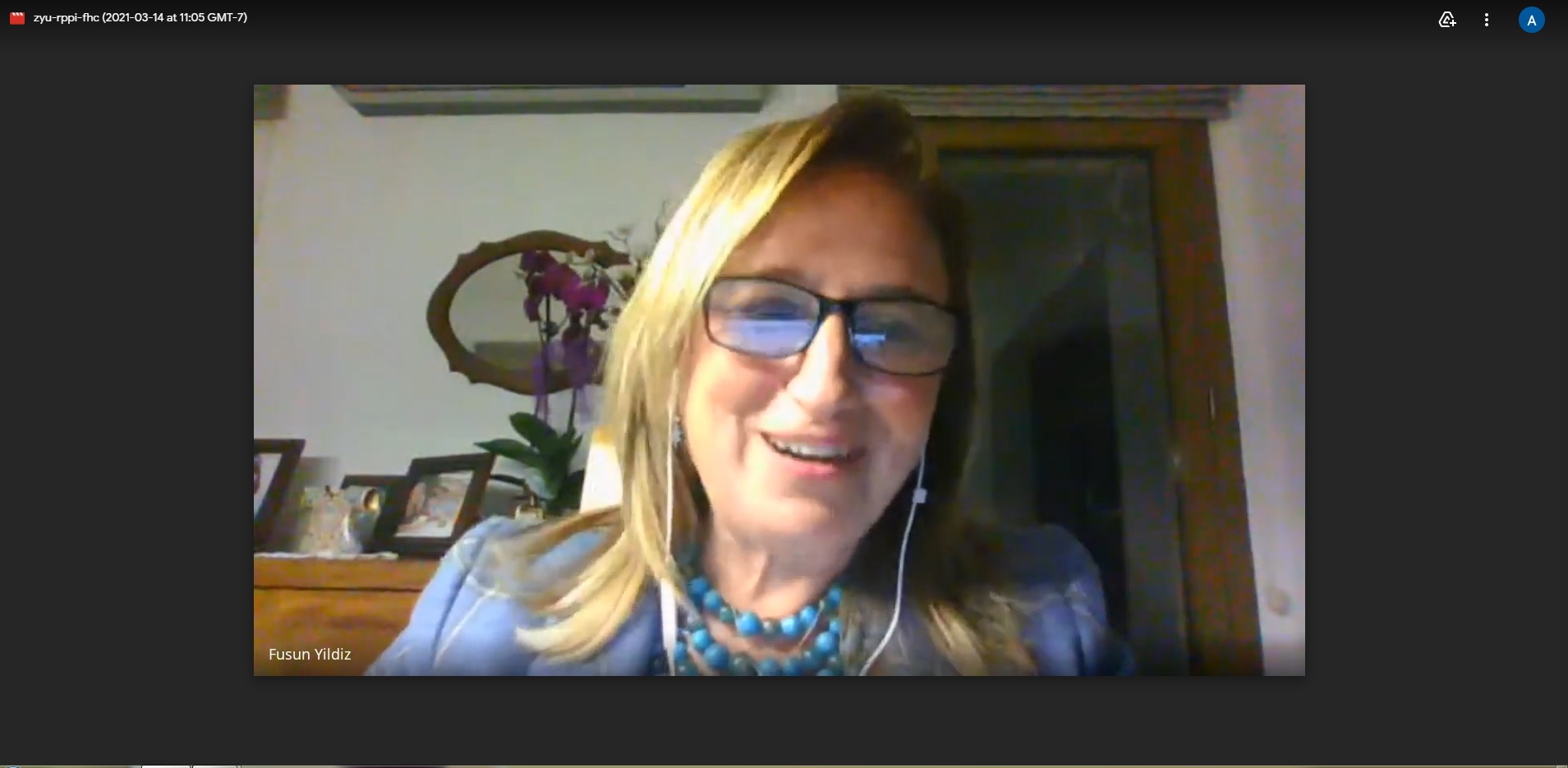 University of Kyrenia Faculty of Medicine organized an online meeting with the participation of Rector Prof. Dr. İlkay Salihoğlu, academicians and students on 14 March 2021.
Making the opening speech of the meeting, Faculty of Medicine Dean Prof. Dr. Rüveyde Bundak stated that medicine is not only an honourable and essential profession but also a lifestyle.
Bundak said that she wishes to conduct classes face-to-face after the pandemic period and ended her words by adding that, they commemorate with respect and mercy those health martyrs whom we lost during this period.
Speaking later, Prof. Dr. Füsun Yıldız shared her experiences with the students in her speech titled "Good Medicine" in which she mentioned the history of medicine and the history of the 14th March Doctors Day and the meaning of the Hippocratic oath.
Prof. Dr. Arzu Babayiğit Hocaoğlu and Assoc. Prof. Nilüfer Galip Çelik lend colour to the event with their music performance, which prepared for the day and Doğu Fırat Çelik made the speech on behalf of the students at the online meeting,
Delivering the closing speech of the meeting, Vice Dean Prof. Dr. Candan Özoğul thanked the participants and organizers of the online meeting.