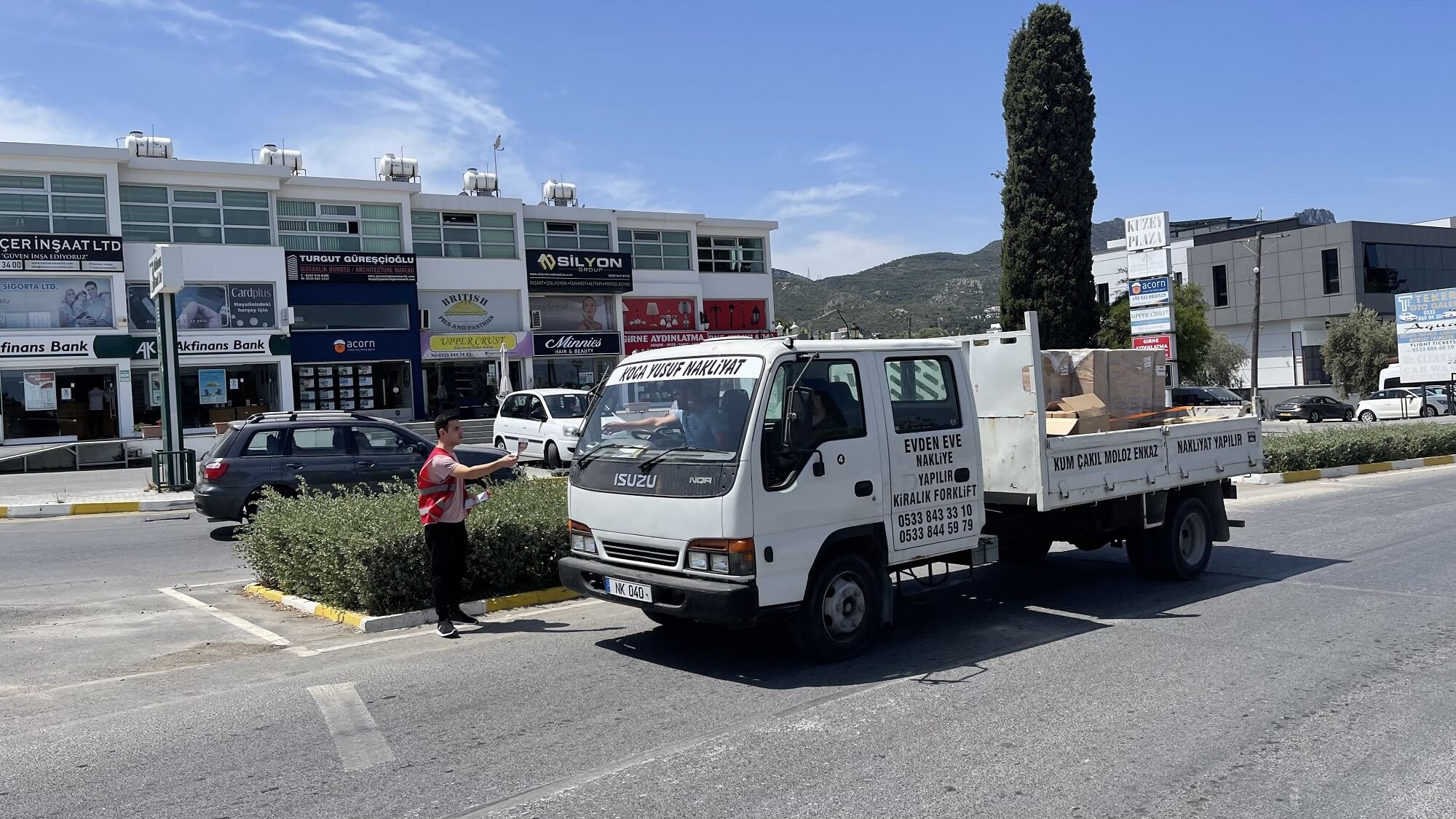 Faculty members and students donated blood at the "Give Blood, Save Life" event organized within the scope of the Community Service Practices course of the University of Kyrenia Faculty of Education .
University of Kyrenia Faculty of Education Special Education Teaching and Guidance and Psychological Counseling Department students organized a blood donation event on nine and 10 May within the scope of Community Service Practices course.
In addition to the students, the university staff showed great interest in the blood donation event that held on the University of Kyrenia campus with the support of the Northern Cyprus Turkish Red Crescent.
Within the scope of the campaign, in which 57 people made blood donation in total, students distributed leaflets to the public in the Karakum region as well in order to draw attention to the importance of blood donation and to raise awareness.
Asst. Prof. Dr. Erinç Erçağ: "Blood Donation Saves Lives"
University of Kyrenia Education Faculty Community Service Practices lecturer Asst. Prof. Dr. Erinç Erçağ made a statement regarding the campaign, which organized to develop a strong social awareness on blood donation.
Asst. Prof. Dr. Erçağ stated that the aim of the campaign is to raise awareness especially amongst students and the people of Turkish Republic of Northern Cyprus who have not given blood yet, and said, "Giving blood saves life. We aim to create awareness in all segments of the Turkish Cypriot community about blood donation".
Emphasizing that the joint work with the Northern Cyprus Turkish Red Crescent will increasingly continue, Asst. Prof. Dr. Erinç Erçağ concluded his words by adding the following "I would like to thank our staff, students, who did not remain indifferent to blood donation at the University of Kyrenia campus, and also the Administration of the Northern Cyprus Turkish Red Crescent, for sharing our excitement."