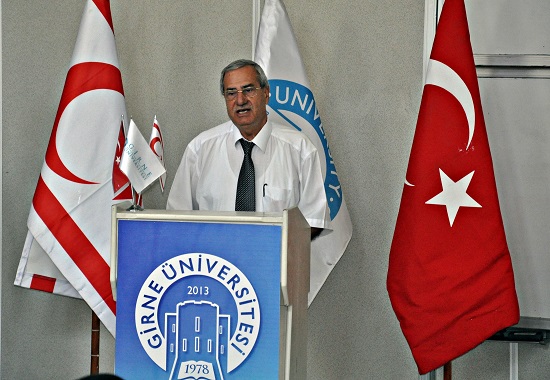 Organised by University of Kyrenia, Career Days are continuing without a stop! As part of the Career Days, one of the most significant captains of Turkish Republic of Northern Cyprus (TRNC); Captain Kenan Denizkan has been hosted at University of Kyrenia and shared his knowledge and experiences on maritime community.
According to the press info release issued by the Directorate of Press and Public of University of Kyrenia, Career Days were organised by the University of Kyrenia to facilitate an opportunity for students to get together with the bests in their careers; such that it has recently hosted Captain Kenan Denizkan, one of the bests captains of TRNC, who has shared his knowledge and experiences regarding maritime. Captain Kenan Denizkan was born in Limassol and has acted as a consultant in many companies. Additionally, he is expressed to be currently working in one of the leading international maritime companies, Zodiac, as a Chief Operator.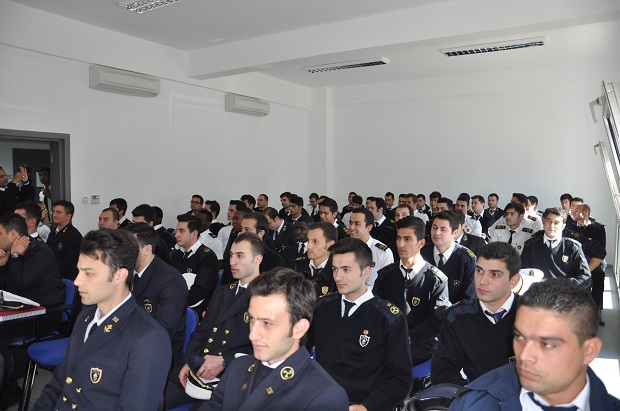 Great Interest to Captain Kenan Denizkan…
Great interest was shown to the seminar where Captain Kenan Denizkan shared his insights regarding issues in maritime community; gave advice to students of Faculty and School of Maritime Studies tips on planning their careers and answered their questions. As a result of the seminar, everyone who attended the seminar expressed appreciation to Captain Kenan Denizkan, who also has expressed how pleased he was regarding the amount of interest shown to him.
Prof. Dr. Mustafa Altunç: "It is highly significant for us to bring the most successful figures of the sector with our students to help our students to plan their careers!"
Making a statement regarding the matter, Dean of Faculty of Maritime Studies of University of Kyrenia, Prof. Dr. Mustafa Altunç, stated that they, on behalf of the University of Kyrenia, were highly aware of the significance of providing the students the opportunity to experience and benefit from the benefit from the experiences of successful figures in their field, causing them to organise the "Career Days". He emphasised that they valued the Career Days as they believed that it was a significant chance for the students which prepared them to career lives before they actually began their careers. Furthermore, Prof. Dr. Mustafa Altunç expressed that they would. Be continuing to organise Career Days in the future too as students found the chance to get together with successful figures, talk to them, ask questions and learn from their career experiences.