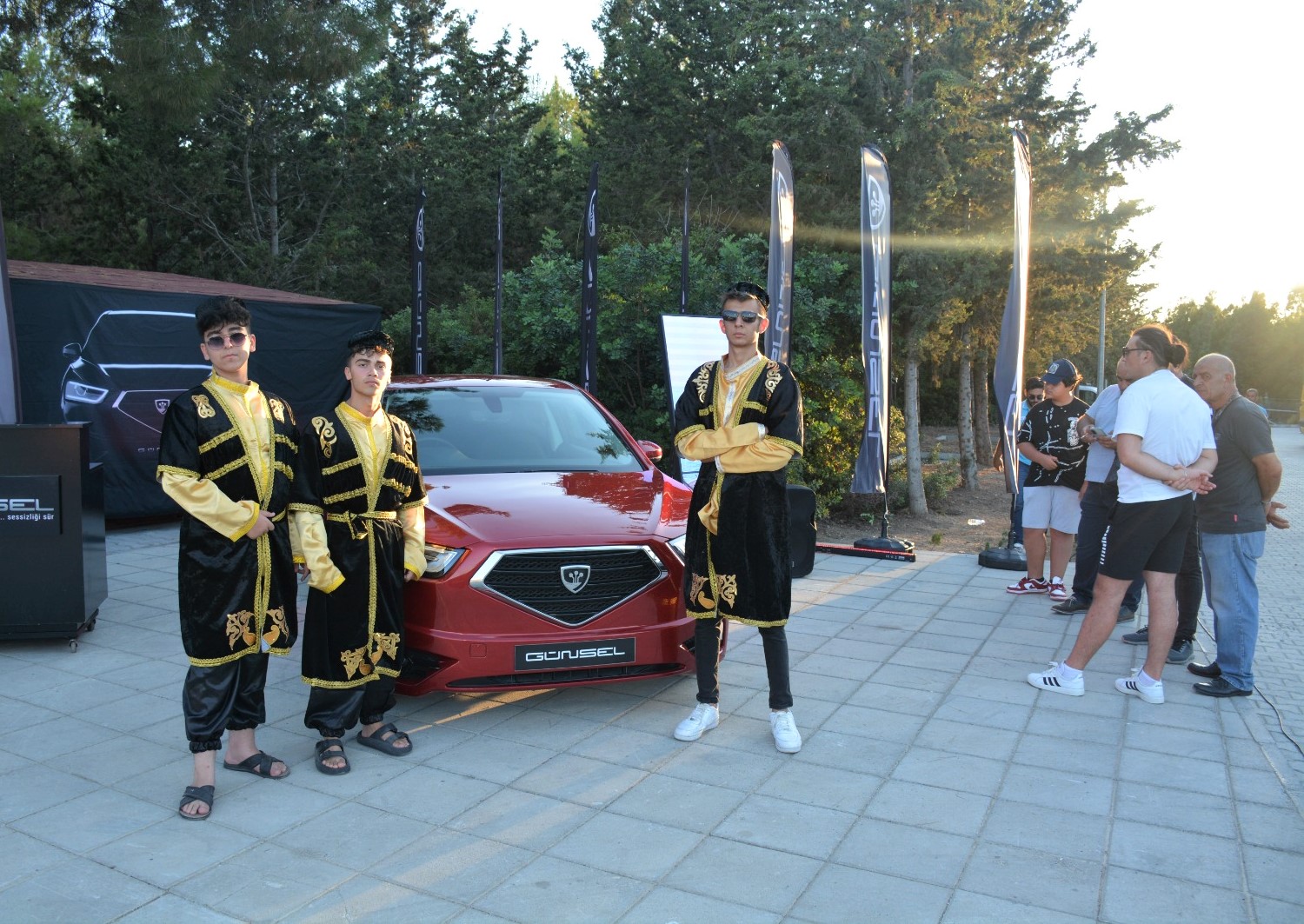 The opening of BILIMFEST Cyprus, the first science festival for children in Northern Cyprus, organized by Haydar Aliyev International Cultural Center and Azerbaijan-Cyprus Friendship Society in cooperation with Bilim Turkey, took place in Alsancak Freedom National Park with intense participation.
GÜNSEL, the national and domestic car of the TRNC, was welcomed with great interest at the festival, which was organized to commemorate the birth of the legendary leader of Azerbaijan Heydar Aliyev and the centennial of the establishment of the Republic of Turkey.
The opening of BILIMFEST Cyprus, organized with the aim of increasing children's interest in science, developing their sense of curiosity and supporting their scientific thinking skills, brought together many names from the state protocol, especially President Ersin Tatar and the President of the National Assembly Zorlu Töre. After the opening in Alsancak, BILIMFEST Cyprus will continue to meet with children with science tents, technology stands and Mobile Science and Technology Truck at Haydar Aliyev International Cultural Center in Lapta.
Prof. Dr. İrfan Suat Günsel: "Our GÜNSEL's showing up on world roads, especially in the Turkish world, will be one of the biggest sources of inspiration for our children."
Stating that the 100% electric car GÜNSEL, of which all processes from design to engineering, from software to battery pack, from R&D to prototyping, have been completed in the Turkish Republic of Northern Cyprus, indicates that there is no limit to what can be achieved in these lands, Near East Enterprises Board of Trustees Chairman and GÜNSEL Chairman of the Executive Board Prof. Dr. İrfan Suat Günsel said, "We wanted to inspire our children by taking part in BILIMFEST Cyprus, organized by Haydar Aliyev International Cultural Center and Azerbaijan-Cyprus Friendship Society with the aim of increasing children's interest in science."
"The fact that this meaningful event, at which the flags of our Turkey, Azerbaijan and the Turkish Republic of Northern Cyprus are flapping side by side, was organized to commemorate the birth of the legendary leader of Azerbaijan, Haydar Aliyev, and the centennial of the founding of the Republic of Turkey, increases its meaning a thousandfold," said Prof. Dr. Günsel, and added, "It will be one of the biggest sources of inspiration for our children that our GÜNSEL, for which we continue to prepare for mass production, will show up on the roads of the world, especially on the roads of the Turkish world."