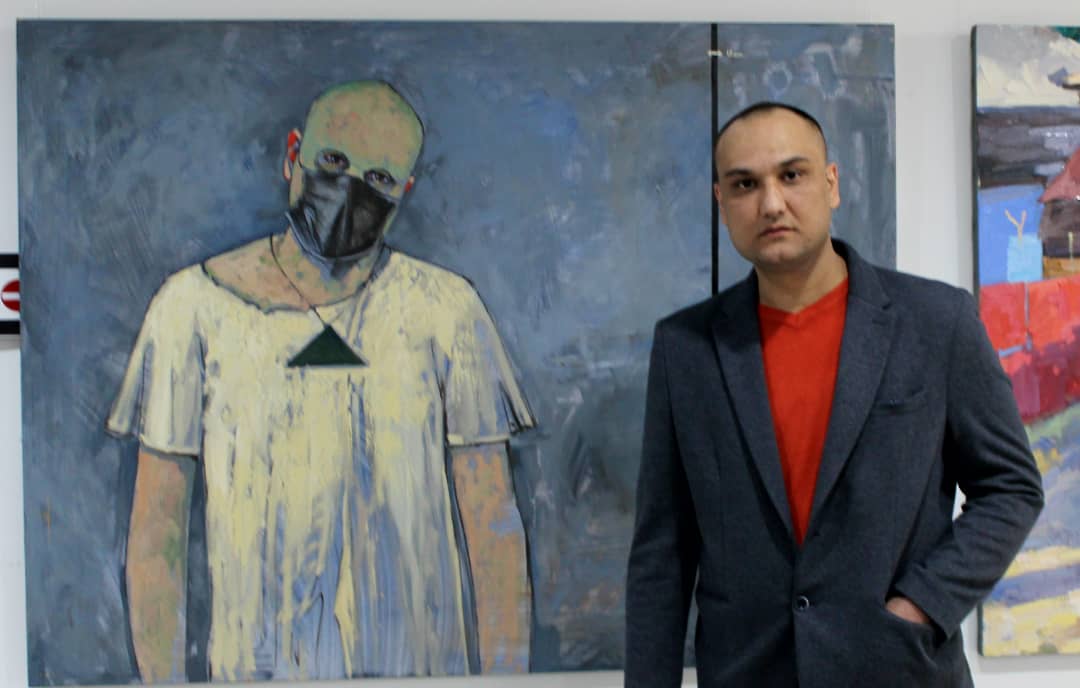 Due to the spread of the new type of coronavirus (Covid-19) worldwide, artists on behalf of the Cyprus Museum of Modern Arts continue to reflect their feelings on canvas to support and raise awareness of the fight against coronavirus.
For the Cyprus Museum of Modern Art, another artist reflected his feelings on canvas to support the fight against Covid-19. Artist Maksudjon Mirmukhamedov reflected the struggle of healthcare professionals and citizens on canvas during the corona days causing chaos all over the world.
In the statement made by the Cyprus Museum of Modern Arts, it is said that the works of artists' corona days will continue to meet with art lovers every day.
Who is Maksudjon Mirmukhamedov?
He was born in Tajikistan in 1986. He studied at the children's art school in the city of Khujand from 1997 to 2002. He studied at Turikzade Tajik State Art Institute between 2002 and 2011.
The artist participated in many exhibitions, some of them are as follows;
Young artists exhibition of Tajikistan in Khujand city in 2005,
In 2008, the exhibition titled "I and My Community" in Khujand city, an exhibition held at the Russian cultural center in Dushanbe the same year.
The exhibition at Kamoliddin Behzod National Museum in 2009,
"Tajikistan Culture Days in Moscow" exhibition in 2011,
"Tajikistan Culture Days" exhibition in Turkmenistan in 2013,
'Art-Expo' exhibition in Armenia in 2014,
First award in "Gaidar Aliyev's Best Portrait" competition in 2014,
Solo exhibition "My roots" in Dushanbe in 2015,
In 2018, he participated in the "Tajikistan Cultural Days" exhibition held in Moscow and St. Petersburg.