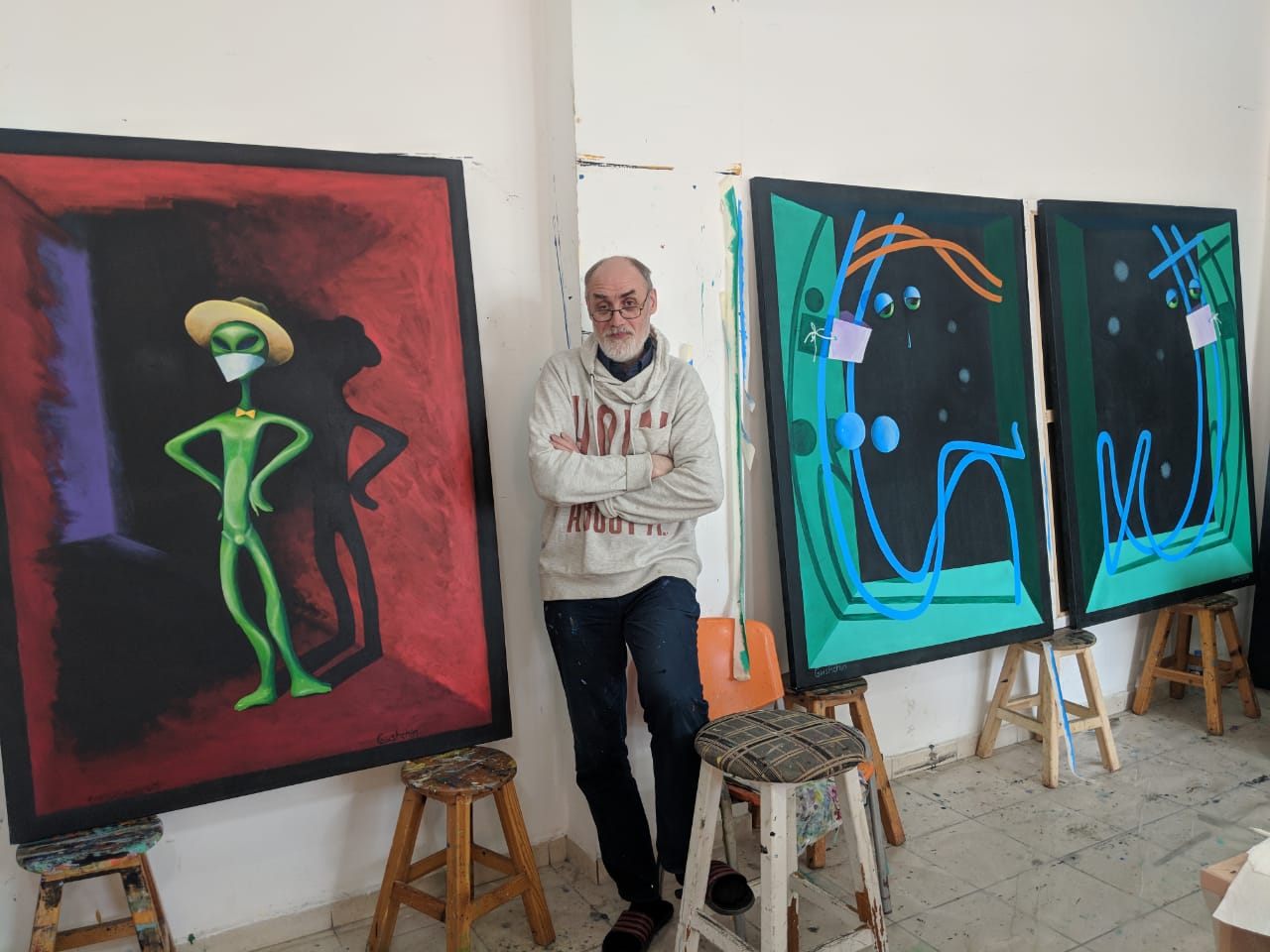 With the spread of a new type of coronavirus (Covid-19) worldwide, painters continue to reflect the epidemic and struggle on the canvases.
According to the information provided by the Press and Public Relations Directorate of Near East University, artist Igor Gushchin depicted the coronavirus, which was followed by fear and anxiety, on the canvas. Artist Gushchin shared his artworks with art lovers in order to avoid the factors created by coronavirus on human psychology.
The artist said, "Take care of the warnings and precautions of the authorities, for ourselves, for our family, for the society, and stay healthy."
In the statement, it was reported that the Coronavirus will be depicted by a different artist for the Cyprus Museum of Modern Arts every day, and the Museum will continue to emphasize the coronavirus with different perspectives.
Who is Igor Gushchin?
Russian artist Igor Gushchin, born in 1965, living in Almaty, is a member of St. Petersburg Gavrila Derjavin Academy of Fine Arts, European Creative Association in London, and Georgia Artists Union. Igor Gushchin, a unique painting technique artist, is also the author of the book titled "The essence of transcendental art". He participates in group and solo exhibitions every year held in St. Petersburg, Karagandi, Almaty, Riga and Italy. His works are in many private collections in Russia, Canada, the USA, Kazakhstan, and Baltic countries.